School of Trades and Technology Menu
Safety
Safety and Worksite Readiness
TRU offers a variety of industry-recognized workplace certifications through classroom and online delivery formats. Check out our highlighted courses below.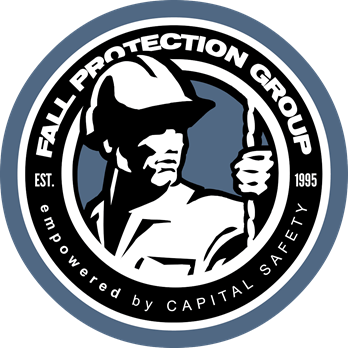 Foodsafe - Level 1 XOCH 0850
This sanitation program is appropriate for food handlers, kitchen staff, and dining room attendants. You will learn about the purchase and storage of potentially hazardous foods, personal hygiene, the cause of food-borne diseases, and maintaining a sanitary food service operation.
Date: TBD
Course Duration: 7 classroom learning hours
Course Fee: $99



---
Comprehensive Fall Protection Certification XOCH 0520
TRU offers this highly reputable Fall Protection Group certification. The course material is energetically delivered and includes hands-on activities, video analysis, and a focus on student participation. All courses are classroom-based and delivered by a highly qualified instructor. On-site training is also available.
This full-day classroom delivery end-user program is delivered by the School of Trades and Technology's Continuing Studies Department and developed by Fall Protection Group. The Fall Protection Comprehensive program will allow you to understand the use of fall protection, as it relates to what you do at height. Various fall protection options exist, this course will identify which options may best meet your needs, and give you the tools and knowledge to work at height safely.
This course is delivered to a specific provincial regulation. Using Fall Protection Group's online endorsement service, students who possess a valid credential may register for and complete additional provincial accreditations. These accreditations will provide you with knowledge related to a selected jurisdiction and will allow you to add multiple provincial endorsements to your fall protection certification. This endorsement service allows for increased knowledge and aids in worker mobility without requiring redundancy in training.
Course Date: TBD
Course Duration: 8 classroom/practical learning hours
Course Fee: $229
---
XWRK 0592 - Ground Disturbance Supervisor Training – ABCGA Endorsed
This online program was built on the success and content of the current Global Training Centre Ground Disturbance Level II® standardized program. In our opinion, this online program provides all the content of the Ground Disturbance Level II® plus the benefit of some additional information. We are confident that upon assessment by your company, this online program would be deemed equivalent in content. It is designed for any party that is supervising a ground disturbance, independently performing a ground disturbance, or issuing and receiving ground disturbance permits.
The program ensures that personnel is familiar with, and fully understand, all the regulations and variances involved when a ground disturbance takes place. This course is presented in a logical sequence – from the pre-planning stage to the close-out, all with a focus on damage prevention. Participants learn how to clarify sources when searching for underground facilities, provide notification to the facility owner and receive owner notification. Participants gain an understanding of the necessary approvals/crossing agreements and regulations necessary before creating a ground disturbance. They gain an understanding of line locating, including the use of electromagnetic equipment, and learn about types of exposure.
Participants will also learn how to do a back-fill inspection, as well as how to use permits and conduct pre-job meetings. Emergency response plans and what to do in case an underground facility is contacted are also covered. The practical exercise in the final module takes the participant through the process of building a ground disturbance checklist, using the knowledge gained within the course. Course content includes animated scenarios, expert character guideposts, interactive learning exercises, competency quiz questions, a full glossary and toolbox of regulations, codes, guides, downloadable sample documents, and also a defensible final exam.
Upon successful completion, students will be issued a training certificate valid for three (3) years.
Course Duration: 6 online learning hours
Course Fee: $195 (British Columbia jurisdiction) / $165 (Alberta jurisdiction)
---
XOCH 0720 - Pipeline Construction Safety Training (PCST)
The Pipeline Construction Safety Training course is designed to help the pipeline worker know how to respond to worksite health and safety issues by taking the worker through the entire pipeline construction process from beginning to end. Successful completion provides 5-year certification.
Course Duration: 6 online learning hours
Course Fee: $100
---
XOCH 0860 - WHMIS Global Harmonized Standard (GHS)
This industry-recognized WHMIS online training course is for initial or re-certification training. This course meets all of Health Canada's training requirements under the Hazardous Products Regulations for all persons involved in handling workplace chemicals.
WHMIS GHS Online (formerly known as WHMIS 2015) centers around 5 WHMIS stories that bring in real-life events, told by real people in real workplaces. The video, animations, engaging games, and skill-building exercises will make for an engaging interactive learning experience. Our course centers on elements that ensure the information is understood, retained, and easily resourced.
A final exam to complete the course and a printable certificate along with a shareable Digital Badge are issued upon completion. Free printable resources are included such as our WHMIS sample label, poster, sample SDS, glossary, and a workplace exercise sheet for additional training.
Course Duration: 1.5 online learning hours
Course Fee: $65
---
XFOR 0980 - Fire Suppression S100/185
This two-day course includes an introduction to fire behavior, entrapment (S-185), suppression, tools and equipment, fire line safety, water delivery systems, and WHIMS, as well as a practical portion and exam. Students must demonstrate safe working skills, proper care, proper use of equipment, and the ability to physically complete field exercises.

Requirements;

-Hardhat
-Eye protection
-Hearing protection
-Leather work gloves
-Steel-toed work boots
-Suitable work clothing, preferably (but not mandatory) natural fibers and flame-resistant pants and long-sleeved shirt and coveralls
-Rain jacket and other weather-appropriate clothing
-Picture ID
-Students are responsible for their own transportation to and from the field location ( location TBD)

Dates: April 18/19, 2024
Times: 8:30 am - 4:30 pm
Fee: $395