Committed to realizing your potential
Your goals, your possibilities and your future are at the heart of the studies, research and learning experiences at the Faculty of Education and Social Work.
Education and Social Work Menu
Faculty of Education and Social Work
---
We look out for others and look after each other
We help unexpected levels of student success happen. We are movers and shakers through education, social work and human services. We say and do things that matter and can be relied upon. We plan carefully. We look out for others and look after each other.
The Faculty of Education and Social Work has approximately 60 full-time faculty members and over 8,500 enrolments in two schools and two departments. Studies range from the master's level to employment courses for those with learning challenges. About half our students connect with studies in other TRU faculties. Data from the BC Ministry of Post Secondary Education and Future Skills shows that over 90 percent of education and social work graduates are in the labour force within two years.
---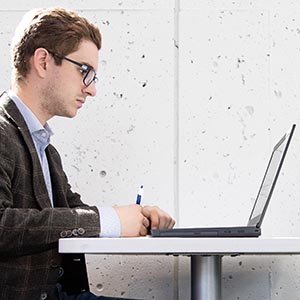 ---
Be prepared for learning online
TRU now offers Student Success 0600, a free online course that helps students make the most of programs with alternative delivery.
Learn More
---
---
Featured programs
Designed for the working professional, this is open to any bachelor's degree graduate who wants to expand career options.
Adult learners can upgrade for career, vocation and academic programs, or obtain high school graduation equivalency.
A nationally accredited degree that prepares students for a career as a professional social worker.
Support individuals and families with economic disadvantage, mental health and substance use issues, and involvement with the justice system.
Classroom-based research gives you the teaching skills you need to become an effective educator of young children.
Use your trades qualification and experience to become a certified Technology Education teacher.
---
Education and social work students talk about how our programs changed their lives.
Learn More
Our faculty members reveal their commitment to research as a form of service to others.
Learn More
---
Questions? Find the right person for what you need to know from our contact list.
---
---