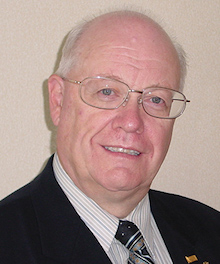 Mr. Charles Mossop – Doctor of Letters, honoris causa
Charles Mossop is a pioneer in the international education sector. A lifelong champion of the value of internationalization, he established TRU as a leading destination for students from around the world, and helped to lay the foundations of British Columbia's international education system. As co-ordinator and then executive director of the International Education department, he expanded field schools, spearheaded international development projects, proactively recruited students and established specialized, culturally-sensitive support through an international student advisor team, an acclaimed model that has since been adopted across Canada. His concurrent emphasis on involving faculty in project work helped to internationalize the academic sector. A trusted mentor, he contributed to the spirit of collaboration that continues to inform BC's international education field to this day. His innovative efforts to internationalize education stem from a belief in embracing our differences through diversity and inclusion. He exemplifies the international perspective TRU aims to foster in its students.
---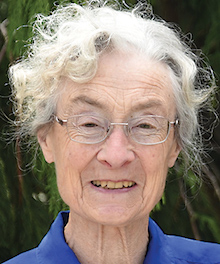 Dr. Pauline van den Driessche – Doctor of Letters, honoris causa
Dr. Pauline van den Driessche is a preeminent mathematician whose pioneering research continues to play a significant role in global health. She is internationally recognized for her work in linear algebra, especially the area of combinatorial matrix analysis, and is at the forefront of mathematical epidemiology, developing new methods for studying the dynamics of diseases such as AIDS, influenza, tuberculosis and West Nile Virus. Equally impactful has been her devotion to teaching and mentoring countless young academics throughout her career at the University of Victoria. The author of approximately 240 peer-reviewed publications, she was named a Thompson Reuters Highly Cited Researcher in 2014, as one of 99 of the world's most influential mathematicians. This year she has been named the winner of the Canadian Applied and Industrial Mathematics Society Research Prize. Her achievements exemplify the value of scholarship in service to society that TRU strives to foster in its students.
---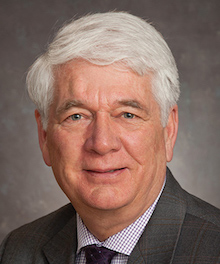 Mr. Karl deBruijn – Doctor of Letters, honoris causa
Karl deBruijn is an educator, community leader and philanthropist who has devoted his career to the development of education in the Kamloops area. In 1977, he started nearly four decades with School District 73, teaching for 10 years, serving as co-ordinator and then principal and administrator of the McQueen Lake Environmental Education Centre, and as principal of George Hilliard and Parkcrest schools. Senior roles in the district followed, and he spent his final two years before retirement in 2016 as CEO and superintendent of schools. His leadership in the community includes serving as chair of the TRU Board of Governors and the 2017 Special Olympics BC Summer Games, and as past president of the Kamloops YMCA/YWCA board. His longstanding commitment to advancing education at the elementary, secondary and post-secondary level for all learners in the region demonstrates the leadership and vision TRU aims to foster in its students.
---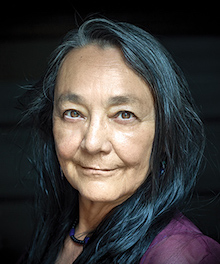 Ms. Tantoo Cardinal – Doctor of Letters, honoris causa
Tantoo Caroline Rose Cardinal is Métis and a celebrated actress of stage, screen and television. Throughout her career, her strong portrayals and determined pursuit of truth have helped break barriers in the onscreen representation of Indigenous people. Arguably the most widely-recognized Indigenous actress of her generation, she has appeared in blockbusters such as Legends of the Fall, Dances with Wolves and Black Robe, and in recurring roles in the television series Blackstone, Arctic Air, The Killing, North of 60 and Longmire. She has won numerous industry awards, and her passionate support for the growth and development of Indigenous performing arts has led to national recognition, including the Order of Canada in 2009 and a Canadian Screen Award for lifetime achievement. Her remarkable legacy of honouring Indigenous people and stories through the arts demonstrates the perseverance and commitment to equality that TRU strives to foster in its students.
---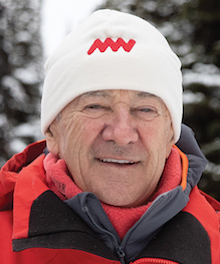 Mr. Mike Wiegele – Doctor of Laws, honoris causa
Mike Wiegele is a ski coach, guide and entrepreneur who is largely responsible for developing the backcountry ski industry in Canada, and safety in sport. He founded the Canadian Ski Guide Association, which became the industry standard for training ski guides, and initiated Canadian avalanche research. A ski racer throughout the 1960s, his passion for the sport eventually led him to open the Lake Louise Ski School, where he coached many young skiers to international success. Seeing an opportunity to grow the heli-ski industry, he founded Mike Wiegele Helicopter Skiing in 1970 and built it into the world's second-largest heli-ski company. He received the Governor General's Award for Bravery in 1990 and was inducted into the Canadian Ski Hall of Fame in 2000. His lifelong contributions to the development of adventure tourism provincially and nationally epitomize the pursuit of excellence that TRU strives to foster in its students.