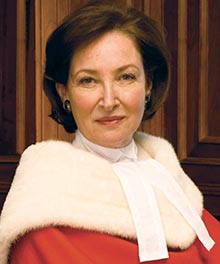 Justice Rosalie Silberman Abella – Doctor of Laws, honoris causa
Justice Rosalie Silberman Abella is a Supreme Court of Canada judge renowned for her expertise in human rights law and in employment equity—a term and concept she created. Born in a displaced persons camp in Germany, Abella and her family moved to Canada in 1950. She practiced civil and criminal law until she was appointed to the Ontario Family Court at 29—the youngest judge in Canada. In 1984, she led the Royal Commission on Equality in Employment, known as the Abella Commission. The ground-breaking theories she developed to address workplace discrimination were adopted by the Supreme Court of Canada in 1989. In 2004, she was the first Jewish woman appointed to the Supreme Court of Canada. Her numerous honours include the prestigious Justice Prize of the Peter and Patricia Gruber Foundation. Abella's leadership in human rights law and her contributions to legal education exemplify the values that TRU strives to foster in its students.
---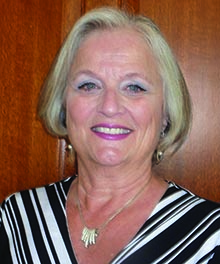 Ms. Dawn Hrycun – Doctor of Letters, honoris causa
Dawn Hrycun is a community leader who spent her career providing housing and other vital services to some of the community's most marginalized citizens. As chief executive officer of the John Howard Society of the Thompson Region, she spearheaded a housing-first model that helped hundreds of people and created 202 affordable housing units in Kamloops. In her 19 years with the society, Hrycun increased programs, services and community understanding for those in need, including people living with mental illness, developmental disabilities and addiction. In collaboration with TRU, she also established the Anthony Martin Archive to preserve the BC Penitentiary collection. She received two national John Howard awards, and the City of Kamloops named her the most influential person in affordable housing in the last 15 years. Hrycun's humanitarian contributions to her community, in particular to those most marginalized in society, exemplify the values that TRU strives to foster in its students.
---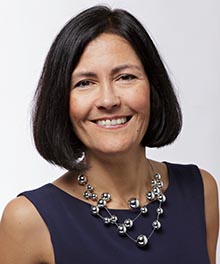 Ms. Lori Marchand – Doctor of Letters, honoris causa
Lori Marchand is a nationally recognized leader in the professional theatre community who has made a significant impact as executive director of Western Canada Theatre (WCT) for the past 18 years. A member of the Syilx First Nation, she has ardently encouraged, developed and produced Indigenous work, including Kevin Loring's Governor General Award-winning drama, Where the Blood Mixes. Live theatre has become more accessible, innovative, powerful and financially sustainable under her leadership, and she has helped make WCT the southern Interior's largest professional theatre company. This April, she took on the new role of managing director of Indigenous Theatre at the National Arts Centre in Ottawa, where she is ensuring First Nations, Métis and Inuit stories are brought to the national stage. Marchand's commitment to live theatre and the production of Indigenous work has contributed to the arts and to Reconciliation locally and nationally, and exemplifies the values that TRU strives to foster in its students.
---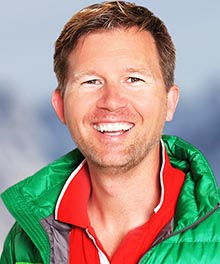 Mr. Dean Nelson – Doctor of Laws, honoris causa
Dean Nelson is a TRU distinguished alumnus who works tirelessly to reduce homophobia and break down prejudicial barriers in the tourism industry and society. In 2006, he became CEO and executive producer of the Whistler Pride and Ski Festival that now welcomes thousands in the LGBTQ community. An advocate for equality as part of being what he calls "fiercely authentic," he helped establish Pride House, the Olympics' first LGBTQ pavilion at the Winter Games in 2010, and pushed to add sexual orientation to the anti-discrimination clause of the Olympic Charter. He also co-founded Mr. Gay World and has been director for numerous volunteer boards. TRU honoured him with a Distinguished Alumni Award in Human Rights Leadership in 2016. He has also been celebrated by various tourism organizations. Nelson's determination and skills to break down prejudicial barriers in our society epitomizes the values that TRU strives to foster in its students.
---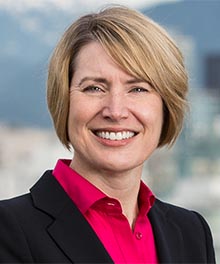 Dr. Marianne Sadar – Doctor of Letters, honoris causa
Dr. Marianne Sadar is a celebrated cancer researcher whose development of therapeutics for advanced prostate cancer have important consequences for the future of cancer treatment. She discovered a unique drug target and developed a treatment that shrinks prostate cancer cells by targeting the "engine" of the tumour. Co-founding ESSA Pharma Inc. in 2009 to develop her first-in-class drug, she has successfully reached first-in-human drug trials and sets a precedent for the entire field of steroid hormone receptors. Garnering numerous accolades including the Terry Fox Young Investigator Award, she's authored over 70 peer-reviewed publications and served on more than 50 scientific panels. She has trained 40 students and 18 fellows to date, and secured nearly $20 million to fund her research. Sadar illustrates that individuals from small communities can have tremendous impacts on societal problems, and represents the visionary leadership that Thompson Rivers University aims to foster in its students.
---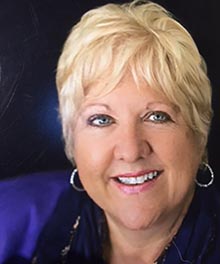 Ms. Margaret Spina (posthumous) – Doctor of Letters, honoris causa
Margaret (Marg) Spina was a Kamloops city councillor, Rotarian, volunteer and community champion. Her positive leadership and commitment made a difference in the lives of British Columbians for over 40 years. Arriving in Kamloops in 1976, she became the first female manager for the BC Ministry of Consumer Affairs, and served as president of the Thompson Valley Crisis and Counselling Centre. From 1989 to 1994, she led the Chris Rose Therapy Centre for Autism as volunteer administrator and board president, and helped found the BC Council on Autism. In 2004, she became executive director of the Kamloops Food Bank. Under her leadership, its clients transitioned to volunteers learning work skills—a model now used across BC. From 2008 to 2017, she served as a Kamloops city councillor. The legacy of Spina's selfless advocacy for the most vulnerable members of her community exemplifies the social sustainability that TRU aims to inspire in its students.
---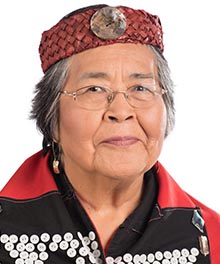 Dr. Evelyn Voyageur – Doctor of Letters, honoris causa
Dr. Evelyn Voyageur of the Dzawda'enuxw First Nation is a nurse, educator and passionate advocate for health-care services for Indigenous people. Currently Elder-in-Residence at North Island College (NIC) on Vancouver Island, she has brought cultural awareness to nursing and healing to First Nations communities throughout BC. As a young mother and residential school survivor, she trained as a licensed practical nurse and worked while continuing her education, becoming a registered nurse in 1978. During 25 years of community health nursing she completed a bachelor's degree, two master's degrees and finally a PhD in Psychology in 2003. In 2008, she joined NIC's nursing faculty, contributing curricula that encouraged students to respect Indigenous voices, knowledge and values. An influential scholar and advisor on health care policy, she has been recognized nationally for her achievements. Voyageur's contributions to nursing education and health care for Indigenous people demonstrate the leadership that TRU strives to foster in its students.