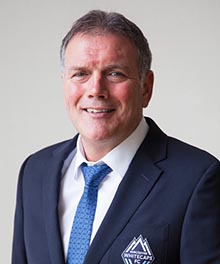 Bob Lenarduzzi - Doctor of Laws, honoris causa
Bob Lenarduzzi is a Canadian sport icon, excelling as soccer player, coach, general manager and now president of the Vancouver Whitecaps FC. He represented Canada 47 times, including at the 1984 Olympic Summer Games and the 1986 FIFA World Cup, and was twice named the Canadian Soccer League's Coach of the Year. His continuing contributions to the growth of the sport include the Whitecaps' successful bid for a Major League Soccer franchise and the launch of the National Soccer Development Centre, a training facility for not only Whitecaps FC teams, but Canadian national teams, visitors and Vancouver's local soccer community. Seeing a vital link between sports leadership and community well-being, he is cultivating leadership in Canadian youth through sport. Lenarduzzi is a visionary community-builder with an impact that goes far beyond his sport, and embodies the determination and leadership which TRU aims to foster in our students.
---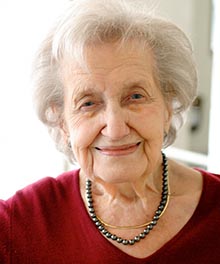 Brenda Milner - Doctor of Letters, honoris causa
Dr. Brenda Milner is widely recognized as one of the founders of cognitive neuroscience, a field that merges neurobiology and psychology—brain and behaviour. Her early research findings that the brain is not governed by a solitary memory system were monumental and changed the direction of memory research from that moment on. Her work, in a career spanning over sixty years, continues to influence our understanding of different kinds of memory function in the brain, and the assessment, diagnosis and treatment of people with brain disorders resulting from injury, disease and psychiatric illness. The recipient of many distinguished awards, she is a Companion of the Order of Canada. Milner is a pioneering investigator and a woman whose curiosity, resolve and determination have impacted our understanding of memory and its disorders. Her interdisciplinary thinking and innovative quest for knowledge exemplify the qualities TRU aims to foster in our students.
---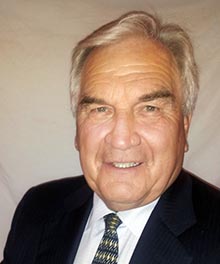 Vincent L. Ready - Doctor of Letters, honoris causa
Vince Ready is one of the most respected mediators/arbitrators in Canadian labour relations history. He is renowned across the country for successfully resolving the most entrenched disputes in industry and the public sector in a career spanning over 40 years. In the field of dispute resolution his achievements are unparalleled. He has mediated or arbitrated over 7,000 labour disputes across Canada. His work in BC includes resolving disputes in health care, pulp and paper, transit and ferries. In 2014 alone, he resolved a 16-month strike at the Richmond IKEA and mediated an agreement between the BC Teachers' Federation and the province. His talent and determination in bringing opposing sides together has made a tremendous impact on the welfare of Canadians. Ready exemplifies the importance of consensus-building and conflict resolution to Canadian society, and represents the respect for diverse perspectives which TRU aims to foster in our students.
To Top
SIGN OUR VIRTUAL GUESTBOOK
Share your congratulations and well wishes to our graduating class online!
Sign Virtual Guestbook