The Honourable Thomas Berger - Doctor of Laws, honoris causa
The Honourable Thomas Berger is a lawyer and humanitarian who pioneered modern-day Aboriginal rights and land entitlement in Canada. Born in Victoria, BC, he graduated from UBC in 1956 with a Bachelor of Arts and Bachelor of Laws degree. In 1971 he became the youngest judge appointed to the Supreme Court of British Columbia in the 20th century. His work on the Mackenzie Valley Pipeline Inquiry and his subsequent Berger Report were instrumental in the Government of Canada's rejection of that proposal. In addition to his law practice, he has taught at UBC, served as both an MP and an MLA, published more than 25 titles and presided over a number of high-profile human rights reviews. His prestigious awards include the Order of Canada (1990) and the Queen Elizabeth II Diamond Jubilee Medal (2012). The Honourable Thomas Berger's dedication to the principles of Aboriginal and human rights embody Thompson Rivers University's commitment to diversity and equality.
---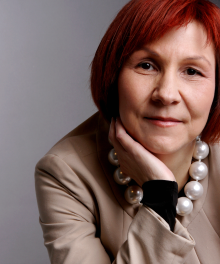 Cindy Blackstock - Doctor of Letters, honoris causa
Dr. Cindy Blackstock, a member of the Gitksan First Nation, is an internationally-recognized researcher and advocate for Indigenous rights. She educates and engages Canadians in addressing the causes of social inequality faced by Aboriginal children and families. Raised in northern BC, she achieved a BA in psychology from UBC, a Master in Management from McGill and a PhD in Social Work from the University of Toronto. She is currently the executive director of First Nations Child and Family Caring Society and a tenured associate professor at the University of Alberta. She has been published more than 60 times and is the recipient of more than 40 awards and honours. Dr. Cindy Blackstock has been a tireless advocate for the rights of Aboriginal children and families in Canada and around the world, and represents TRU's commitment to the betterment of society through Aboriginal learning, knowledge and research.
---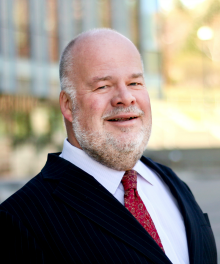 Kevin Krueger - Doctor of Letters, honoris causa
Kevin Krueger is a former provincial politician whose contribution to the economic development of this region have made him a model of service and representation to the community. He entered provincial politics in 1996 as MLA for the Kamloops-North Thompson riding and served in numerous cabinet positions during his 17 years in the legislature. He lobbied on his constituency's behalf on numerous issues, including economic recovery funding after the 2003 wildfires, rural physician recruitment, upgrades to Royal Inland Hospital, the establishment of TRU and later its law school, and the recently-opened Norkam Trades and Technology Centre. He retired from politics in 2013 and recently formed a consulting company focused on facilitation of economic development between First Nations, investors and governments. Kevin Krueger exemplifies leadership through his provincial initiatives to strengthen Kamloops, small communities and the region, and embodies TRU's commitment to community through education and service.
---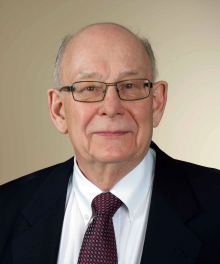 Kenneth Lepin - Doctor of Letters, honoris causa
Ken Lepin is a successful entrepreneur and a visionary philanthropist whose generosity will have a lasting impact on Kamloops. He graduated from Penticton High School, and passed the Chartered Accountancy exam in 1962. At the age of 18 he purchased his first rental property, and at 24, he bought an accounting practice which he sold the following year to buy into a sand and gravel business. He opened Yellowhead Concrete Ltd. in 1971, through which he was involved in the construction of many major structures around Kamloops. In 1985 he founded Heathron Developments Ltd. to develop and manage his properties. Active in the community on various boards, he has generously supported numerous organizations including Royal Inland Hospital. His support for TRU exceeds $2.5 million in awards for student access, excellence, research and innovation. Ken Lepin represents the entrepreneurial spirit of Kamloops and embodies Thompson Rivers University's commitment to increasing student success through accessible education.
---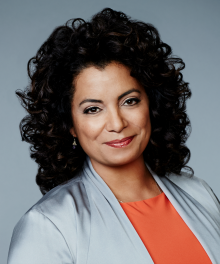 Michaela Pereira - Doctor of Laws, honoris causa
Michaela Pereira is a journalist and philanthropist whose childhood experience of adoption and identity struggles inspired her to advocate for underprivileged youth. Raised in a large adoptive family in Saskatchewan, Alberta, and BC, she began her broadcast journalism career at Victoria's CHEK-TV in 1994, followed by increasingly higher-profile positions in San Francisco and then Los Angeles with KTLA Morning News. Nine years and nine program Emmy Awards later, she moved to New York in 2013 to co-host CNN's morning show New Day. The recipient of three Radio and TV News Association Golden Mike Awards and two Mark Twain Awards, she has also garnered numerous awards for service in support of underprivileged youth. Michaela Pereira is a powerful role model through her outstanding philanthropic work with disadvantaged youth and her personal and professional achievements, embodying Thompson Rivers University's vision of the power of diversity.