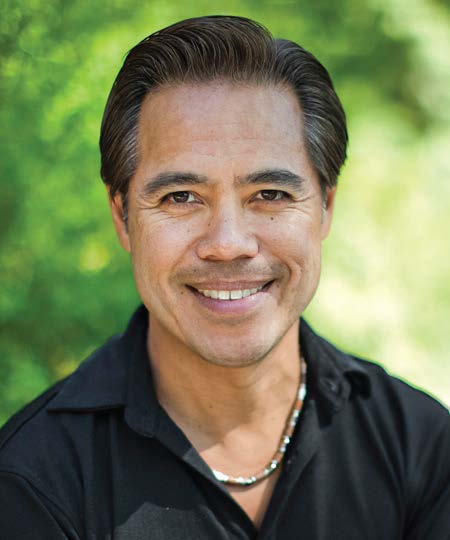 Evan Tlsesla II Adams - Doctor of Letters, honoris causa
Dr. Evan Tlesla II Adams is a Coast Salish physician, educator and actor who has been an advocate for Aboriginal peoples throughout his distinguished career. An award-winning actor in film, television and theatre in the '90s, he earned a medical degree in 2002, a Master of Public Health in 2009, and has won recognition for his work as a physician and educator with Aboriginal populations. In his current position as British Columbia's Deputy Provincial Health Officer—the top physician advisor on Aboriginal health in the province—his role involves the development of Aboriginal healthcare policy as well as addressing specific health issues affecting First Nations communities and the general public. Dr. Evan Adams is at the forefront of positive changes in the health and wellness of Aboriginal communities in BC and across the country, and represents TRU's commitment to Aboriginal understanding through the inclusion of traditional and contemporary Aboriginal teaching, learning, knowledge, research and creative practice.
---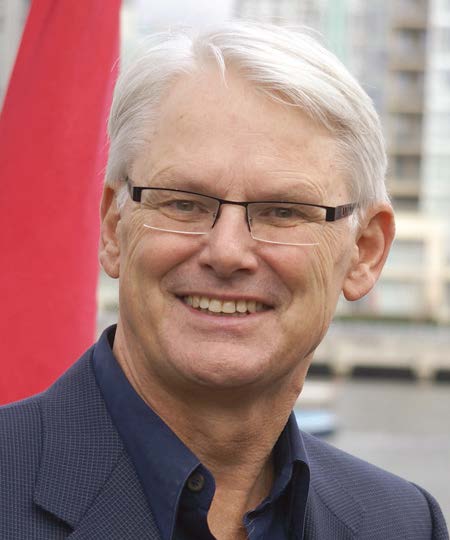 His Excellency Gordon Campbell, OBC - Doctor of Laws, honoris causa
His Excellency Gordon Campbell is an exemplary leader who has served as a city councillor, mayor, regional district chair and premier. He developed innovative economic policies, built new relationships with First Nations, spearheaded climate change solutions, innovative education and health policies, and embarked on the largest expansion of BC's post-secondary education system since 1965. The Campbell government was crucial in hosting Canada's 2010 Winter Olympic and Paralympic games in BC; negotiated seven modern-day treaties with BC First Nations, including the first urban treaty with the Tsawwassen people; and led the 2008 Climate Action Plan. Mr. Campbell oversaw the creation of Thompson Rivers University through the merger of University College of the Cariboo and the Open Learning Institute, and supported the establishment of TRU's Faculty of Law. Gordon Campbell shares in TRU's goal of making education available to all and sees it as the key to meeting the complex challenges that face us all today.
---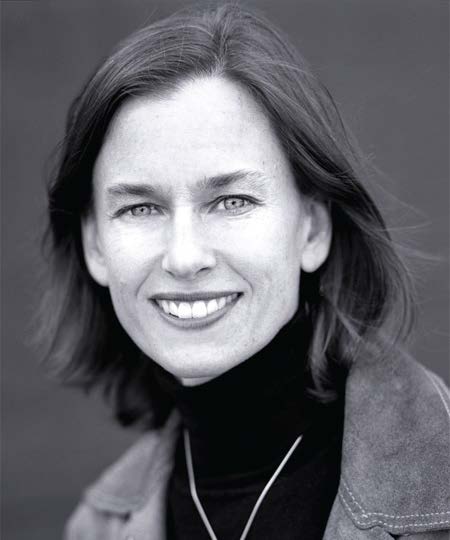 Kim Collier - Doctor of Letters, honoris causa
Kim Collier is one of Canada's most innovative and influential theatre directors. Through independent theatre production she has made significant contributions to society, and has changed the way people look at the importance of the arts in community development. She received the Siminovitch Prize in 2010, the most significant theatre award in Canada, for demonstrating excellence, creativity and exploration in theatre as well as dedication to the promotion of young theatre artists. Currently Artistic Associate at Electric Company Theatre, she recently designed and led a new master's program in direction at York University. She is committed to the development of community through artistic expression, stemming from the belief that art has the potential to be a unifying force for citizens. Kim Collier highlights the enduring power of the visual and performing arts to transform individuals and bring people together, and embodies TRU's commitment to cultural sustainability in all aspects of university work and life.
---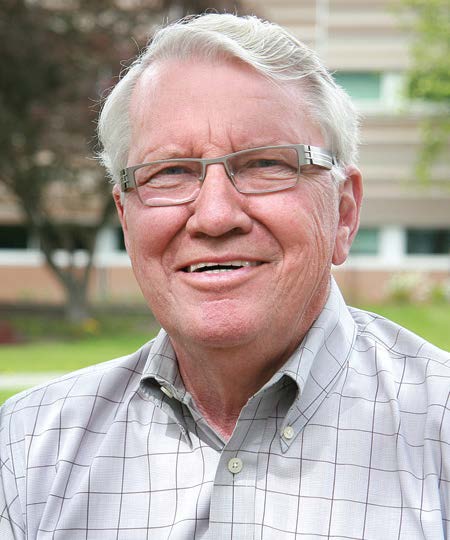 Ron Fawcett - Doctor of Laws, honoris causa
Ronald Fawcett is a business leader and philanthropist who has worked tirelessly to achieve his vision of a united community where people make significant, long-lasting changes in the lives of their neighbours. His commitment to giving back as both a business owner and community member has helped shape the city of Kamloops. In addition to the community involvement he demonstrates in businesses like The Kelson Group and his horse breeding farm, Tod Mountain Thoroughbreds, Mr. Fawcett's philanthropy has included funding the Boys and Girls Club of Kamloops breakfast program, and supporting the Kamloops Symphony and the BC Wildlife Park. Education is at the forefront of his philanthropic initiatives, and he has supported TRU for many years, from student awards and research to programs and construction. Ronald Fawcett embodies TRU's commitment to accessible education and community involvement and connects the university to the greater Kamloops community.
---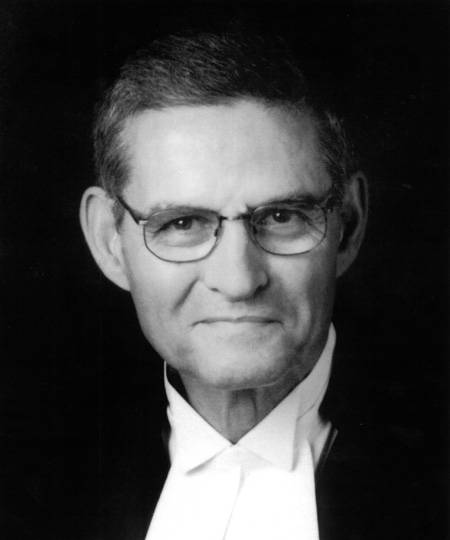 The Honourable Lance S. G. Finch former Chief Justice of British Columbia - Doctor of Laws, honoris causa
The Honourable Lance Finch has made significant contributions to British Columbia and to the legal profession in Canada throughout his career as a lawyer, teacher, Supreme Court and Court of Appeal judge, and Chief Justice of the Province of British Columbia. Called to the bar in 1963, he became a BC Supreme Court judge in 1983, was appointed to the Court of Appeal in 1993, and became Chief Justice in 2001, retiring in June, 2013. Mr. Finch has been an outspoken advocate for increasing the accessibility of legal services in BC, and to that end has championed an increase both in opportunities for legal education and in the number of lawyers called the bar each year. He was a strong supporter of building the TRU Faculty of Law. The Honourable Lance Finch embodies TRU's commitment to a legal education and access to legal services, and demonstrates the ideals of justice and advocacy for all.
---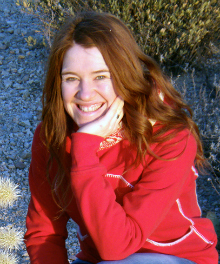 Clara Hughes - Doctor of Laws, honoris causa
Clara Hughes is a six-time Olympic medal winner in cycling and speed skating whose advocacy for mental health has taken her to every province and territory in a national bicycle tour to raise awareness of mental health issues. Sport inspired Hughes at age 16, and she has been driven in pursuit of excellence since. She is the only Canadian to have won medals in both the Summer and the Winter Olympics. At the 1996 Summer Olympic Garnes, she received two bronze medals in cycling, and over the course of three Winter Olympic Garnes, she received one gold, one silver, and two bronze medals in speed skating. In addition, she served as the Canadian flag bearer for the 2010 Vancouver Olympic Garnes' opening ceremony, and represented Canada with distinction in cycling at the London Summer Olympic Games in 2012, before retiring as an Olympian.
Being a champion means more than winning, Hughes believes. It is the actions off the playing field and the reaching out to others that defines success. Her humanitarian efforts began after she won gold in 2006, when she made a $10,000 donation to international youth development organization Right to Play, inspiring Canadians to raise over half a million dollars for the cause. After the 2010 Olympics, she donated her medal bonus to an adventure-based program for at-risk youth in Vancouver called "Take a Hike". Motivating youth and aiding young athletes remains one of her ultimate goals. She became the national spokesperson for Bell Canada's "Let's Talk Mental Health" initiative to end the stigma of mental illness, a cause close to Hughes' heart due to her past struggles with depression.
In 2014, Hughes completed "Clara's Big Ride"- a grueling 110-day bicycle tour across Canada. Beginning in Toronto in March and ending in Ottawa on July 1, she covered 12,000 km and stirred 95 communities into dialogue about mental health along the way. Hughes is an Officer of the Order of Canada and a Member of the Order of Manitoba. She has received two honorary degrees, and the prestigious Sport and Community award from the International Olympic Committee for promoting the value of sport and play around the world. She has a star on Canada's Walk of Fame and was inducted into Canada's Sports Hall of Fame in 2010. In June 2014, she was awarded Canada's Meritorious Service Cross (Civil Division) by Queen Elizabeth II for acts that benefit the nation. Clara Hughes' accomplishments as an athlete and her humanitarian efforts advocating for mental health have touched individuals and communities across Canada and abroad. Her commitment to excellence and passion to give back inspires Thompson Rivers University students to become champions for a better world.
---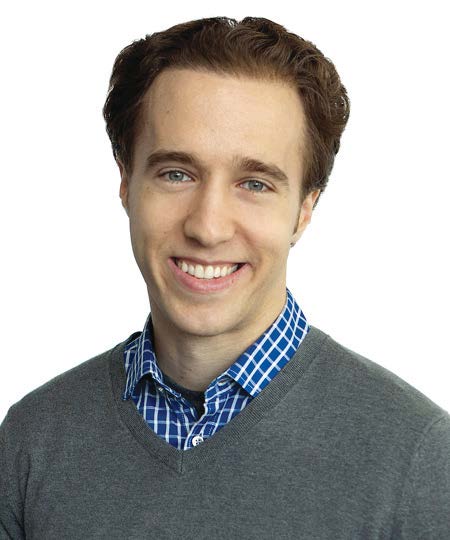 Craig Kielburger - Doctor of Letters, honoris causa
Craig Kielburger is an activist, social entrepreneur, author and speaker who has motivated thousands of young people to make positive changes around the globe. As co-founder of the internationally recognized charity Free The Children, he has inspired a network of youth ambassadors to get involved in sustainable community development and advocacy for children's rights. To further support Free the Children, he and his brother created Me To We, a social enterprise which enables youth to effect positive change in their daily lives. The best-selling author of eight books, he has received 15 honorary degrees as well as the Roosevelt Freedom Medal, the World Children's Prize for the Rights of the Child and the Order of Canada. Craig Kielburger has enabled young people to connect and contribute to their communities at home and around the world. His passion is an inspiration to TRU students to become active leaders and create positive change.
---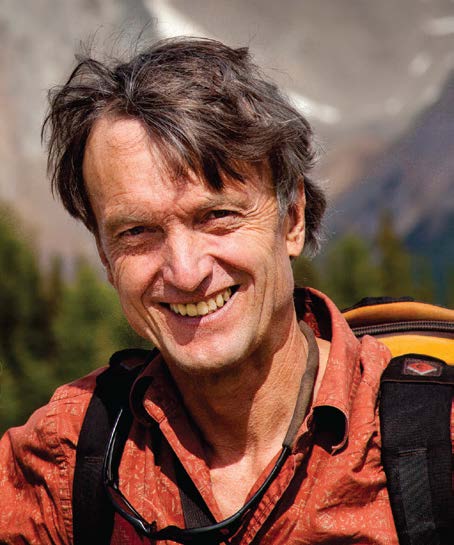 Pat Morrow - Doctor of Letters, honoris causa
Pat Morrow is a renowned adventure photographer, filmmaker and climber whose passion for mountain environments has taken him to the top of the world's highest peaks and has driven him to advocate for mountain ecosystems and communities at home and abroad. He grew up in BC's East Kootenays, where he helped others create the Purcell Wilderness Conservancy. After studying journalism at the Southern Alberta Institute of Technology he combined photography and mountaineering to travel the globe. In 1986 he became the first climber to summit the highest mountain on seven continents, and shared his experiences in the best-selling book Beyond Everest: Quest for the Seven Summits. An award-winning filmmaker, he also works with environmental group Wildsight on conservation in the Kootenays. Pat Morrow demonstrates the heights passion and determination can take you to, and shows how these environments and communities are deeply interconnected to us all.
---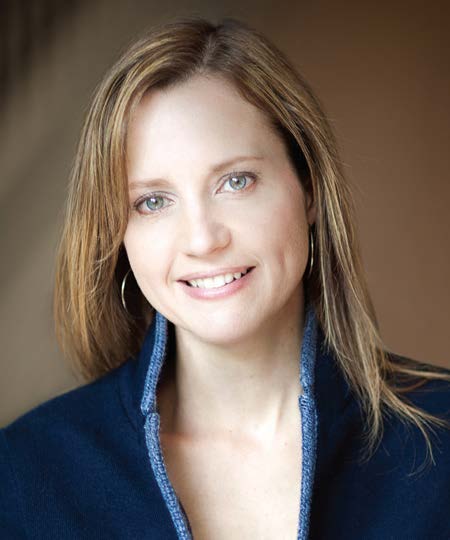 Samantha Nutt - Doctor of Laws, honoris causa
Dr. Samantha Nutt is a physician, best-selling author and activist whose humanitarian efforts on behalf of thousands living in war-torn countries have raised awareness about the impact of global conflict on communities. She is the founder and executive director of War Child Canada, an award-winning international charity that aids 200,000 children and their families each year. The belief that the cycle of violence can be broken through education and justice is the foundation of Dr. Nutt's work. Her award-winning book, Damned Nations: Greed, Guns, Armies, and Aid, reflects on her experiences working on the frontlines of conflicts around the world, and recommends solutions that move past charity to more progressive, community-inclusive methods of aid. Dr. Samantha Nutt demonstrates the power of global citizenship to take action for social justice, and embodies TRU's commitment to improving the world through education that provides opportunities and stability for children and families.