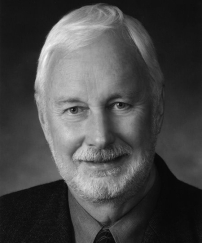 Claude Richmond
Claude Richmond is receiving an Honorary Doctor of Laws degree as recognition for over 20 years of steadfast public service to Kamloops, the Kamloops-Thompson region and to the Province of British Columbia. Now retired from the legislature, Mr. Richmond was instrumental in increasing employment and accessibility for persons with disabilities in British Columbia, changing BC's Adoption Act, and introducing the Super Host program. As Minister of Tourism and Expo 86, he tirelessly promoted the province for an event that hosted some 22 million people. Locally his economic development initiatives have included ensuring the BC Lottery Corporation's headquarters, Moly-cop and Pollard Banknote were located in Kamloops. Mr. Richmond never wavered in his support for Thompson Rivers University, including its quest for full university status that was granted in 2005.
---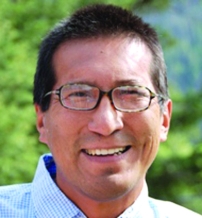 Richard Wagamese
Richard Wagamese is receiving an Honorary Doctor of Letters degree to recognize his distinguished, award-winning career as an author. Without the benefit of a formal education beyond grade 9, he is the only Aboriginal Canadian to be honoured with the National Newspaper Award for Column Writing. He has published five novels and two memoirs. His work contributes to non-native people's understanding of the experiences of native people from both an historical and contemporary standpoint. Mr. Wagamese has contributed to the re-establishment of native teachings by using traditional storytelling methods in all aspects of his career that has included radio, television and newspapers, ensuring oral literature is alive and vibrant. He is a mentor and role model for both Aboriginal and non-native people alike and has volunteered at friendship centres, high schools and numerous universities, including TRU, promoting culture, identity and writing.
---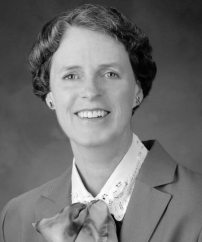 Elspeth M. McDougall
Elspeth M. McDougall, MD, will receive an Honorary Doctor of Laws degree recognizing her outstanding achievements in the field of medicine, most notably her work to develop new techniques in laparoscopic renal surgery. A faculty member at the Department of Urology at University of California, Irvine, she has continued her clinical and research work in minimally invasive urologic surgery, and assisted in the development of a minimally invasive surgery education centre. She is internationally recognized for her laboratory and clinical research in urologic laparoscopic surgery and for teaching courses on fundamental and advanced endourological and laparoscopic techniques. A graduate of Kamloops Secondary School in 1972, Dr. McDougall completed her first year of sciences at Cariboo College before going on to the universities of Alberta and Ontario. Although she was recently chosen one of the top ten American physicians by her peers, Dr. McDougall considers herself a Kamloopsian at heart and plans to return to the Thompson Valley eventually.
---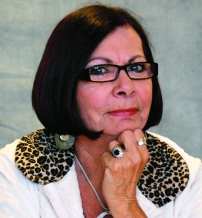 Ruth Williams
Ruth Williams is receiving an Honorary Doctor of Laws degree as recognition for her 25 years of leadership in social and economic development for Aboriginal people in British Columbia. She has been a member of dozens of organizations and is currently the chief executive officer of the Kamloops-based All Nations Trust Company, a company with 200 Aboriginal shareholders including several First Nations communities, Metis and urban Aboriginal organizations. Since its inception in 1987, Ms. Williams has overseen the trust company's shareholders equity increase from $339 thousand to more than $15 million. She has been a founding member of eight non-profit organizations that work to improve the quality of life for Aboriginal persons in the interior, including the Interior Indian Friendship Society, Kamloops Native Housing Society, and the Native Courtworkers and Counselling Association of BC. In addition Ms. Williams has been a member of School District 73 Aboriginal Education Council where she has worked to improve post-secondary education opportunities for First Nations students at Thompson Rivers University and beyond.
---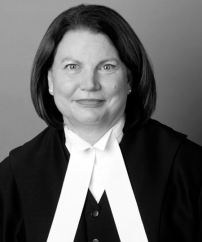 Honourable Madam Justice Daphne Smith
The Honourable Madam Justice Daphne Smith's distinguished career and strong connection to Kamloops began in 1975 when she articled at a firm that is now known as Mair Jensen Blair. The central focus of Justice Smith's legal practice was family law and civil litigation. She volunteered her legal skills on the boards of several not-for-profi t organizations – Kamloops Regional Law Centre, Elizabeth Fry Society, Kamloops Youth Resources Society, Kamloops Infant Development Society, and the working committee to establish the Kamloops Women's Shelter. During this period she and her husband began their family and are the proud parents of three grown children. In 1993, Justice Smith received the Queen's Counsel designation to recognize her exceptional merit and contribution to the legal profession. She subsequently accepted an appointment to the British Columbia Supreme Court at New Westminster in 1996. Justice Smith was appointed to the British Columbia Court of Appeal on May 22, 2008, and is now one of 15 full-time judges sitting in the highest court of the province. Thompson Rivers University is pleased to confer the degree of Doctor of Laws, honoris causa, to recognize Madam Justice Daphne Smith as a leader and educator in the legal profession.