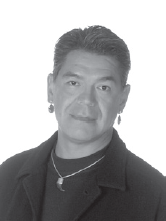 Lorne Cardinal - Doctor of Letters, honoris causa
Lorne Cardinal, an actor from Sucker Cree, Alberta, is best known for his starring role as Officer Davis Quinton in the popular television comedy series Corner Gas. Mr. Cardinal earned his first theatre credits at Cariboo College in 1987/88, and went on to earn a Bachelor of Fine Arts from the University of Alberta. His television credits include Renegadepress.com, Moccasin Flats, Relic Hunter, Roxy Hunter, and the movie North of 60: Distant Drumming.
Mr. Cardinal has maintained a focus on Aboriginal issues in much of his work, reflecting his Cree heritage and his personal commitment to social education and the promotion of Canada's Aboriginal culture through art. His performance in the MOW Tecumseh: The Last Warrior earned him a First Americans in the Art nomination for Best Supporting Actor.
Cardinal has been nominated for numerous theatre awards, and has a won a Gemini Award for Best Ensemble Performance in a Comedy Program or Series for Corner Gas in 2007. He is also an accomplished director of stage and television productions, and has hosted award shows such as the National Aboriginal Achievement Awards, Aboriginal People's Choise Music Awards, and National Aboriginal Day.
---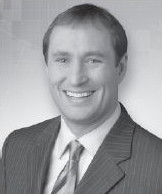 Mark Madryga - Doctor of Letters, honoris causa
Raised in Kamloops, Mr. Mark Madryga graduated from Norkam Secondary in 1981, completing three years of university transfer courses at Cariboo College before going to UBC, where he completed a Bachelor of Science Degree in Physical Geography in 1986, followed by a post-baccalaureate year of study in Physics, Meteorology, and Oceanography.
After two decades as a meteorologist for Environment Canada with a Citation of Excellence, Mr. Madryga became the Noon News Forecaster in 1994, adding Weekend Mornings and the News Hour in 1997. He has been the Weekday Morning News Forecaster with Global since 2006. Additionally, for 10 years, until 2006, Mark was the Weekday Morning Meteorologist on Radio NL Kamloops and CBC Vancouver. He has also contributed daily to the Vancouver Sun.
Mark has been a volunteer media spokesperson for various charities and organizations, including the Vancouver Aquarium, Port of Vancouver, Lower Mainland Food Banks, BC Hydro, BC Hydro Power Smart Team, BC Alzheimer's Association, Peace Arch Hospital, and Juvenile Diabetes, and hosted the Variety Club Telethon.
---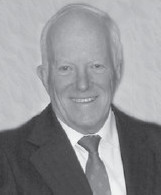 Christopher Duncan Rose - Doctor of Letters, honoris causa
Mr. Christopher Rose is a passionate educator and a Canadian leader in autism therapies and advocacy. Mr Rose pioneered positive interventions and support for autistic children long before autism was understood to be a significant issue by health authorities and government.
Christopher's teaching career began in 1958 in Zimbabwe. While teaching in the regular school system, he began to work with the school's hearing impaired students, initiating his life-long commitment to special education.
Arriving in Canada in 1964, he continued his work with hearing impaired and challenged children in Vancouver's Jericho School of the Deaf. He moved to Kamloops in 1972, working at Kamloops' Fitzwater School for the Handicapped and Overlander Secondary School. Over his twenty years at these schools, and later as principal of Happyvale Elementary and Beattie Elementary, Christopher gained a reputation as a leader in the integration of alternately-abled students into the schools and classrooms of the Kamloops-Thompson School District.
Shortly after retiring, he was recruited by the Giant Steps Program to help re-build the struggling organization. By 1998, the program was back on track, and in 2002 the facility was renamed the Chris Rose Therapy Centre. Today, the center is recognized nationally for the quality of autism programs. Chris has developed an international conference on autism, bringing world-renowned specialists to Kamloops. He has influenced initiatives for teachers with UNESCO in Zimbabwe, and for special educators in Armenia.
During his career, Chris was elected to three terms as the school trustee, helping to found the Action for Healthy Communities Society, which played a critical role in the Provincial Legislation change to require daily physical activity in schools.
---
Mark H. Rowswell "Dashan" - Doctor of Laws, honoris causa
For more than 20 years, Mr. Mark H. Rowswell "Dashan" has been a cultural ambassador in China. Born and raised in Canada, Mr. Rowswell began studying Chinese in the mid-1980s, initially at the University of Toronto and later at Beijing University. While in Beijing, he became interested in Chinese performing arts, particularily xiangsheng, and has since performed for hundreds of millions of viewers on national television in China. Although his initial rise to fame was through comedy performances, Dashan's work has bridged Canadian and Chinese cultures through education, comedy, and remarkable proficiency in Chinese language.
Dashan became a member of the Order of Canada in 2007, and in 2008 was selected to be an official torch-bearer for the Beijing Olympic Games and served as a Canadian Team Attaché. That same year, he was awarded the White Magnolia Award for Best Supporting Actor for his role in The Dinner Game, marking the first time a foreign national has received one of China's top three dramatic arts awards. Dashan was appointed as Canada's Commissioner General for Expo 2010 in Shanghai.
In his work with the Canadian Cancer Society, he has promoted healthy lifestyles for Chinese and Canadian citizens, receiving a special recognition award from the Canadian Cancer Society for serving as the society's Goodwill Ambassador in China.
---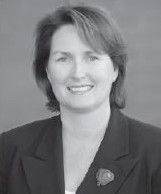 Mary Ellen Turpel-Lafond - Doctor of Laws, honoris causa
Mary Ellen Turpel-Lafond, noted lawyer and legal scholar, became the first tenured law professor of Aboriginal heritage in Canada. She was also the first Aboriginal woman to serve as a provincial court judge in Saskatchewan, and British Columbia' first representative for Children and Youth. She has also worked as a criminal law judge in youth and adult courts, leading her to develop partnerships to better serve the needs of young people in the justice system.
Dr. Turpel-Lafond holds a bachelor's degree from Carleton University, an LLB from Osgood Hall Law School, a Master's in international law from the University of Cambridge, and doctorate of law from Harvard Law School.
Prior to her judicial appointments, Dr. Turpel-Lafond was a lawyer in Nova Scotia and Saskatchewan and a tenured professor of law at Dalhousie University. She also taught law at the University of Toronto, University of Notre Dame, and help the position of Aboriginal Scholar at the University of Saskatchewan. She has been a visiting professor at the University of British Columbia and the University of Victoria law schools.
Dr. Turpel-Lafond was awarded the Willy Hodgson Award from her work building bridges between aboriginal and non-aboriginal peoples in Canada, and in 2007, the Indigenous Bar Association awarded her the distinction of "Indigineous Peoples' Counsel." Time Magazine named Ms Turpel-Lafond one of the "100 Global Leaders of Tomorrow" in 1994 and one of the "Top 20 Canadian Leaders for the 21st Century" in 1999. In 2005, Dr. Turpel-Lafond published a book on the history of the Muskeg Lake Cree nation that was short-listed for a Saskatchewan Book Award.