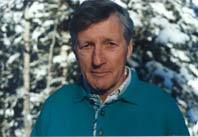 Hans Gmoser - Doctor of Laws, honoris causa
Hans Gmoser, an exceptional mountain guide who has contributed much to Canadian tourism and to the training and education of mountain guides across the country, emigrated to Canada in 1951 from Austria, where he was born and educated.
After a few years working as a mountain guide in various regions of Western Canada, Gmoser produced 10 feature-length films on skiing and climbing from 1957 to 1968.
At the same time, he led a number of expeditions to the Yukon and Alaska, including the first ascent of Wickersham Wall on Mt. McKinley, and in 1963 was a founding member of the Association of Canadian Mountain Guides, Chair of the Standards Committee.
In 1965 he founded Canadian Mountain Holidays, which is now the largest heli-skiing company in the world, regularly hiring graduates of UCC's Adventure Guide diploma program.
In 1967 he conducted the first training and certification course for mountain guides in Canada. This work proved useful later when he took a leading role for the Association of Canadian Mountain Guides in integrating ACMG curriculum with UCC's Adventure Guide program in 1992.
"As President of the ACMG, Hans Gmoser's support and endorsement of UCC's Adventure Guide program helped UCC move forward," said UCC Adventure Guide instructor Iain Stewart-Patterson. "Furthermore, his company is a benchmark for heli-skiing companies around the world."
In honour of his many achievements on behalf of mountain guiding and Canadian tourism, Mr. Gmoser received the Order of Canada and was made an Honorary Member of the Alpine Club of Canada in 1986. He received the Summit of Excellence Award at the Banff Mountain Film Festival and was inducted into the Honour Roll of Canadian Skiing in 1989. In 1992 was made an Honorary Member of the International Federation of Mountain Guides Association. From 1990 to 1996 he served as President of the Association of Canadian Mountain Guides, and was made an Honorary President upon his retirement from the position. In 2002, he was inducted into the U.S. Ski Hall of Fame and received the Golden Order of Merit from the Republic of Austria.
---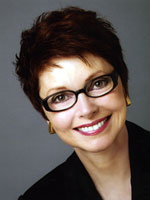 Carole Taylor - Doctor of Letters, honoris causa
Carole began her broadcasting career in Toronto, while still in high school, as a program host for After Four, a television show for youth. This evolved into a long-term relationship with C1V and work on Canada AM and W5 programs. In the following years, she worked for CBC in television and radio, which allowed her to travel the globe and cover stories that became life-changing experiences.
Having always held a keen interest in politics, Carole entered the political arena in 1986, when she was elected as an Independent for Vancouver City Council and served for two successive terms. During this time, she also served as chair and director for many organizations, including the Neighbourhood, Cultural and Community Services Committee; the Greater Vancouver Hospital District; Vancouver Port Commission; Canada Ports Corporation; and Vancouver Board of Trade. Since July 2001, Carole's primary challenge has been the survival and future of public broadcasting in her appointment as chair of the board of directors at CBC/Radio-Canada.
Carole Taylor served as director of Fairmont Hotels and Resorts and HSBC Holdings in London, among others. In addition, she is serving as governor of the Vancouver Board of Trade. In recognition of her outstanding contributions to the community, Carole was made an Officer of the Order of Canada in May 2001. Simon Fraser University and the British Columbia Institute of Technology have also awarded honorary degrees to Ms. Taylor.
---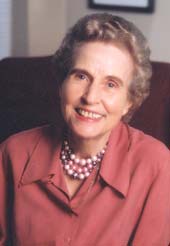 Joan Weir - Doctor of Letters, honoris causa
Joan Weir, a prolific author who has contributed much to Canadian letters and to regional historical knowledge, was born in Calgary, later moving to Winnipeg in her high school years. She completed a Bachelor of Arts degree with majors in History and English at the University of Manitoba.
After graduation, Ms. Weir embarked on a professional writing career, writing first for radio, then for television, then settling into researching and writing novels and historical fiction for both young adult and juvenile readers. She moved to Kamloops with her husband Dr. Ormond Weir when he joined the surgical staff at Royal Inland Hospital. They have four sons: Ian, Paul, Michael and Richard.
Joan Weir taught creative writing at UCC beginning in 1977, the year her first and second novels, Exile at the Rocking Seven and Career Girl, were published. For over two decades, she nurtured UCC's creative writing program, inspiring her colleagues as well as her students. The first individual to donate her papers to the UCC library's Special Collections, she completed much of her research in that library, a fact she has repeatedly acknowledged in her books. She also gave unstintingly of her time to fundraising book sales and guest lectures. Her longevity at UCC is commemorated on the Pioneer Wall.
Her contributions to the larger community are also considerable. In addition to leading workshops for the public library system and speaking to classes throughout the Cariboo region, Joan Weir served the local school district for several years by leading workshops for the annual Young Authors Conference.
She is the author of several unique works among her six non-fiction books, including definitive histories of the community of Walhachin during the early years of this century, a history of the horrendous all-Canadian route to the Klondike straight north from Edmonton, and a history of Barkerville's Gold Rush Church, all of which are resources valued and frequently consulted at the Kamloops Archives. Influenced by her father, the Anglican Archbishop of Rupert's Land, she has also written three histories related to the role of the church in opening up the West: Catalysts and Watchdogs: BC's Men of God, Canada's Gold Rush Church, and Sherman.
Her fiction comprises a total of 17 novels, including The Principal's Kid, which won the 2000 BC Book Award and was shortlisted for two other awards the same year: The Silver Birch Award and CNIB Tiny Torgi Talking Book Award. Her novel, The Brideship, was also shortlisted for two awards, the 1999 Geoffrey Bilson Historical Fiction Award, and the Manitoba Young Readers' Choice Award. Four of her books, The Principal's Kid, Storm Rider, Secret at Westwind, and Sixteen is Spelled O-U-C-H, have been translated into a number of languages, including Korean, German, Swedish, Norwegian and Finnish.
Two new historical novels by Joan Weir are scheduled for publication next year: Promises to Keep, an historical novel set in Walhachin, BC during the time of the First World War, and a new young adult adventure novel which unfolds against the background of the Cariboo Gold Rush.
---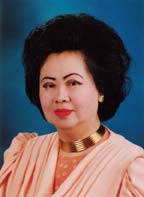 Dato' Nellie Tan Wong - Doctor of Letters, honoris causa
Tan Wong, an international leader from Malaysia, has distinguished herself as an inspiring and dedicated supporter of women's advancement and has worked for 30 years to create better conditions for women around the world.
Most important to UCC, Tan Wong is co-founder of the Women's Institute of Management (WIM), a non-profit organization in Malaysia dedicated to running educational and training programs for women. To date, WIM has organized hundreds of courses that have benefited thousands of participants. The institute also administers a development fund that runs free training courses for disadvantaged women.
WIM has formed partnerships with foreign universities and institutions and its alliance with UCC is one of its most enduring relationships. Projects have included an agreement from WIM to offer UCC's Law Office Assistant program as well as WIM's assistance in an international respiratory therapy symposium organized in collaboration with UCC.
Tan Wong's motto in life is, "Always strive to be one-in-a-millions, not one of a million," and her efforts on behalf of other organizations are also extremely worthy. She is active in the Malaysian Red Crescent Society, a sister organization of the Red Cross and was a YWCA World Executive committee member from 1979 to 1983 and finance chair from 1983 to 1987. She was elected a member of the Board of Trustees, Women's World Banking from 1984 to 1990 and was the first Malaysian appointed to the advisory council of the Global Fund for Women.
She has been appointed to a number of important councils and has been keynote speaker at conferences and forums worldwide. She is also the author of six books on finance, project proposals, accounting and matrilineal kinship systems.