Contact Us
Student Services, Thompson Rivers University
Old Main 1631, Student Services
Monday to Friday, 8:00am–4:00pm
250-828-5023 | studentservices@tru.ca
---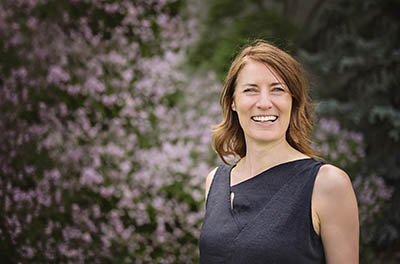 Since 2010, Christine has been a leader to the diverse team of professionals on campus that supports students' personal, academic, social and career development.

Christine completed a Bachelor of Arts in English Literature at the University of Ottawa, followed by a Certificate in Teaching English as a Second Language (CTESL) and a Masters of Arts in Applied Language Studies at Carleton University.

Her professional and personal passions coincide with one another. Christine loves to support students that don't traditionally have access to a post-secondary education, mentor young professionals and back initiatives that destigmatize mental illness. In her spare time, she's usually found in the bleachers cheering TRU's very own Wolfpack or her sons' various high school sports teams.
---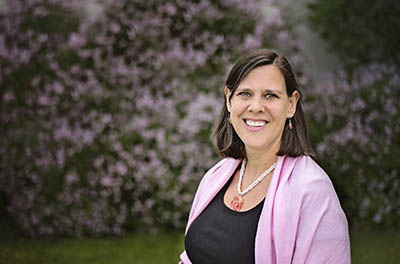 Sara has been with TRU since 2011 where she began as a Sessional Instructor in the ESAL Department. She then moved to Coordinator of the Writing Centre from 2012-2015 and Assistant Dean of Students in 2016.

Sara completed a Bachelor of Arts with a double major in Sociology and Geography in 1996 and a Bachelor of Education in 1998, both from UBC. She then completed her TESL from TRU in 2011 and returned to UBC for her Masters of Education.

In her spare time, Sara enjoys playing hockey, belly dancing, reading, travelling, spending time with her Dachshund, and even cleaning! Before TRU, Sara lived and worked in Dalian, China, at Dalian Maple Leaf International School for 12 years. Both of her children were born there, attending local schools up until when they left in 2010 to move back to Canada. She believes in student-centered, strengths-based, reflective learning in which every individual student is guided and nurtured. She also loves any project and getting things done!
---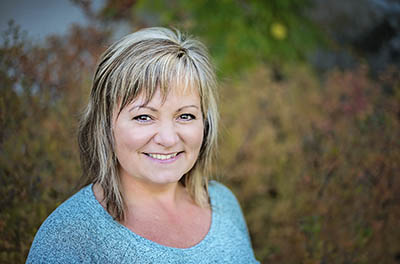 TRU hired Val as an auxiliary employee in 2001. The part-time temporary job quickly turned into a full-time position with the cashier's office in the Finance Department. She then moved on to Student Awards for a short term before returning to Finance in Accounts Payable and Payroll. In 2013 she joined the Student Services team.
Val graduated from the Cariboo College in 1990 with a Medical Office Assistant Certificate.
Val loves the challenges of this position; multi-tasking and triaging invigorates her mind and makes the day's fly—doing what she loves most, supporting the students, staff and faculty.
---
Judy began working at TRU as an auxiliary in March 2016. After working in Facilities, she went directly into ESAL/UPREP before moving to the Faculty of Science as Assistant to the Dean and then to Student Services.
Judy graduated from Fairview College in Alberta where she completed the Animal Health Technology program.

In her spare time, Judy enjoys water skiing, slo-pitch and golf in the summer. Throughout the winter, she enjoys snowmobiling, skiing, curling and hockey. She and her family moved to Kamloops from Edson, Alberta where they resided for 28 years. Judy and her family are involved with the Swim Club, with both of her girls competing at provincial and national levels. They are looking forward to all new challenges and adventures that may come their way.
---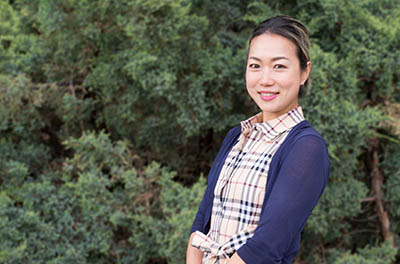 Jolie graduated from Sprott-Shaw in Vancouver where she completed the Hospitality Management Diploma program.
Before joining the Faculty of Student Development team in June 2018, Jolie started her TRU journey as a Faculty of Law auxiliary in February 2018.
Working on campus has provided great opportunities to meet interesting people, learn new things and improve various skills.
Jolie loves flower designing and also enjoys sharing her skill set for friends' special events. The most important thing in her life is the wellness of her family.
Jolie looks forward to the personal growth that will come from working at TRU!
---
After leaving the hustle & bustle of London, England in April, Nicola joined TRU in June 2018.
Before even learning to drive a car, Nicola took to the "wheel" of a plane at 16 and completed her Private Pilot License at the age of 18. She looks forward to taking to the skies over here and admiring this beautiful region from a great height.
Nicola enjoys dad jokes, the Westsyde petting zoo, cooking for friends & family, traveling and time spent outdoors (which includes wine tasting, camping, hiking and exploring the many lakes and trails on offer in BC.)
She has enjoyed learning about new cultures, meeting everyone around campus and settling into Kamloops life. Nicola looks forward to supporting TRU students, staff and faculty while growing in the role and learning new skills.
---
Brad Harasymchuk
Learning Strategist – Mentorship
Phone: 250-371-5996
Email: bharasymchuk@tru.ca
Brad started at TRU in 2016 and his position includes working with the peer mentoring groups around campus with a focus on training, recruitment and recognition. He also coordinates the Leadership in Environmental Sustainability Certificate, Global Competency Certificate and the Neil Russell Award.

Most recently, Brad completed his PhD at the University of Canterbury from Christchurch, New Zealand. He has also received his Bachelor of Science, Bachelor of Education and Masters of Education from the University of Saskatchewan.

In his spare time, Brad enjoys spending time with his family, hiking, canoeing, fly fishing, reading and golf. He is looking forward to working with the students and staff of Thompson Rivers University and further exploring British Columbia!
---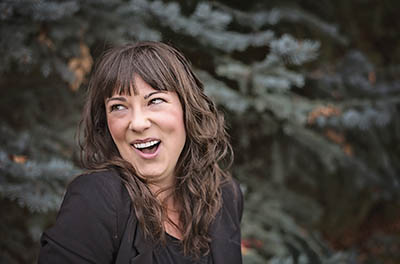 Before starting at TRU, Alicia was connected to the university as the Master of Ceremonies at TRU's Music in the Round in 2016, a performer in the AWT production The Best of Everything (2014) and presenter at various Open House sessions. Alicia also spent four seasons as a performer and marketing organizer for the theatrical Special Olympics Fundraiser that featured TRU theatre alumni and curren t students.

Alicia graduated from TRU in 2009 with a Bachelor of English Literature and Theatre Arts. Following graduation, she moved to New Zealand where she met her husband. They lived in Australia and travelled extensively before settling here in Kamloops.

Above most things in life, Alicia appreciates film, travel, laughter, good friends, CBC 2, the company of her dog and a well-made latte. Alicia most recently wrote and recorded a podcast for Secret City, Western Canada Theatre's yearly High Wire Festival, as well as was a finalist for the 2016 Whistler Writer's Festival comedy shorts competition. She is also the Events Chair and Social Media Coordinator for the Kamloops Film Festival, and when not performing, volunteering or blogging, she writes for Tourism Kamloops and Sun Peaks Independent News. She can also be heard as on-location personality for B-100 and CIFM.
---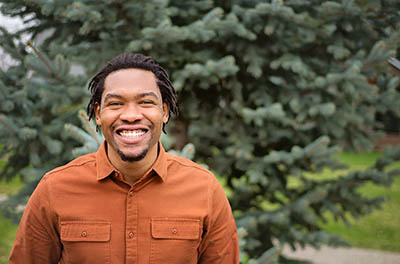 Vince received his Accounting degree from St. Johns River State College in Florida. The student-athlete has been an avid basketball player throughout his educational journey.

Also a TRU graduate, Vince not only earned his Bachelor of Business Administration degree, but he also received a Global Competency certification. Vince held a co-op position at TRU World as an International Marketing and Communications Coordinator. He was previously a Student Recruiter and Enrolment Representative in the Future Students Office.

Vince is an enthusiastic coach and mentor to youth athletes. He appreciates hot yoga, basketball, poetry and live music. He is currently learning how to play the guitar.

"I aspire to be a positive person and positive influence on students, colleagues and community. People are people; we are all human—no matter our job title, gender or education—growing through similar challenges and familiar life experiences. We can learn so much from each other with simply a positive outlook concerning our differences."
---
Meg has been with TRU since 2008. Meg's position coordinates all marketing, events and communication support for the Faculty of Student Development.
Her ambitious nature and passion for student success has been a driving force in her work life. In her spare time Meg enjoys biking, hiking, photography and hanging out with her family.
---
In this role, James plans, coordinates and delivers a range of communications and events for the departments in the Faculty of Student Development. Previously, he was Communications Specialist for the BC Innovation Council where he was hired following a co-op term. More recently, James worked here in Kamloops at ROI Media Works as a Digital Marketing Technologist.
James is a graduate of Simon Fraser University with a Bachelor of Arts in Communications. You may be familiar with James' name as he is also on the broadcast team of three sports for the Thompson Rivers University Wolfpack.