Food for U
Try the Dining Card
Say goodbye to instant noodles, cold pizza and Kraft Dinner — and hello to delicious, hearty, healthy meals on campus. The Dining Card will provide you with a simple and convenient way to eat on campus and is accepted at nine campus locations. » Learn More
---
Find food and drink
Location
Menu
Regular Hours
Changes in hours: Click on the links to the locations to see any changes in hours.
Bean Me Up
Science Building
Coffee, tea, pop, chocolate milk, energy drinks, muffins, scones, whole fruit, rice paper rolls, salads, wraps, confectionery, cookies
Mon - Thurs: 8 am - 2 pm
Friday: 8 am - 1 pm

ADJUSTED HOURS


Mon Nov 13 - Closed

The Den
CAC: Second floor
Angus beef burgers, beef dip, triple decker club, Diablo chicken wrap, Mediterranean wrap, chicken Caesar wrap, quesadilla, steak sandwich, poutine, fried perogies, fried pickles, chicken wings, spicy jalapeno ravioli, nachos
Mon - Fri: 11:30 am - 10 pm



ADJUSTED HOURS




Mon Nov 13 - Closed

International Café
International Building
Espresso, coffee, tea, pop, chocolate milk, energy drinks, muffins, cookies, scones, whole fruit, rice paper rolls, salads, wraps, confectionery, slushies
Mon - Thurs: 8:00 am - 2:30 pm
Friday: 8 am - 1 pm



ADJUSTED HOURS




Mon Nov 13 - Closed

Starbucks
Old Main: First floor
Espresso, coffee, breakfast sandwiches, paninis, muffins, scones, croissants, cookies, frappuccinos, iced drinks, tea
Mon – Thurs: 7:30 am – 8 pm
Friday: 7:30 am – 6:00 pm
Saturday: 10:30 am - 3:00 pm
Sunday: 11:00 am - 3:30 pm



ADJUSTED HOURS


Fri Nov 10 - 7:30 am - 5 pm
Sat Nov 11 - Closed
Sun Nov 12 - 11 am - 3:30 pm
Mon Nov 13 - Closed
Tim Hortons
House of Learning
Coffee, tea, pop, breakfast sandwiches, paninis, sandwiches, daily soup and chili, doughnuts, cookies, muffins, iced cappuccinos
Mon & Thurs: 7:30 am – 7 pm
Tues & Wed: 7:30 am - 8:00 pm
Friday: 7:30 am – 5:00 pm



ADJUSTED HOURS




Mon Nov 13 - Closed

Trades Café
Trades and Technology Building
Pop, chocolate milk, energy drinks, coffee, tea, confectionery, muffins, scones, cookies, whole fruit, Express grilled chicken wrap, pizza, hot dogs, smokies, vegetable and fruit cups
Mon – Thurs: 7:30 am – 1 pm
Friday: 7:30 am – 12:30 pm



ADJUSTED HOURS




Mon Nov 13 - Closed

University and Main Deli
Old Main: Second floor
Chicken shawarma or falafel wrap, weekly rotating entrees, fresh daily salad, paninis, vegetarian and vegan entrees, samosas, cakes and pies, confectionery, infused water, pop, chocolate milk, energy drinks
Mon - Thurs: 10 am - 5:30 pm
Friday: 10 am - 3:30 pm



ADJUSTED HOURS


Fri Nov 10 - 10 am - 3 pm
Mon Nov 13 - Closed
Upper Level Café
Old Main: Second floor
Pop, coffee, tea, chocolate milk, energy drinks, confectionery, muffins, scones, cookies, whole fruit, Express salads and wraps, fresh daily Bento sushi, Bento hot rice and noodle bowls
Mon - Thurs: 8 am - 3:30 pm
Friday: 8 am - 2:30 pm



ADJUSTED HOURS


Mon Nov 13 - Closed
Urban Market
CAC: Second floor
Oven grilled pizza, flatbread pizza, pasta, daily hot entrees, Chop N Top signature or customized salads or wraps, daily vegetarian or vegan entrees, gluten free pizza, pop, coffee, tea, chocolate milk, energy drinks, muffins, scones, whole fruit, daily soup, Express salads, cookies
Mon - Thurs: 10 am - 4 pm
Friday: 10 am - 2:30 pm



ADJUSTED HOURS


Fri Nov 10 - 10 am - 2 pm
Mon Nov 13 - Closed
Other food and drink options
Location
Menu
Hours
Common Grounds
CAC: Independent Centre
Organic coffee, baked goods, lunch to go
Mon – Thurs: 8 am – 9 pm
Friday: 8 am – 3:30 pm
Scratch Café
Culinary Arts Training Centre
Lunch and snacks
Tues – Fri: 10 am – 2:30 pm
---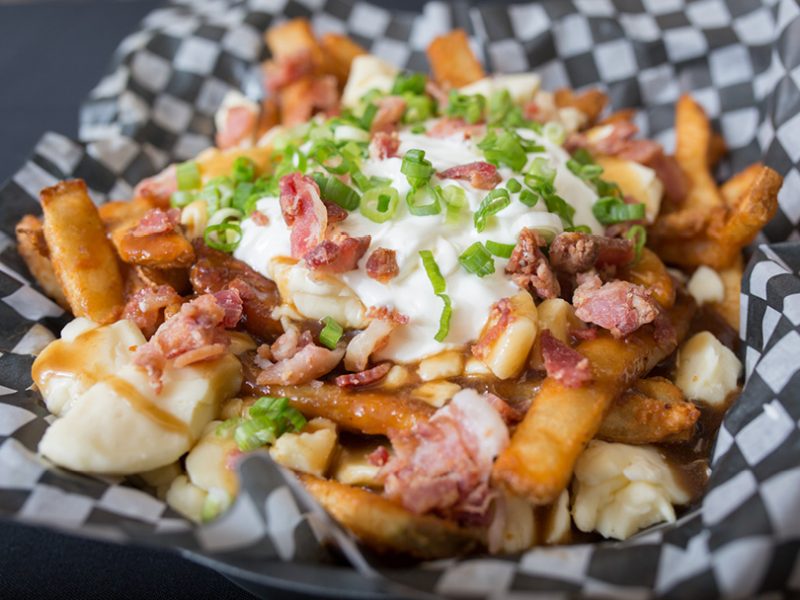 Looking for a great place to eat on campus? We recommend checking out The Den.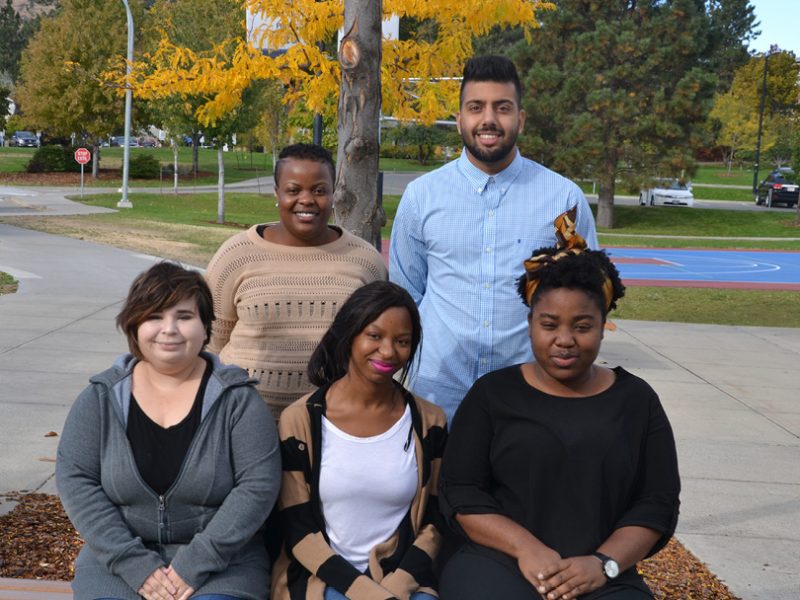 TRU Food Services would like to recognize and say thank you to all our amazing staff for their hard work in serving the TRU community.
---
Tell us what you think
TRU Food Services strives to work collaboratively with the campus community, seeking constructive feedback as the best way to move forward in achieving the university's goals. It is always looking to improve services to better meet the needs of campus.
Contact by Email
---