On Campus Housing
Living on campus means being minutes away from your classes, enjoying easy access to campus and nearby city recreational facilities and belonging to a great, active community of other students from Canada and around the world. Do keep in mind that an application for campus housing is separate from an application to a TRU program.
First-year students can receive guaranteed residence space
If you currently live outside of Kamloops and are attending TRU for the first time in a degree or diploma program of at least two years, you can live on campus in either the Tower or McGill housing — but be sure to apply by March 1. After that date, applications are accepted on a first-come, first-served basis. Applications open for the Fall semester on February 1, and for the Winter semester on October 1.
---
TRU Residence: The Tower
Home to 570 students, our modern, 11-storey student residence has some of the best views in the city. Each private bedroom includes a desk, chair, double bed, phone, TV and lamp. Floors are co-ed, but individual units are either all female or all male. Choose either a two- or four-bedroom suite.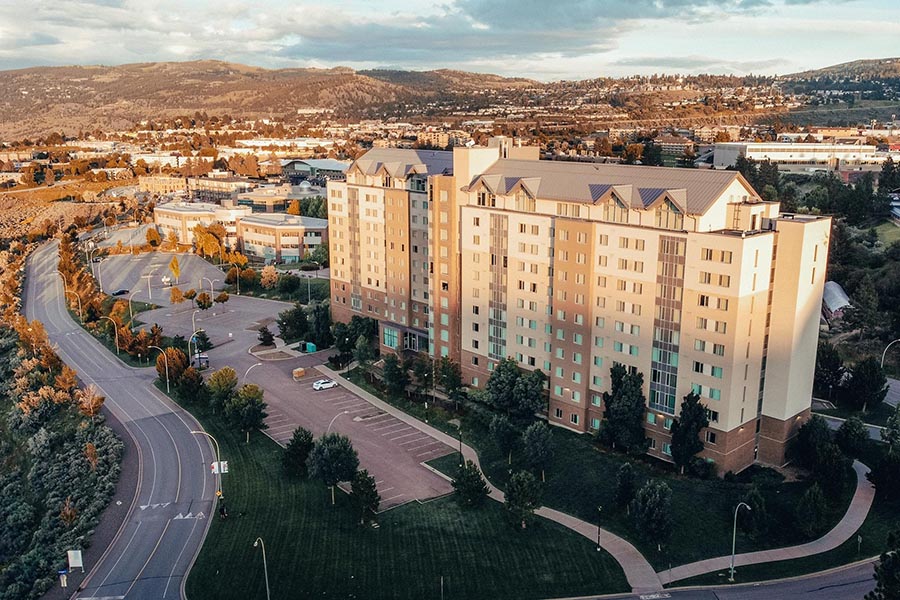 The Tower includes:
High-speed internet, local phone calling and cable TV
24-hour front desk reception
Security card access
Regular, planned social activities
Common lounges and larger kitchen areas on alternate floors
Lobby, patio, games room and large common area on first floor
24-hour fitness area
Storage and laundry facilities
Apply online for The Tower
Phone: 250-852-6296
Email: info@trurez.ca
---
McGill Housing
There are 300 self-contained rooms in housing units within three buildings on campus. Each unit contains a kitchenette, common area and shared washroom. All residents have access to a central building with study and recreation space. Each housing unit is assigned to four males or four females.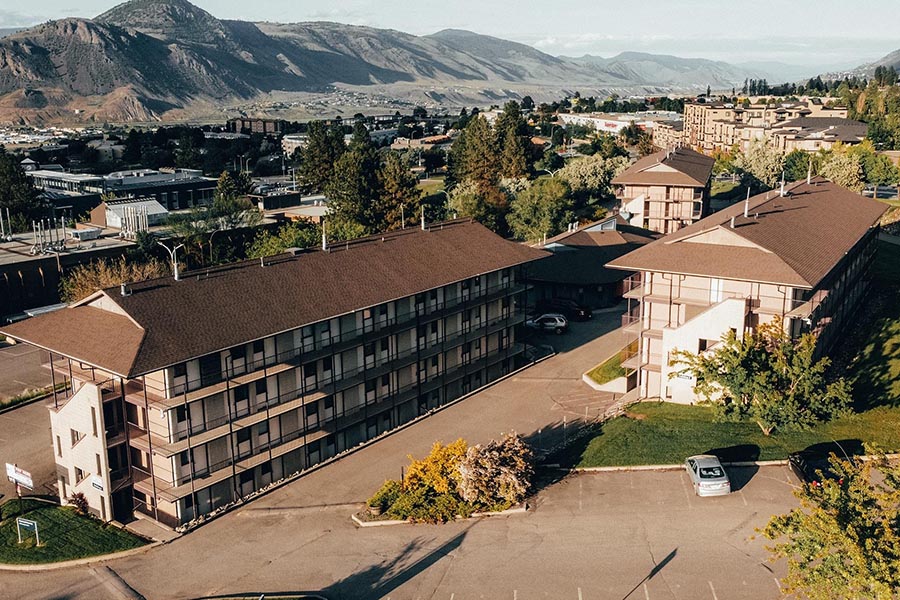 McGill Housing units include:
Rooms with private outside entrances, some with city views
A bed, desk, sink, kitchen with microwave, double burner element, and fridge in each room
A central building with card-operated laundry, bike storage, mail, big-screen TV, barbecue deck, pool tables, free wireless internet, and a study area
Regular, planned social activities
Fees include utilities (heat, hot water, electricity)
On-site management and 24-hour security
Easy access to shopping two blocks away
Apply online for McGill Housing
Phone: 250-852-6330
Email: mcgillhousing@trurez.ca