Ambassadors
The Orientation and Transition team, comprised of professional and student staff, creates a warm, welcoming and academically supportive community for over 3,000 new-to-TRU students every year. Three ambassadors support the development of the Orientation and Transition peer program and provide mentorship to students in these roles. Ambassadors lead training for volunteers and host information events throughout the semester.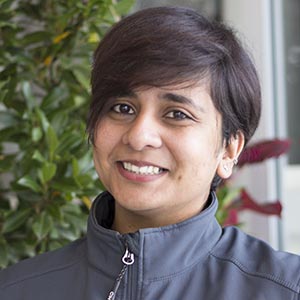 Tarika Shastry
Program of study: Post-baccalaureate in Human Resource Management
Advice for a new-to-TRU student: Say yes to everything! There are so many new experiences at TRU that help you grow.
Interesting/unique fact about me: Growing up, I was friends with a cannibal!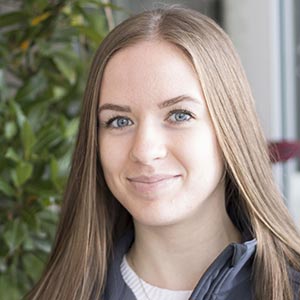 Breanne McAmmond
Program of study: Bachelor of Science (Hons), majoring in general biology
Advice for a new-to-TRU student: Get involved as much as you can! Join a club, look into doing research, or apply for various leadership positions around campus — being an active member in the TRU community is a great way to boost your resumé, meet new people, and have fun.
Interesting/unique fact about me: I've been skiing since I was 16 months old! I'm one of the few people who look forward to big snow dumps, and when I'm not on campus, you can probably find me on the slopes at Sun Peaks.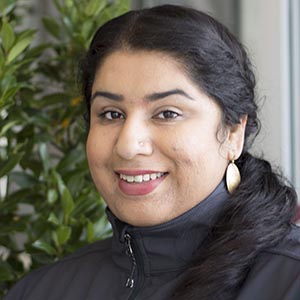 Stephanie Tate
Program of study: Bachelor of Arts, major in PR and communication
Advice for a new-to-TRU student: Take advantage of free seminars and workshops. Take a moment to step into the wellness centre and just take in the positive energy that Chelsea and her team provide. Try out the writing centre — they offer great support to students.
Interesting/unique fact about me: I have a gallery wall at home of all my paintings from 4Cats Studio
News and accomplishments
The Study Skills Café is hosted by these three wonderful ambassadors. Learn how to improve your time management, note taking, test taking, citations and stress management. » Dates and registration online
The ambassador team is at it again! These great leaders have expanded the TRU Student Life Outreach to TRU's Science building — sharing resources and candy with their peers. Look for them on campus. » TRU Student Life on Facebook
Are you interested in becoming an ambassador?
Applications will be released this March . . .