Theatre Arts Faculty
Robin Nichol
Program Coordinator
Robin has worked professionally as a stage-manager, lighting designer, dramaturge, actor, director and playwright. She received her BFA in theatre from UVic and her MFA in directing from UBC and has been a faculty member in the theatre program at TRU since 2004.
In 1994 she, along with five other actors who had all recently become mothers, created a show about motherhood called Mom's the Word, which has been produced in 11 other countries, translated into five other languages, is still touring and has played to over two million people across Canada and internationally. It was followed in 2005 by Mom's the Word 2: Unhinged, which also toured internationally and in 2009 by Mom's the Word: Remixed, which is currently touring in Canada.
---
Wesley Eccleston
Wesley performed in New York and Europe before studying theatre at TRU. He co-founded 3 Men of Sin Theatre Productions in 1997 yielding over 30 productions, and concluded post-graduate studies at the University of Alberta in 2001. He served as Artist in Residence for the BC Arts Smarts program, and actively engages with regional and provincial arts organizations, notably with Western Canada Theatre, TheatreBC, Kamloops Symphony Orchestra and The BC Living Arts Society.
Wesley presently instructs several acting courses, lectures theatre history, and seasonally directs a production for the TRU Actors Workshop Theatre. Memorable productions include The Shadow Box (AWT), Newhouse (3MOS), Little Shop of Horrors (WCT), After the Fall (AWT), September Songs (BCLA), and Curse of the Starving Class (AWT).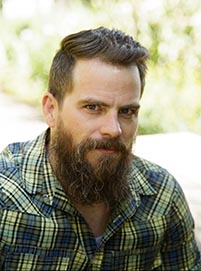 ---
Heidi Verwey
Heidi started as an actor in Toronto, working for such companies as Canadian Stage (Twelfth Night), Golden Horseshoe Players (Peacemaker, Belonging) and Tarragon Theatre (Androgyne). Most recently she starred in the premiere production of Trina Davies' Romeo/Romiette for Edmonton's NeWorks Festival and in The Vagina Monologues at the Jubilee Auditorium.
She directed The Mystery of Edwin Drood (CAT), The Secret Garden (Treehouse), You're a Good Man, Charlie Brown and The Melville Boys (All Terrain). She has been a founding member of two theatre companies including The Emerson Collective in Toronto.
At the U of A's Studio Theatre she collaborated on The Shunning, Rosencrantz and Guildenstern are Dead, and Largo Desolato in pursuit of her MFA in Theatre Voice Pedagogy. She has worked as a vocal coach for The Citadel's Young Company (Unity 1918) and the Edmonton Fringe (Picasso at the Lapine Agile), and coaches private clients including politicians, teachers, stand up comics, clergy people and musicians.
Heidi specializes in voice, speech and public speaking. Here at TRU's Actor's Workshop Theatre she has directed Unity (1918), Antigone, A Midsummer Night's Dream and The Good Soul of Szechuan.
---
Leon Schwesinger
Leon has worked professionally as a designer, scenic carpenter and technician. He received his BFA in Drama and his MFA in Technical Theatre and Design from the University of Calgary. He is active in the maker movement and specializes in new technical and design technology.
Selected design credits include Karl Nimeni is Not Dead I Killed Karl Nimeni (Dancing Monkey Laboratories), Concord Floral (Theatre Junction), Ludwig and Lohengrin (Third Street Theatre) and Fugly (The Janes).