Arts Menu
Theatre Arts Faculty
Robin Nichol
Program Coordinator
Robin has worked professionally as a stage-manager, lighting designer, dramaturge, actor, director and playwright and has worked for companies across Canada. She received her BFA in theatre from UVic and her MFA in directing from UBC and has been a faculty member in the theatre program at TRU since 2004. In 1995 She, along with 5 other actors in Vancouver who had all recently become mothers, created a show about motherhood called Mom's the Word which has been produced in over a dozen other countries, translated into as many other languages, is still touring and has played to over 2 million people across Canada and internationally. It was followed in 2005 by Mom's the Word 2: Unhinged and in 2009 by Mom's the Word: Remixed, and 2016 by Mom's the Word: Nest Half Empty which has played in Vancouver, Victoria, Saskatoon, Winnipeg, and Kamloops.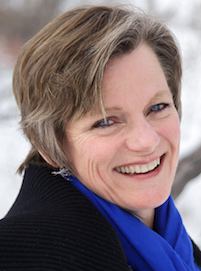 ---
Wesley Eccleston
Wesley performed in New York and Europe before studying theatre at TRU. He co-founded 3 Men of Sin Theatre Productions in 1997 yielding over 30 productions, and concluded post-graduate studies at the University of Alberta in 2001. He served as Artist in Residence for the BC Arts Smarts program, and actively engages with regional and provincial arts organizations, notably with Western Canada Theatre, TheatreBC, Kamloops Symphony Orchestra and The BC Living Arts Society.
Wesley presently instructs several acting courses, lectures theatre history, and seasonally directs a production for the TRU Actors Workshop Theatre. Memorable productions include The Shadow Box (AWT), Newhouse (3MOS), Little Shop of Horrors (WCT), After the Fall (AWT), September Songs (BCLA), and Curse of the Starving Class (AWT).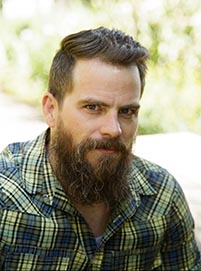 ---
Catriona Leger
Catriona has worked across Canada as a professional actor, director, movement coach, producer and creator for over twenty years. She has also served as Artistic Director of a Company of Fools - Ottawa's original professional Shakespeare company; is co-founder and associate producer of subDevision - a celebration of site-specific devised theatre; is former co-Artistic Director of Skeleton Key Theatre, and has served on various arts juries and boards.
Catriona holds an MFA in Directing and BFA in Acting (UBC) and is graduate of École Philippe Gaulier (Paris, France). She is a recipient of the JBC Watkins Award for Theatre from the Canada Council for the Arts, and the Sydney J. Risk Award for Directing. Her work has garnered attention from the Jessie Richardson Awards, Prix Rideau Awards, Capital Critics Circle Awards, and Broadway World Awards. She has taught in the theatre departments of the University of British Columbia (Vancouver Campus), University of Ottawa, St. Lawrence College, and Algonquin College, and is delighted to now be a part of the TRU faculty.
---
Leon Schwesinger
Leon has worked professionally as a designer, scenic carpenter and technician. He received his BFA in Drama and his MFA in Technical Theatre and Design from the University of Calgary. He is active in the maker movement and specializes in new technical and design technology.
Selected design credits include Karl Nimeni is Not Dead I Killed Karl Nimeni (Dancing Monkey Laboratories), Concord Floral (Theatre Junction), Ludwig and Lohengrin (Third Street Theatre) and Fugly (The Janes).