Commencement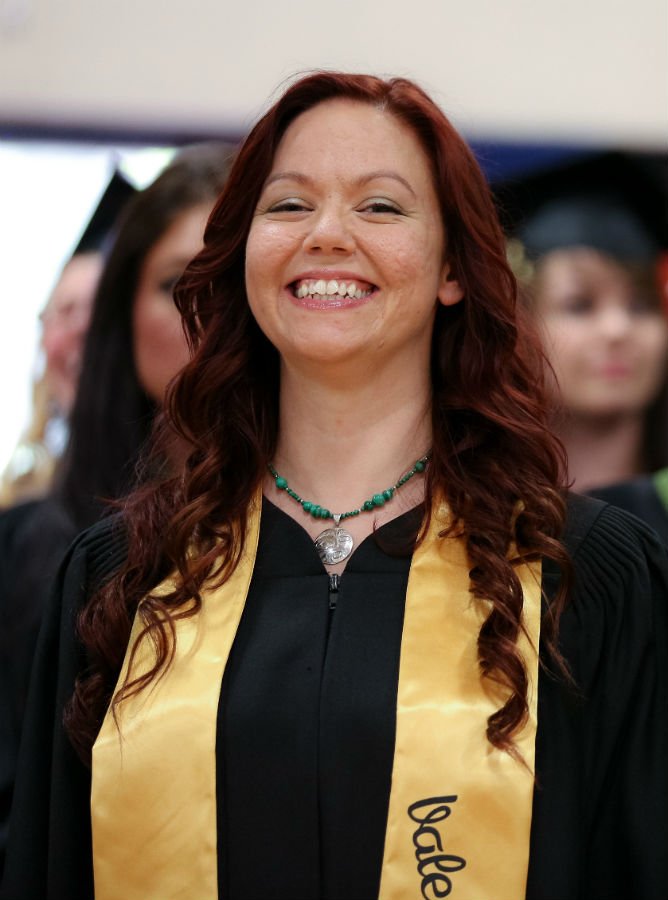 2018 Annual Commencement Ceremony
Friday, May 25, 2018 at 2:30 pm
TRU Auditorium - Thompson Rivers University, Williams Lake Campus
1250 Western Avenue, Williams Lake, BC
TRU Williams Lake holds a Commencement ceremony in May of each year, and students who have completed all requirements for completion in their program of study are eligible to participate in the ceremony.
Students who have outstanding fees or fines will not be eligible to attend or receive their credential and should contact the Admissions office.
Application for Graduation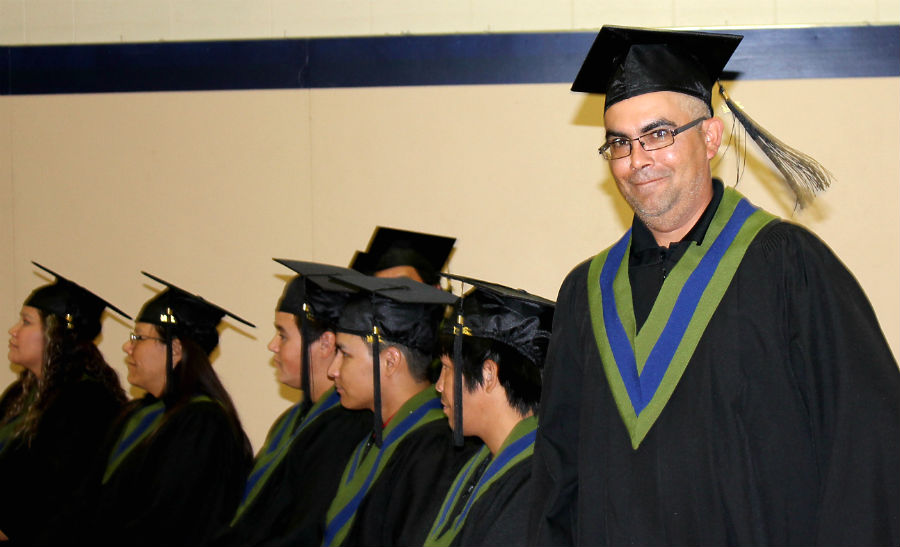 Students must both apply for graduation and register their attendance at Commencement by completing and submitting the appropriate forms. See the Important Notice to Students About Graduation for detailed instructions on how to apply to graduate.
Once students apply for graduation and to attend Commencement, students should check myTRU to see if their graduation has been approved.
Please Note: To RSVP for Williams Lake Commencement, check the RSVP box for the TRU Summer Convocation on your myTRU account.
Steps for applying to graduate
First, ensure your information is correct
View your person and program information in myTRU to ensure it is correct before you submit your application to graduate.
Name changes: You must provide the Admissions Office with official documentation showing a name change.
Address changes: You can update your address through your myTRU account.
Program changes: contact your program advisor.
How to make your application
Log in to myTRU
Click the Student Resources tab
View the My Academic Record (on the left side of page)
Select Apply to Graduate
Follow the directions
Checking the status of your application
Once you have applied, you may check back later and view the status of your appication. Follw the steps above, but select View Application to Graduate. It can take up to six weeks for decisions to be posted.
Please Note: You must apply to graduate to receive your credential, but the application does not have to be approved prior to participating in Commencement. You can still participate, you will just receive your official credential at a later date.
Graduating from your program depends on a number of items
All coursework is completed by the end of your term
All frees owing (finance, library, parking, etc.) are paid in full
All term marks are input into the student record system
Your program coordinator has approved your program completion
Registering for Commencement
Log in to myTRU
Click on the Student Resources tab
View My Academic Record (on the left side of the page)
Select Apply to Graduate
Check box within the form to RSVP for Convocation (click this box even if you do not intend to participate in the Kamloops Convocation Ceremony. Your RSVP will be forwarded to Williams Lake)