Carpenter, Residential Construction Foundations Certificate (Level 1 and 2)
PLEASE NOTE: Due to COVID-19, this program may be offered off-campus through alternate delivery (virtual/online). For updates, please visit tru.ca/covid-19.
A high demand job building capacity and communities.
A chronic shortage of skilled trades workers in the construction and renovation industry means certified carpenters in Canada are highly employable.
Carpentry is a versatile career. As a carpenter you will construct, repair and install building frameworks and structures made from wood and other materials. Whether self-employed or working for a construction company, contractor or maintenance department, carpenters work on small to large residential, commercial and industrial projects using different techniques andutilizing a variety of materials and tools.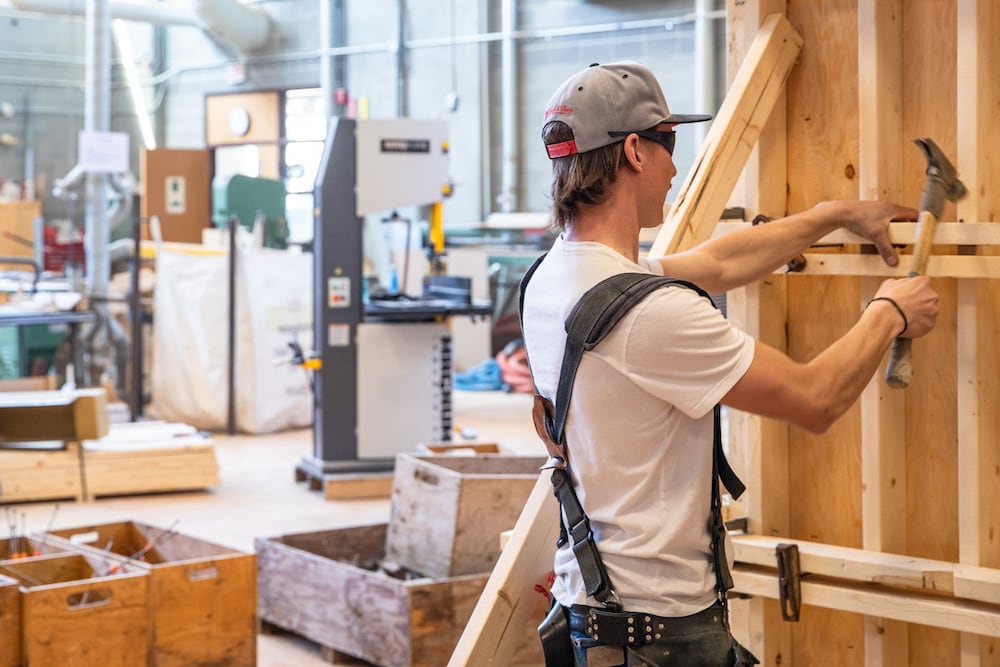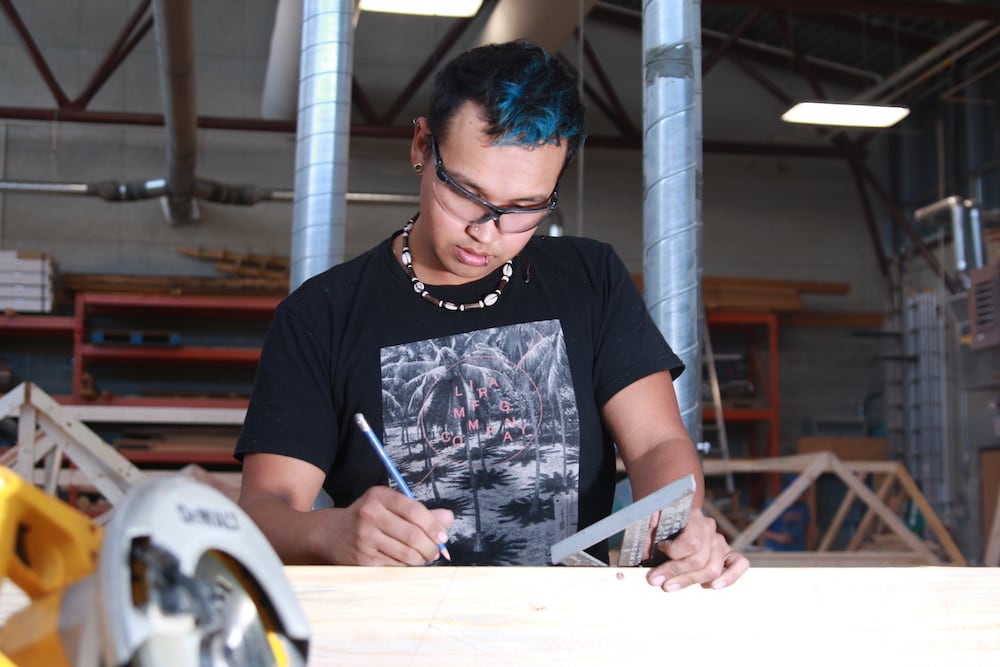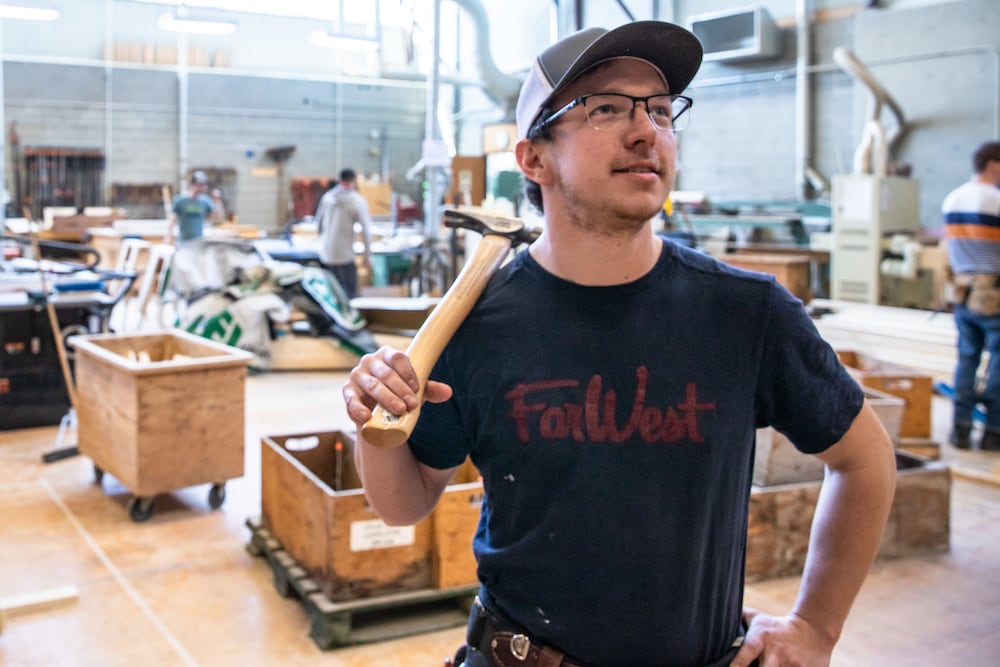 Building your future
If you like hands-on work requiring creativity, focus and high energy, our Foundation program provides you a great introduction into the carpentry trade. About 70 % of your time will be spent building and doing carpentry work. Gain the carpentry skills and knowledge you need to safely and efficiently begin working in the field and prepare for apprenticeship.
We offer the only carpentry program in BC that allows you to complete carpentry level 1 and 2 apprenticeship technical training in just 30 weeks.
What you'll learn
Learn to use hand tools, power tools and other specialty equipment used by carpenters.
Gain familiarity working with carpentry building materials like lumber, panel products, concrete, roofing, fasteners and hardware.
Learn to build numerous projects including stairs, concrete forms and framing for floors, walls and roofs.
What makes our program unique
Hands-on training experience.
Level 1 and 2 apprenticeship technical training in just 30 weeks.
Learn from experienced Red Seal instructors in the classroom and on the job site.
Benefit from industry connections and networking.
What you'll graduate with
TRU Carpentry Foundation Certificate (Level 1) (24 weeks). Credit towards first year apprenticeship technical training.
Residential Construction Foundation Certificate (Carpentry Level 1 and 2) (30 weeks). Credits toward Level 1 and 2 apprenticeship technical training.
450 work-based hours towards Red Seal Certification.
Program requirements
Canadian citizen or landed immigrant status.
Must be in good physical health.
Grade 12 graduation or equivalent.
Placement on the Entry Assessment Test for English at a 0500 level and Math at an 0500 level.
You will need to supply personal hardhats, gloves and boots
Please note: You must not currently be apprenticing in the carpentry field. This program prepares students for entry into apprenticeship.
Program Fees
Working towards a high demand career
After you graduate from our Foundations program you will be able to enter into Apprenticeship.
Apprenticeship. Your path the Red Seal Certification.
You may also be able to use your Carpenter, Residential Construction Foundations Certificate as credit towards level 1 and 2 apprenticeship technical training. The experience, knowledge and skills you gain through the Foundations program will help you stand out to employer sponsors and begin your ideal apprenticeship.