Mission Fulfilment
TRU is a comprehensive, learner-centred, environmentally responsible institution that serves its regional, national and international learners and their communities through high quality and flexible education, training, research and scholarship.
Core themes
The threshold of mission fulfilment is defined in terms of the four core themes derived from TRU's mission statement and strategic priorities:
Intercultural Understanding
Research
Student success
Sustainability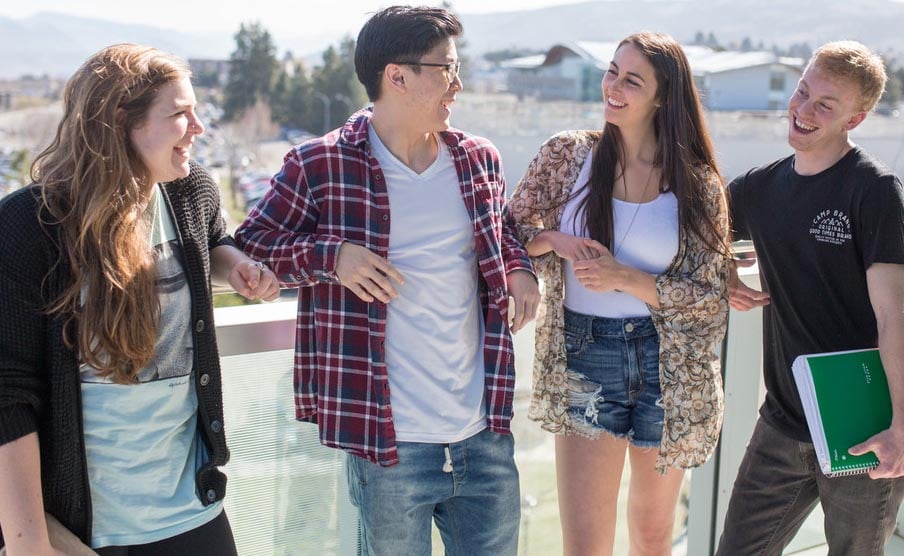 Definition of mission fulfilment
TRU has defined mission fulfilment to be achieved when 70 percent of the indicators related to the outcomes for each core theme are "achieved" or "minimally achieved."
The mission fulfilment framework is based on setting objectives, outcomes, indicators and mission fulfilment threshold ranges.
Each indicator has three mission fulfilment threshold ranges:
Achieved 58%
The indicator has increased/decreased by a fixed percentage or value in line with the expectation of mission fulfilment.
Minimally achieved 10.5%
The percentage or value of the indicator is holding at, or close to the current level.
Not achieved 31.5%
The indicator value has decreased/increased by a fixed percentage or value.
Evaluation and planning for improvement
A review of the core themes in relation to mission fulfilment is conducted annually. Core theme teams prepare a workbook which identifies, in light of the values of the indicators and the definition of mission fulfilment, how successful TRU was in fulfilling its mission for that core theme. The annual assessment takes place during the spring and summer, culminating in an Institutional Mission Fulfilment Report that is shared through TRU's governance structure and posted publicly to the mission fulfilment website.
The review involves three components:
Analysis of the data for each outcome.
Assessment of each indicator in light of the Mission Fulfilment threshold.
Planning of services and programs related to the core theme for the following year.
The following standing committees of Senate are responsible for reporting annually on mission fulfilment: