Mission Fulfilment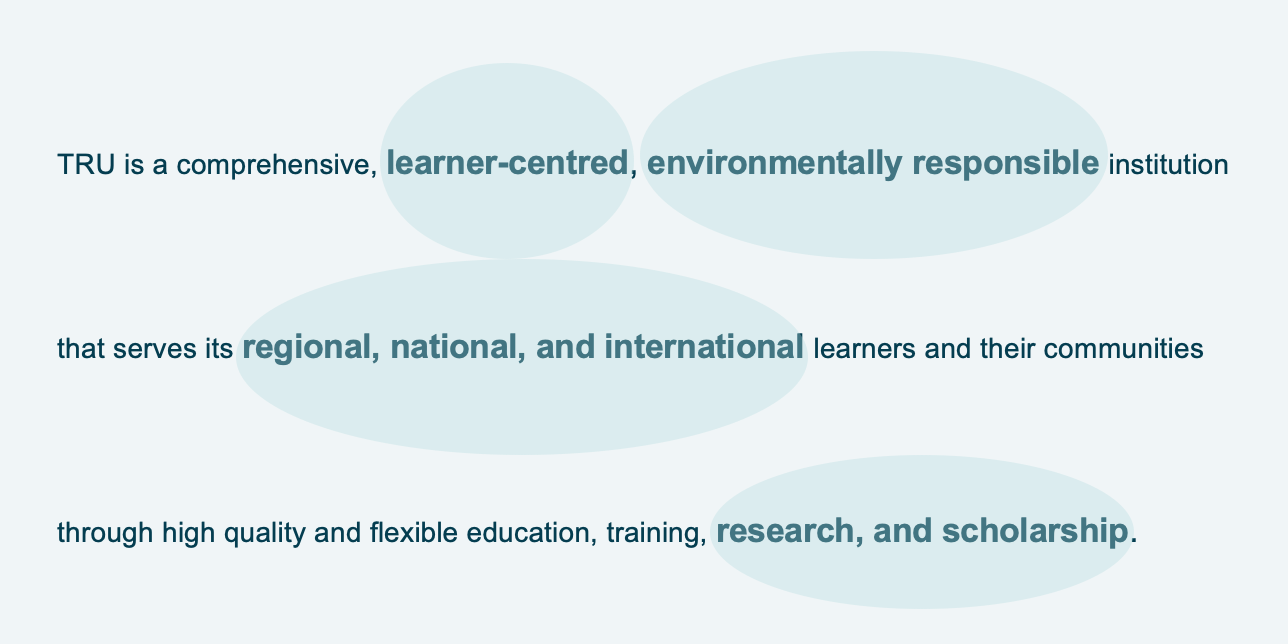 Mission Fulfilment Planning and Priorities
Mission fulfilment is defined in terms of TRU's four core themes:
Student success
Sustainability
Intercultural Understanding
Research
TRU takes an integrated approach to strategic planning by building upon planning practices that take place across the institution and aligning them with the core theme objectives.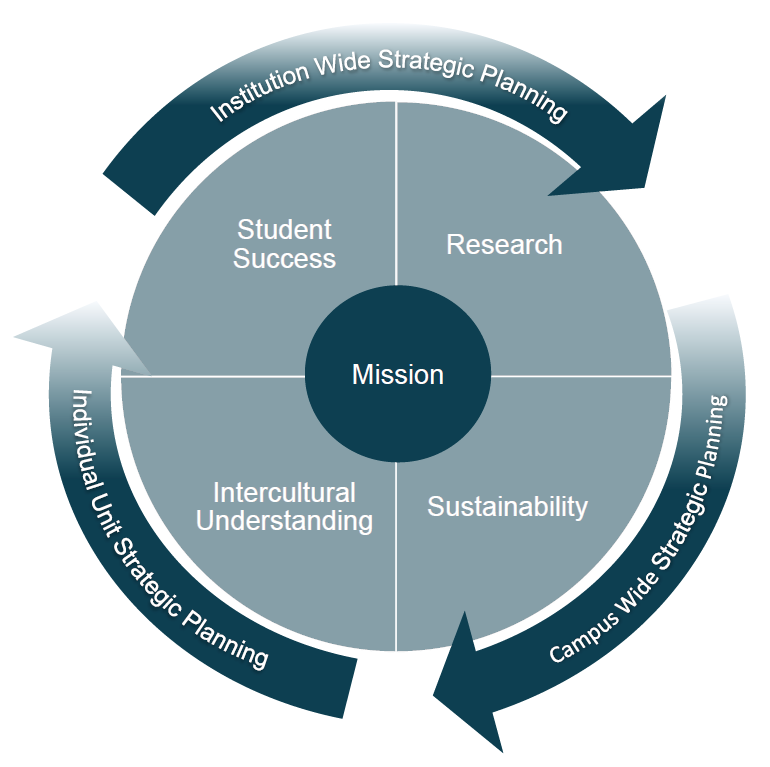 Evaluation and Planning for Improvement
A review of the core themes in relation to mission fulfilment is conducted annually. The review involves three components:
Analysis of the data collected for each outcome.
Assessment of the indicators in light of their mission fulfilment thresholds.
Planning of services and programs related to the core theme for the following year.
The process is described in Annual Core Theme Mission Fulfilment Evaluation and Planning.
The following standing committees of Senate are responsible for reporting annually on mission fulfilment:
Intercultural Understanding Subcommittee of SIAC and FNAAC
Read the 2018 Annual Reports
Mission Fulfilment Overview 2018
Mission Fulfilment Report 2018