Visiting Student Program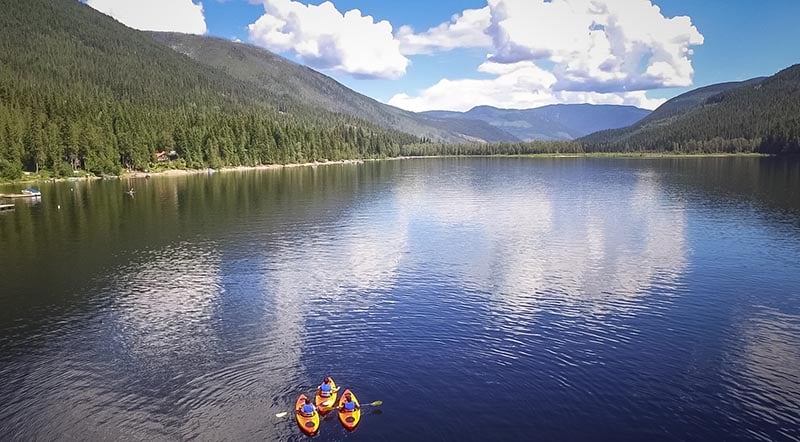 Program date: August 31 - December 9, 2022 *Exam period to follow
Program fee: $5,800
For more information please contact globaltraining@tru.ca
Visiting Student Program flyer
TRU will provide you with a study abroad opportunity in Canada. All courses are counted towards university credits at your home institution, based on the agreement between TRU and the partner institution. You receive a certificate of completion at TRU, and academic electives completed are eligible to receive credits from TRU.
Duration
One semester
Admission requirements
Complete at least two semesters at a partner institution, with a GPA of 2.67 (70%) or higher.
Meet English language requirements and course prerequisite for TRU elective.
TOEFL (iBT 61), or IELTS (5.0), or a letter from a partner institution confirming your ability to take selected courses at TRU.
Additional information
A minimum of 10 students is required for this program.
If a partner institution sends a group of 15 visiting students to TRU per semester, TRU will accept one instructor from the partner institution to participate in the program. TRU will pay the expenses of international travel, meals and accommodations for that instructor.
Various accommodation options available at reasonable rates.
Program Structure
INTERCULTURAL COMMUNICATIONS
This course is designed to equip you with the skills you need to communicate effectively with business associates from around the world. After exploring different elements of culture and communication, you will learn practical techniques for reducing communication barriers and eliminating misunderstandings. Upon completion, you will have a much deeper appreciation of similarities and differences that exist among a range of cultures.
LEADERSHIP SKILLS
In this course you will explore different leadership styles, understand the fundamentals of team-based organizations, consider motivational strategies, experiment with group dynamics, and participate in problem-solving. This is a hands-on course where you will have many opportunities to learn by doing. Activities include self-assessment, reflection, role-plays, and team-building tasks.
GLOBAL EMPLOYMENT SKILLS
We have designed this innovative course to reflect current research that shows that broad skills, including critical thinking, creativity, the ability to locate and evaluate information, the ability to work successfully in teams, and problem-solving are crucial for career success. Working through a series of project-based tasks, students will have an opportunity to develop and expand their proficiency in these areas. In addition, students will prepare resumés and practise job interview skills, while developing a greater awareness of career opportunities and challenges and building confidence.
LANGUAGE STUDIES
To maximize opportunities for academic success and ease the transition to Canada, English language classes will be provided for the first eight weeks of this program. Though emphasis will be on speaking and listening skills, you will also be able to develop and expand your reading, writing, grammar, and vocabulary skills.
TRU ACADEMIC OR ESL ELECTIVE
Select a course from our ESL elective offerings or our extensive selection of academic courses. Prerequisites must be met for enrolment in academic courses.