Housing
Choose from homestay, dormitory, student apartment housing or a near-campus student housing community.
Homestay
The homestay program allows students to live with Canadian families, thus being exposed to, and participating in Canadian culture and customs. We consider the best way to enhance English language study is through after school practice with the host family. A host family typically plays an important role in helping the student adjust to Canadian life. As much as possible, the student is included in the family unit.
TRU has a well-established network of experienced host families. TRU staff have personally inspected each home and have interviewed the family to ensure quality homestays. TRU has offered this program for over twelve years.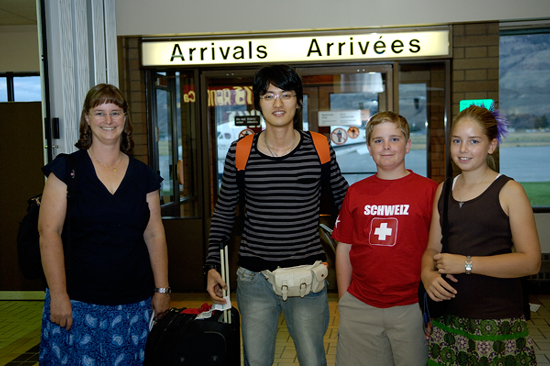 Homestay is an ideal way to learn about Canadian culture and practice English. We place only one international student with each homestay family. The family provides a private, furnished bedroom and all meals (i.e., three meals each day plus snacks). Students can usually expect to travel about 20-30 minutes between their homestay and the TRU campus.
Please contact one of TRU's International Student Advisors with any questions about our homestay program. Or, for more information on homestay, please see TRU's Homestay Information booklet. If you are a student and would like to apply for homestay accommodation, please complete the Homestay Application Form.
Living On and Off Campus
Learn about on campus and off campus housing options. Our beautiful Kamloops campus offers a one-of-a-kind university community in the heart of the city, a place to live, work, learn, and play.