Pre-Arrival
Information for Students in an Adventure Studies Program
Information for students registered in the Adventure Sport Certificate, Adventure Management Diploma, Adventure Guide Diploma or a Post Bacc in Adventure.
iCent App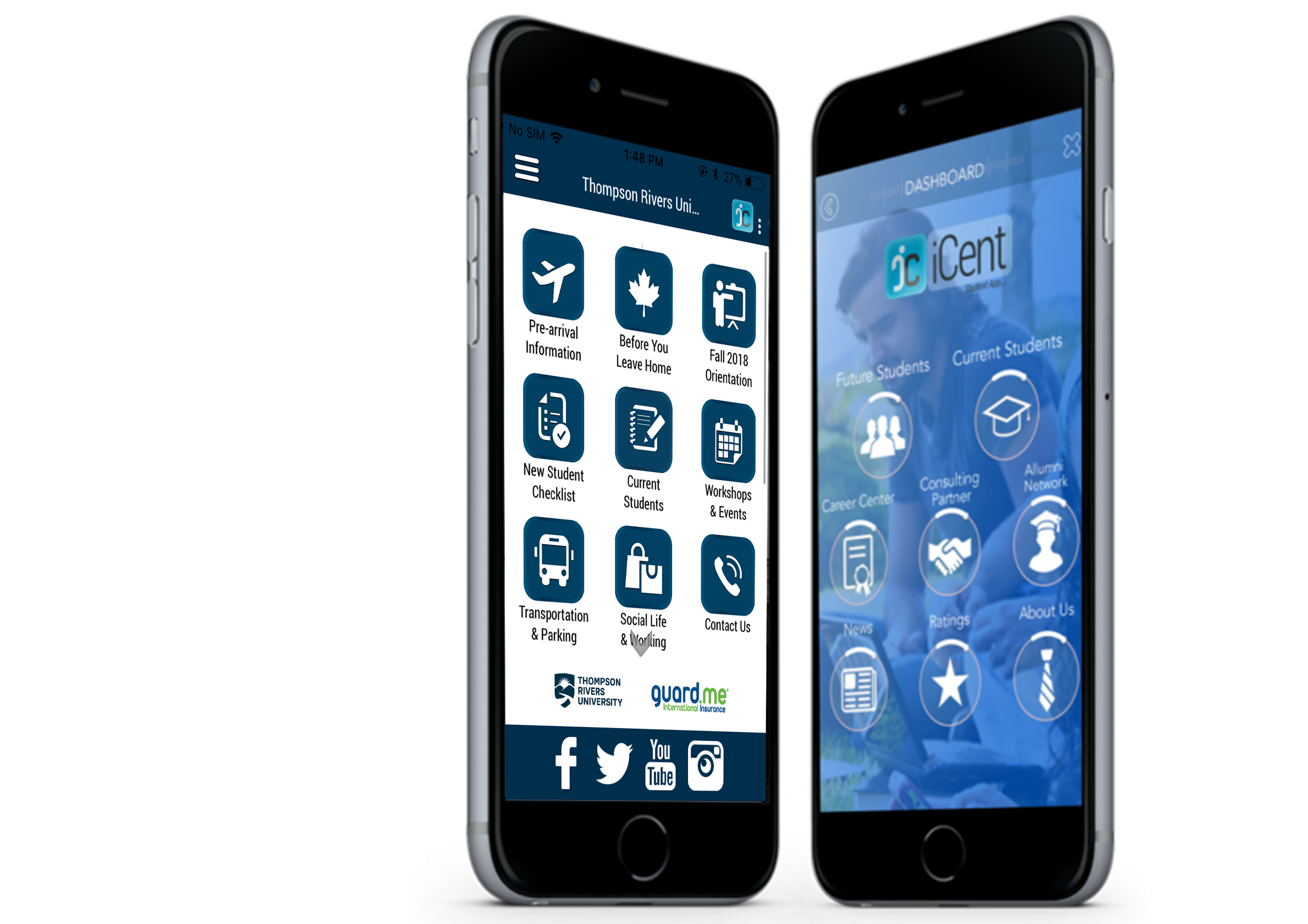 Download the iCent App to help you to navigate your TRU adventure!
iCent is a mobile app for international students on iPhone and Android that is free to download and use. iCent is used all over Canada by many colleges and universities. It offers quick and easy access to checklists, maps, push notifications, social information and event guides that will help make students' academic and social lives in Canada easier. iCent is fantastic for helping prepare students from the moment they are accepted into TRU throughout their school year with pre-arrival, orientation information, checklists, contact information, news, events, workshops and so much more! Looking for directions to the closest bank, grocery store or restaurant or what your health insurance covers? Help is just a touch away with the iCent app. If you're an international student at TRU this app is perfect for you!
Download it on the App Store or get it on Google Play now. Just click on the buttons below.
Download from the iTunes and Google Play stores.