Mandatory Orientation for New International Students
Summer Orientation had been cancelled due to COVID-19 outbreak. If you are already in Canada, please let us know and we will conduct an online one-on-one orientation session at your convenience.
Next steps for new students:
If you have received a final letter of acceptance for the summer semester, you will be automatically deferred to Fall 2020, and will receive a new letter from TRU's international admissions team.
If you have received a Conditional Letter of Acceptance for the Summer Semester and you would like to defer to Fall 2020, please complete this form.
If you are already in Canada, please contact your International Student Advisor at isa@tru.ca to discuss your options.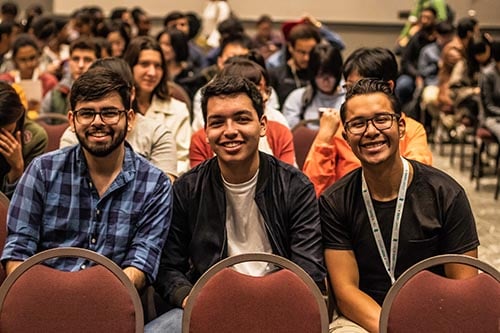 Please check back for Fall semester dates.
We recommend you arrive in Kamloops at least two or three days before Orientation so you can settle in, get over jet lag and attend the Welcome and Registration Centre.
New International Student Orientation schedule can be viewed here. If you see the previous semester's information, come back closer to your start date as new information will be continually added.