Facility Security
Although it is an uncommon occurrence, water systems are susceptible to tampering, vandalism, and theft and the consequences can be severe. There are some steps you can take to make your water system more secure:
Routinely inspect the facilities.
Limit access to operating staff, approved contractors, and other authorized persons.
Keep track of everyone who has access or keys to the facility.
The general public should be prevented from entering your facility, because they might be injured. Security features can also help to keep wildlife away from your system.
Because water facilities are usually located in remote locations, routine inspections are important in order to detect any unauthorized entry. If you suspect that the system has been tampered with, advise the appropriate authorities (health officials and law enforcement) and refer to your Emergency Response Plan.
Appropriate security features can include:
locking hardware for all system components: doors, fences, access hatches, fixed ladders, and manholes
electronic monitoring
signage
lighting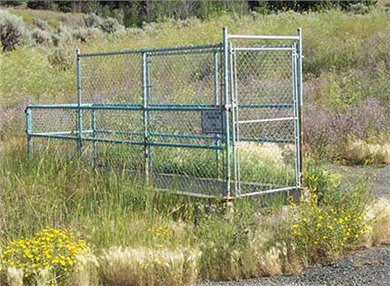 Typical Fencing Off of Facility Access Points