Documentation
As an owner or operator of a small water system, you will receive documents such as operation and maintenance manuals for the equipment you have in your system. You will also create your own documents; for example, drawings, operation logs, and records. A well-organized work space will make record keeping easier.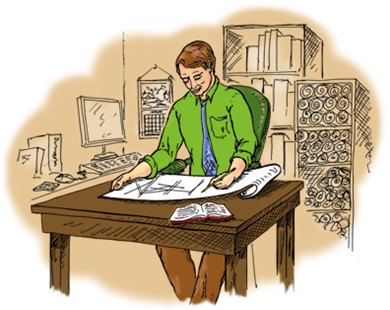 A Well-organized Workspace
Operation and Maintenance ( O&M) Manuals
Most systems have O&M manuals that provide information about the equipment, its operating and maintenance requirements, and schedules for preventive maintenance. The manual will have warranty information and will specify equipment replacement parts and where to obtain them.
If your system doesn't have an O&M manual, then consider preparing your own. Do an inventory of your equipment; you'll need brand names, as well as model and serial numbers for each component. You can get the technical information you need through your equipment supplier or manufacturer directly or from company websites.
System Drawings
For reference, maintain a set of drawings that shows details of buried and concealed works. Update them when revisions are made to the water system; for example, when a buried watermain is replaced with a pipe of a different size or material.
Operation Log
Maintain an operation log that provides details about operation and maintenance activities specific to your water system. Information commonly recorded includes:
dates
water usage
pressures
chlorine levels
turbidity
repairs
inspections
View a typical logbook page with entries.
Note that utility companies, health officials, engineers, and others may need this information to troubleshoot problems or prepare upgrading details for the system.
Records
Your records should also include performance reports such as:
laboratory results of bacteriological testing
chemical analysis
More complex water systems with additional equipment and operating data should also record information such as:
pressure
flow
chemical usage
power usage