ICBC Certified Air Brakes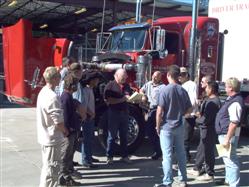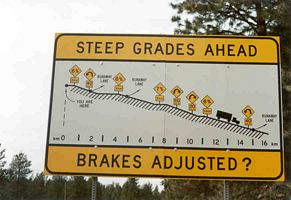 This course has been designed to prepare students for the ICBC written examination for an air brake endorsement to operate air brake equipped highway vehicles. Emphasis is placed on safe operating procedures, and ongoing maintenance for air brake systems. This course includes the airbrake pre-trip exam and the use of the truck for this test. Upon successful completion of this course, students have 90 days to write their air brake endorsement exam at the ICBC Driver Services Centre.
Please note: ICBC has the right to review certified records and to retest certified students at their discretion.
Prerequisites
To enter this course, students must have a valid BC driver's licence.
Fees
Theory only - $109
Theory and pre-trip - $189
Cash, cheque, money order, VISA, American Express or MasterCard is accepted. Registration is not complete, and you are not considered admitted, until all fees are paid.
Dates and times
All air brake courses run Saturday and Sunday on the following dates:
2019 Training Dates
November 2 - 3
November 16 - 17
November 30 - December 1
December 14 - 15
To take an Air Brake practice test, visit BC Practice Driving Test
Location
Thompson Rivers University - Trades and Technology Centre
805 TRU Way, Kamloops, BC
Enter through Westgate entrance to university.
Contact
Ray Trenholm
Email: rtrenholm@tru.ca
Phone: 250-828-5104
Toll Free: 1-888-828-6199
Fax: 250-828-5492