Tourism Menu
Tourism Alumni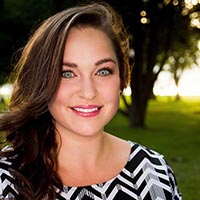 Brittany Hansum

BTM 2011, Events and Convention Management Diploma 2009
"I sought out volunteer opportunities in order to gain real-world experience, which allowed me to build relationships with local professionals and mentors. I also believe it is important to take initiative in all areas of work."
More about Brittany
Hometown: Kelowna
Current residence: Kelowna
Employment: Marketing and Development Manager at Kelowna Christian School
Brittany develops and implements annual marketing and advertising campaigns that raise both awareness and student enrolment at Kelowna Christian School. The strategies she helps develop and apply assist with the recruitment and retention of students. Brittany prepares consistent and effective communications that support the school brand to internal and external communities. She also maximizes and maintains the use of various digital and social media channels that tell a story and strengthen relationships with our existing community and alumni.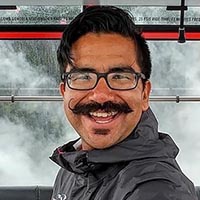 Jonathan Moses

BTM 2016, Minor in Marketing
"Remember your first job will never be your last. The knowledge you gain will not only help you improve within that role, but provide you with greater opportunities to share that knowledge with other positions you grow into."
More about Jonathan
Hometown: Merritt
Current residence: Whistler
Employment: Talent Acquisitions Co-ordinator, Senior Lead with Whistler Blackcomb Ski Resort
Working seven days a week at Canada's largest ski resort, Jon is a very busy man. Heavily involved in the human resources (HR) department, Jon helps out in the recruiting process for new employees and makes sure everything runs smoothly once they arrive at the resort. He runs the HR team that handles the daily inquiries about their job. He is also thankful he minored in marketing, because he realizes now how integral it is for his job. Jon can also be found outside, working on the massive mountain, making sure it is enjoyable experience for everyone.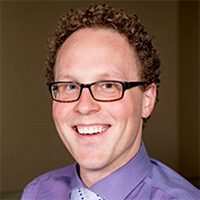 Jordan Amon

BTM 2009, Resort and Hotel Management Diploma 2007
"Be patient while you gain your experience. Realize that the bad days, the difficult situations, the tough managers and the good times all contribute towards your experience. Your attitude now is what is going to land you your dream job later."
More about Jordan
Hometown: Kamloops
Current residence: Kamloops
Employment: General Manager at Chartwell Ridgepointe Retirement Residence
Jordan's journey with Chartwell Retirement began back in April 2016, when he was hired as the retirement living consultant. Before that, he spent eight years at Starwood's Four Points brand, serving as the operations manager for five years. Realizing that he needed to work on his sales experience, Jordan leapt on the opportunity to learn marketing with a supportive company that aligned with my morals and offered room to grow. After being awarded top salesman in 2017, he entered into the internal aspiring leader's education program to expand his skillset. Jordan loves his current job and duties.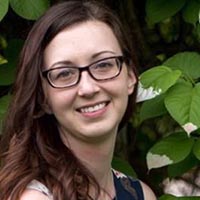 Michelle McAleese

BTM 2017, Events and Conventions Management Diploma 2015
"Don't wait for school to be finished to look for a job. Network with peers, professors and community members throughout your university years and you never know where it will take you after graduation."
More about Michelle
Hometown: Blind Bay
Current residence: Kamloops
Employment: Social media and content marketing specialist for Tourism Kamloops
Michelle always wanted to combine marketing and tourism into one job. With the help of TRU, she landed her dream job. Michelle really likes inspiring people to come to cool, new places and show them the things that make a place unique. She also loves executing a business plan and seeing everything come together in the end. With Tourism Kamloops, her main responsibilities are to produce organic social media posts, organize and write blog posts, send out monthly emails, organize photography shoots and track analytics.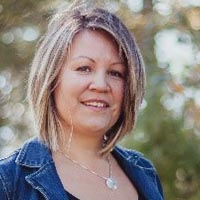 Julie John

BTM 2011, major in entrepreneurship and minor in marketing, Events and Convention Management diploma 2009
"As a Secwépemc Nation member, I have invested time and work into the Indigenous tourism field and it has become my ambition to develop and grow Indigenous entrepreneurship in the Shuswap region."
More about Julie
Hometown: Chase
Current residence: Little Shuswap Lake Indian Band
Employment: Business owner, Be inspired
Julie believes in connecting and inspiring Indigenous entrepreneurs to chase their dreams. As a serial entrepreneur, she dedicates and invests most of her work efforts into Indigenous business and tourism, building on her dream to significantly advance Indigenous entrepreneurship, starting in her home Nation. To do this, Julie relies on her educational foundation: Events and Convention Management diploma, BTM, her major in entrepreneurship and minor in marketing and her Executive MBA in Indigenous Business and Leadership (2019) from Simon Fraser University. These days, Julie is working with Indigenous artisans and youth to help develop their business acumen and access to markets through grounding and culture and community.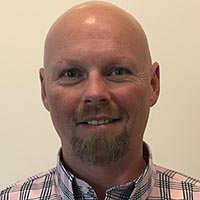 Mark Beattie

Resort and Hotel Management 1997
"Creating lifelong memories for your guests is an amazing feeling. It takes a great deal of teamwork and it requires stamina, but without a doubt, it's gratifying!"
More about Mark
Hometown: Kamloops
Current residence: Calgary
Employment: General manager of hospitality operations for the School of Hospitality and Tourism at Southern Alberta Institute of Technology
Since graduating two decades ago, Mark has worked at some of the nicest tourism destinations in Western Canada, including Fairmont Chateau Whistler Resort, Delta Sun Peaks Resort, Delta Lodge at Kananaskis and the Talking Rock Resort, to name a few. These days, he is lending his knowledge to the younger generation, as the General Manager of Hospitality Operations for the School of Hospitality and Tourism (HT) at Southern Alberta Institute of Technology (SAIT). There, he manages six dining options on both main and downtown SAIT's campuses, along with overseeing HT programing for their summer camps.