Tourism Menu
Double Degree
Expand your opportunities in tourism by earning credentials in both Canada and Europe.
Spend your fourth year at NHTV Breda University of Applied Science in the Netherlands and graduate with both a TRU Bachelor of Tourism Management and either a Bachelor of International Tourism Management or a Bachelor of International Leisure Management from NHTV.
Benefit from the complementary strengths of both programs. NHTV offers a more hands-on, project-based experience while TRU provides more class time and the opportunity for undergraduate research.
Instruction at NHTV is in English, fostering connections with your fellow students and with your Dutch counterparts who will complete the double degree at TRU in their fourth year. NHTV's location in the culturally vibrant and friendly city of Breda in the southern Netherlands puts you within easy reach of major European cities such as Amsterdam, London, Berlin and Paris, and the university has a strong network of tourism professionals all over the world.
Admission requirements:
Completion of third year with 90 credits, at least 60 of which are from TRU
GPA at least 2.5
Submission of a one-page essay on your motivation for this opportunity
Admission interview with Tourism Management professors
Spaces are limited
You are required to declare your intention to pursue the double degree at the end of your second year. Your third-year courses must be approved in advance by the program advisor to ensure that they meet the core requirements for your program.
For further information contact:
Lian Dumouchel, Tourism Management Chair - ldumouchel@tru.ca
Breda, Netherlands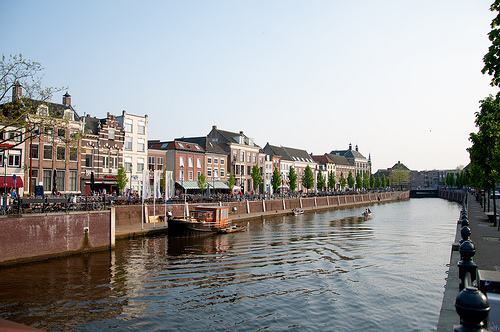 Breda University Campus