BC Cool Campus Challenge
TRU needs pledges for hands-on fossil fuel reductions in order to become the Coolest Campus in BC
Make a pledge to take personal steps reduce fossil fuel use and help TRU become the coolest campus in BC. The increasing significance of climate change makes this year's challenge almost as important as last year's inaugural event, which was initiated to reduce use of natural gas during a gas crisis. Several BC post-secondary institutions are participating in this year's challenge, which continues with the main message of the importance of fossil fuel use awareness and reduction. The event runs until March 1, 2020, with the theme of Hands-On Action.
Here is the pledge
I pledge to reduce my energy use in my home this winter season by doing some or all of the following:
Turn down the heat (between 1C and 3C)
Layer up in warm clothing
Take shorter showers
Wash laundry in cold water
Commit to climate change action and/or awareness
Free hot chocolate for those who sign up
The Sustainability Office is hosting a free hot chocolate bar from 10 a.m. to noon on the dates listed below. Bring your own mug and we'll give you a free hot chocolate. Laptops will also be available for anyone wants to sign the pledge.
| Date | Location |
| --- | --- |
| Jan. 14 | International Building |
| Jan. 21 | Campus Activity Centre |
| Feb. 6 | Campus Activity Centre |
| Feb. 11 | House of Learning |
| Feb. 25 | Student Street in Old Main |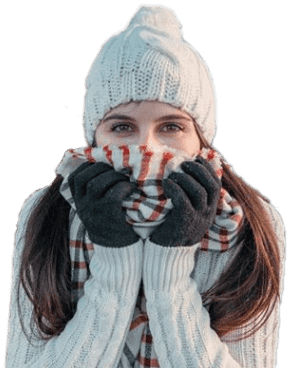 Take the pledge today
More Info
Who is participating in the Cool Campus Challenge?
Universities and colleges are joining together to promote energy conservation across the province. Institutions currently participating include Simon Fraser University, Vancouver Island University, Selkirk College and Thompson Rivers University.
Why are post-secondary institutions leading this challenge?
This challenge is an example of how collaboration can address concerns about energy use. Natural gas is a limited and uncertain non-renewable resource. The purpose of this challenge is to start a conversation on energy dependency and resiliency. How can we engage in energy saving practices in addition to seeking renewable energy resources? We are taking this opportunity to discuss it.
How will the winner of the BC Cool Campus Challenge be decided? What is the provincial prize?
The winner of the BC Cool Campus Challenge will be the institution that collects the highest percentage of online energy-saving pledges from the total of their campus community of students, staff, and faculty between Jan. 6 and March 1, 2020. The winning institution will get warm clothing logo-wear item from each of the participating institutions. On behalf of the participating institutions, the winning team will donate all the warm clothing items to a local charitable organization to keep more people warm. Additionally, the winning institution wins bragging rights as the coolest campus in BC!
Why are these actions being encouraged?
Simple actions like turning down the heat, wearing warmer clothing, taking shorter showers, and washing clothes in cold water all help to reduce natural gas use and lower our carbon footprint.
How did the inaugural event get started?
In October 2018 there was a gas pipeline rupture near Prince George that threatened some BC communities with having a limited amount of gas to heat their homes as winter approached. The BC government asked for a collective response from all BC citizens and organizations to reduce gas use, and the possible calamity was averted.