Low Carbon Development
Low Carbon District Energy System
The first part of this three-phase program starts in 2022 with nine major buildings. Everything should be wrapped up by 2030. It will reduce greenhouse gas emissions from all campus buildings by 95 percent compared with 2020 levels. According to the system designer, Creative Energy, this could be one of the most advanced systems in the world.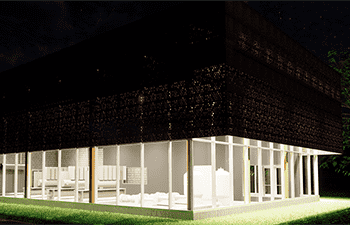 This substantial reduction in emissions is possible due to a combination of BC Hydro's 97 percent clean electricity grid, and major improvements in technology to air source and water source heat pumps. The system uses underground piping to move heating and cooling around the campus.
TRU will offset all remaining carbon emissions through purchasing high-quality carbon offsets. All new campus buildings will be a minimum of LEED gold certified.
And — a bonus for TRU — Creative Energy will fund the up-front costs to pay for most of the system, and then TRU will pay them back through a 30-year term using a cost-of-service utility model. TRU will pay for the construction of the new Energy Centre building, which will display real-time data on campus energy use so that the TRU community can learn about energy use and conservation.
Three things you can do
1

When it's time to get new systems or major appliances on your property — or replace old ones — consider ones that don't rely too heavily on natural gas; for example heat pumps, hot water tanks, car charging ports or solar PV panels.
2

Learn about low carbon developments on campus so you can inform you about cutting-edge technologies and the systems used to reduce carbon use — such as the Low Carbon District Energy System and the last three major campus buildings built (Nursing and Public Health, Industrial Training and Technology, and Brown Family House of Learning).
3

If you are thinking of developing a property, consider doing so in a location that makes it easy to access your daily needs, such as work, recreation and shopping. This reduces your need for a car and increases the likelihood you will walk or bicycle.