Science Menu
Forestry Transfer Program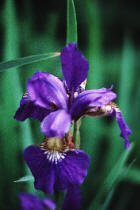 The Faculty of Forestry at UBC offers four-year degree programs of undergraduate study in five areas of forestry: Forest Resource Management, Forest Operations, Forest Science, Wood Science and Industry, and Natural Resource Conservation.
The first two years are designed to prepare students for entry into the profession of forestry and the last two years for careers in a specialized field.
TRU offers the first general year of Forestry and the second year of Forest Resource Management, Forest Science, Natural Resource Conservation, and Forest Operations.
Admission Requirements
To be admitted to the TRU Forestry Program and to be eligible to apply for admission to UBC, students must satisfy the following entrance requirements:
The minimum prerequisites are:
BC Grade 12 (or equivalent) or mature student status
Pre-calculus 12 with a minimum C+ (or equivalent)
English 12/English 12 First Peoples with a minimum of 73% (or equivalent)
Two of Biology 11, Chemistry 11, or Physics 11 - all three strongly recommended.
One of Biology 12, Chemistry 12 or Physics 12
Biology 11 is the minimum requirement for entry into BIOL 1110 at TRU
Students Entering from First-year Science
Students may enter second-year Forest Resource Management after completing a first-year science program at TRU, or its equivalent.
Applicants Must Have Completed:
Year Two
*3 Credits of Introduction to Computing
Application Process
Apply online.
Submit supporting documentation, including: Official high school and/or previous secondary and post-secondary education record; An official copy of interim or final grades.
Applicants should submit their application and related supporting documentation as soon as requirements are completed.
Students are notified in writing by TRU Admissions if they are accepted into the program.
Prior to course registration, students will be asked to arrange a meeting with the Program Advisor to discuss course requirements.
Transfer to UBC
Students who have completed the required first or second year courses with a Grade Point Average of at least 2.50 are eligible to apply for admission to the UBC Faculty of Forestry. GPA is calculated over all attempts (including failures) in all courses. Admission to the Faculty of Forestry may be competitive and chances of acceptance increase with GPA standing.
Questions? Contact Sherry Bennett, NRSC Program Assistant - nrsc@tru.ca | 250-828-5467
Course Requirements for Forest Science
Year One
Year Two
Course Requirements for Natural Resource Conservation
Year One
*3 credits of Introduction to Computing
Year Two
Course Requirements for Forest Operations
Year One
*3 credits of Introduction to Computing
Year Two
TRU does not offer Forest Operations 1 and 2 which are ordinarily taken in Year 2 at UBC. Students should see the NRSC Program Advisor to discuss their options.
Course Requirements for Forest Resource Management