Science Menu
Student Testimonials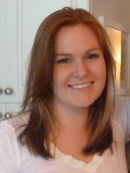 Nicole
Degree: Bachelor of Computing Science and Bachelor of Business Honours (Winter 2014)
Current position: Software Engineer at Visual Statement
The Computing Science degree at TRU was not an educational path I originally looked for - it found me. After my first course in the Computing Science program at TRU, I never looked back.
There are a variety of things that made my time at TRU worthwhile, and helped me achieve my goals. TRU has a wide range of courses that involve not only technical understanding of course material, but applied learning as well. "Getting your hands dirty" in the software, hardware, and languages being learned assisted me to gain a stronger understanding of important material. And let's face it - electives that make you feel like a spy are pretty fantastic too!
With smaller class sizes, I was able to have more one-on-one support with my professors and classmates: I got to know them, and they got to know me. The support system provided by faculty and clubs on campus helped me be involved and interested in the past, present, and future of my education.
The co-op program and working with the community on projects allows you to understand what it will be like to work in industry, and helped me land a fantastic job immediately after school was completed! And although the road was sometimes long and things did not always want to go my way, the tremendous feeling of accomplishment received after it was overcome is one not easily described. But trust me, if you experience it with TRU's Computing Science program, you may also never look back.
Mariya
Degree: Bachelor of Computing Science & Associate Degree of Business and Commerce (Winter 2012)
Current position: Project Manager and IT Lead at Lambda Solutions Inc; CEO and Co-founder of Simple Matters
You will struggle, fail, spend nights without sleep, be jealous of others for not having so much work to do... and you will always come back up, stronger and smarter, laughing at the good times spent with classmates in the lab and ready to move further and higher.
It's what they say — if it's easy, it's not worth it. Studying Computing Science was not the easiest thing in my life, but definitely one of the best. It taught me to learn and to think differently. You will meet some of the smartest people - and you will be one of them. Every professor in the department cheers for you, even if they don't show it.
I had a chance to study in several faculties and I can truly say that CS is one of the strongest: those who graduated - we're all around the world making a difference now... and good money! I learned so much from my professors, classmates and myself through hard work and determination. This education gave me a very solid foundation to feel confident and comfortable in my skills and knowledge to move forward and not settle. I was an international student with zero work experience when I entered TRU, and I felt I was ready to conquer the world when I left it. I am now a project manager and IT lead in one of the Lower Mainland growing startups and have co-founded my own startup with another TRU CS graduate. It's been quite a journey so far, but I always remember fun school days.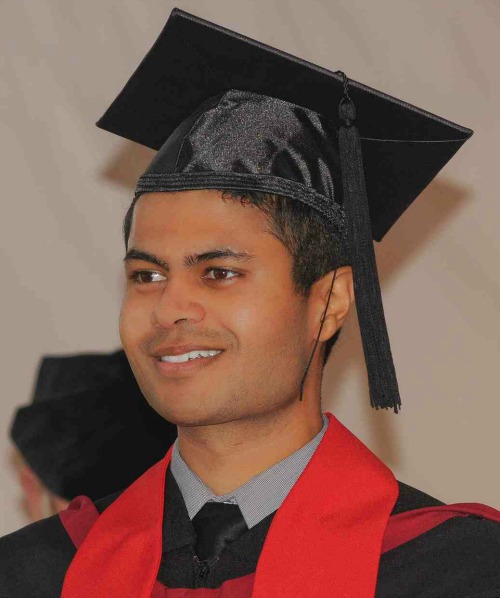 Kunal
Degree: Bachelor of Computing Science (Winter 2012)
Current position: Software Development Engineer at Amazon
The Computing Science program at TRU prepared me for every facet of software engineering within industry. The program perfectly blends theory with practical experience and provides a strong focus on team collaboration in courses. The curriculum is remarkably constructed so that students get exposed to most of the major areas of computing and are able to apply their learning immediately.
The faculty members with whom I had a chance to interact genuinely cared about the quality of education and were dedicated to seeing students succeed. They guided me when I was struggling with my course selections, encouraged to get industrial and real-world experience and supported me with my pursuit of research interests. By the end of my program, I had completed several courses from five different faculties. I had worked in industry for almost two years, both in India and Canada. I had also participated in original research at undergraduate level that helped a lot for preparing me for graduate studies. Not to mention, the recognition I received from faculty members in the form of scholarships and awards was most encouraging as it is to any student. TRU's Computing Science program indeed provided me with a strong foundation that allowed a well-rounded development for me from a curious student to a confident professional.