Science Menu
Animal Welfare Certificate
Our program is for animal caregivers interested in upgrading skills and for individuals interested in a career in animal welfare. Our program is developed in partnership between TRU and the BC SPCA.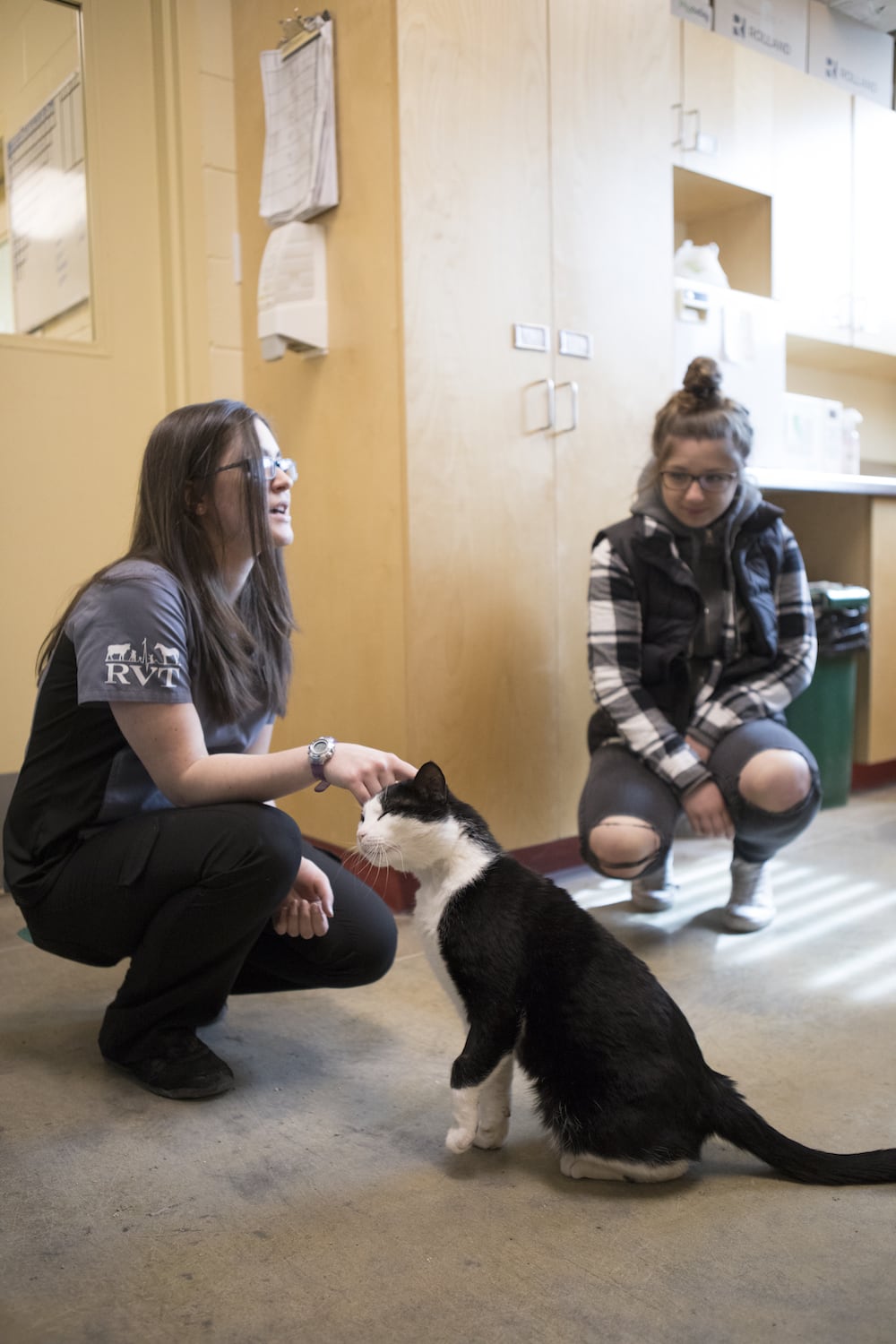 Many animal care givers would like to upgrade their working knowledge in this interesting field. They may be employed or are seeking employment in the animal welfare industry, or are involved in retail sectors of the industry, such as pet stores or related pet businesses. However, because of distance, work schedules, financial constraints or time commitments, it is not possible to travel to a post-secondary institution to attend a traditional classroom.
TRU and the BC SPCA have developed a program which is based on bringing the learning package to you. Building on the highly regarded Veterinary Technology diploma program offered by TRU, and the Bachelor of Science degree that has prepared graduates for successful entry into veterinary school.
Our program is divided into two levels (AWCP 1700 and AWCP 1710). Each level is comprised of a series of modules. If you are interested in taking both the AWCP 1700 and AWCP 1710 please register for AWCP 1700 first and complete, and then register for AWCP 1710. It may also be possible for you to complete only selected modules from one level, depending on your individual requirements.
Completion of AWCP 1700 or AWCP 1710 will result in obtaining a certificate of completion and undergraduate course credits at Thompson Rivers University. These credits may be honored at the University of British Columbia in certain programs - please confirm with UBC what programs will honor the credits prior to registering for this program.