AVP's Welcome
Message from the Associate Vice-President Research and Graduate Studies: Dr. Will Garrett-Petts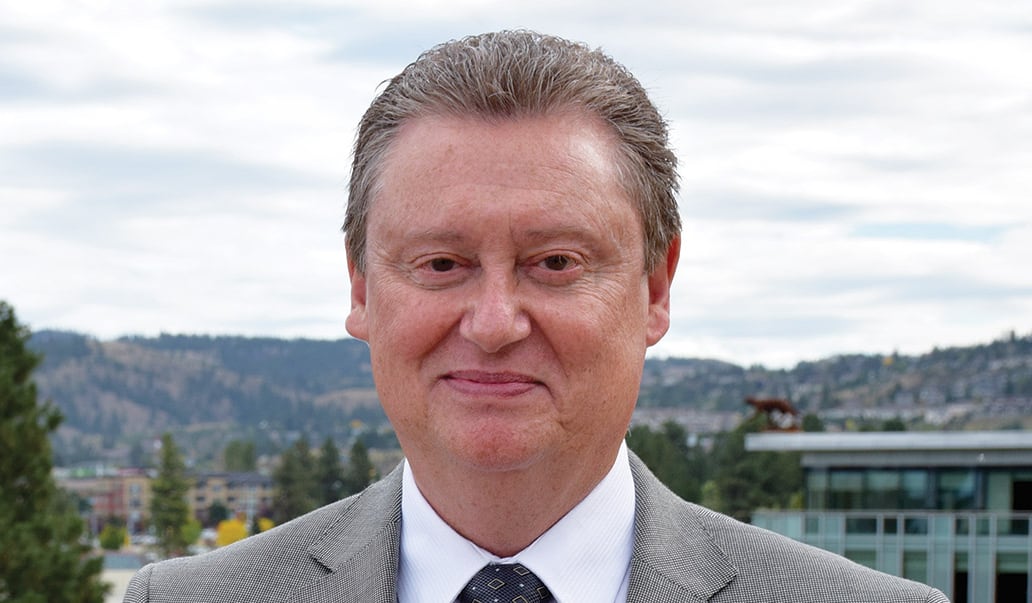 As an open access research university, TRU boasts a comprehensive set of assets — including trades training, Open Learning, TRU World, career and vocational laddering opportunities, and outstanding faculty in all the traditional academic areas. The interdisciplinary research potential of these assets continues to produce impressive results, including the creation of enhanced and often unique student training possibilities.
During the last year, we have engaged in a major Strategic Consultation on Research and Graduate Studies with stakeholders within TRU and among members of the larger community. The results of these discussions will help guide future decision-making and further define "research excellence" and our commitment to "research-informed learning" in terms of their relevance and impact.
Highlights drawn from the Consultation include an increasing recognition of how our success in securing federal research funding support has a cascading effect, this year felt through the allocation of two new Canada Research Chairs, two new CFI-funded labs in Genomics and Remote Sensing, and an expansion of our Indigenous research networks; through the establishment of the University's first Industrial Research Chair (in Ecosystem Reclamation); through new health science funding, and continued support for groundbreaking work in the sciences, the humanities, the social sciences, law, education and business; through national recognition for our work in undergraduate research training, an increased allocation of Canada Graduate Scholarships, and, in 2018, through the first allocation of the new Provincial Graduate Scholarships. The Consultation further reinforced the importance of linking research to student training, the importance of partnership development and the ideals of community-driven research, the harmonization of research ethics protocols across British Columbia, a renewed research focus on social and technological innovation, increased institutional support for early-career researchers, increased research space, and a continued commitment to Indigenizing research and graduate studies at TRU. Above all, the consultations spoke to the importance of a shared strategic vision for integrating research, scholarship and creative inquiry into all areas of the university, including the development of enhanced research experience opportunities for students at all stages of their studies.
In the coming year we will be contributing to this shared vision by maintaining the level of excellence in pre- and post-grant support; by working with our partner universities to increase research opportunities; by continuing to host an impressive array of graduate supervision, grant development, and academic writing workshops; by seeking to support new graduate program development; by enhancing our undergraduate research training programming with the introduction of a new "Research Coach" program, thus expanding research-informed learning experiences to first- and second-year students; by creating new research workspaces; by hosting visiting scholars, workshops, and conferences; and by seeking to raise the profile and impact of our research.
The interdisciplinary ethos fostered by the relative absence of academic silos at TRU continues to inspire us, and our relationship to the communities we serve remains equally remarkable. The people of the Interior of British Columbia see TRU as their university; and, in the spirit of inter-institutional collaboration, we have sought to extend our reach by signing a research agreement with the University of British Columbia, Okanagan (UBCO) and the University of Northern British Columbia (UNBC). Together we are intent on developing complementary research partnerships with our host cities, seeking to address issues of common concern by developing research capacity with a regional lens in natural disaster management, including flood/fire/drought prediction and response, interface fuel management, evacuation management, snowpack monitoring, community health and ecosystem impacts; rural and regional health (including mental health), cannabis, social innovation and development, place promotion and tourism development; and a host of problems related to homelessness and affordable housing. The alignment of resources across institutions and communities to tackle priority issues points toward a new definition of research excellence that TRU is proud to champion.