VP's Welcome
Message from the Vice-President Research (Interim): Dr. Will Garrett-Petts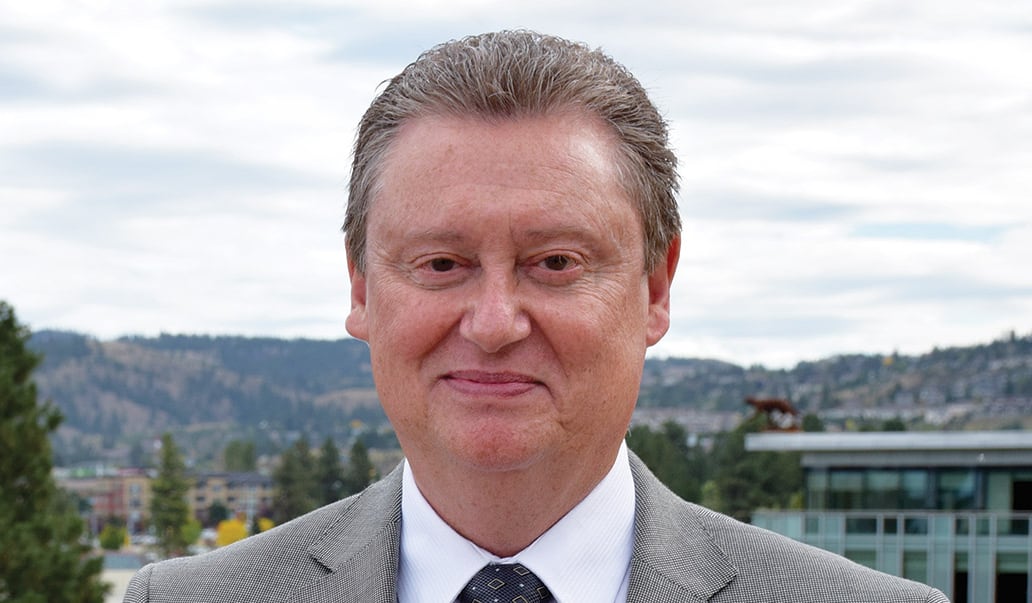 As an open access research university, TRU boasts a comprehensive set of assets — including trades training, Open Learning, TRU World, career and vocational laddering opportunities, and outstanding faculty in all the traditional academic areas. The interdisciplinary research potential of these assets continues to produce impressive results, including the creation of enhanced and often unique student research experience opportunities.
Faculty development and renewal, student engagement, the development of outstanding graduate programming—and, indeed, our university's overall national and international reputation—are all dependent upon an enhanced institutional research profile. Universities are perhaps best understood as engines of knowledge creation and knowledge mobilization: without knowledge creation in the form of pure and applied research, universities can offer students only a hearsay version of the fields they incorporate and represent. Research capacity is also seen as critical in a knowledge society, for a key purpose of a university is to connect institutional capacities to community needs.
TRU is entering a new stage where research is advanced not only by individual scholars and projects, but also more and more by strategic partnerships, centres, and new forms of multidisciplinary and inter-institutional collaboration. Initiatives that will support our graduate and undergraduate students and our faculty in the future will be advanced by synergies of ideas and funding from many branches of many governments, as well as by partners in different agencies, organizations, institutions and countries. Our emphasis is, increasingly, on mobilizing knowledge into community action.
Kukwpi7stém k stselxmém ell melúkwctem te sqlew / To Lead in community research and scholarship
TRU's commitment to high impact and community-engaged research is a pan-university commitment enshrined in our 10-Year Change Goals, where we promise to earn recognition as the most committed and innovative university in Canada for research and scholarship based on community partnerships; for involving students in community-engaged research; and for excellence in undergraduate research training.
TRU's strategic focus builds on a 20-year history of community-university partnership development, supported by national and provincial funding agencies, research MOUs and partnership agreements with Interior Health, the Academic Health Science Consortium, United Way, the City of Kamloops, Tk'emlúps te Secwépemc, the Interior Universities Research Coalition, and multiple community organizations representing the non-profit sector. These partnerships are directly supported by the Office of the Vice-President Research through funding, training workshops, and provision of administrative expertise.
Our newly-introduced Strategic Research Plan takes a mission-driven approach, with the following themes identifying major social, cultural, health, environmental, and economic areas where we see our research making a significant contribution toward developing and implementing solutions to societal challenges. These challenges are tied to our areas of research strength, and emerge from TRU's Mission, Vision, Values and Change Goals. Within the next five years, TRU will tackle these challenges within an environment that supports inclusive excellence, recognizes and encourages all forms of discipline-informed and curiosity-driven research, and builds a sense of commitment and belonging:
Understanding and responding to changing climate, its consequences for our environments (built, natural, social), and pursuing sustainable solutions


Contributing to greater social cohesion and sense of belonging through a commitment to social justice, equity, diversity, inclusion, and social responsibility


Strengthening health, quality of life, and cultural sustainability in our local and regional communities


Advancing technological, social and economic development and innovation that improves people's lives


Seeking truth, reconciliation, and rights through Indigenous-led research and capacity building