Ashcroft and Cache Creek
Programs, courses and workshops
TRU Ashcroft/Cache Creek - Fall 2018/Winter 2019 Schedule at a Glance (PDF, 1,277 KB)
TRU Ashcroft/Cache Creek - Course Offerings | Fall 2018/Winter 2019 (PDF, 3,080 KB)
Community Coordinator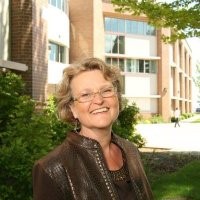 Margaret Hohner's varied career started in Television Broadcasting which included producing educational television programming for the Knowledge Network (Open Learning) in the early 1980's. Marg transitioned to the post-secondary education field in 1992, building on her strengths in communications, technology and administration. Marg's career in post-secondary education has included 15 years as the Education Curriculum Resource Centre Coordinator at Okanagan University College. She has been with TRU for the past 14 years in various administrative capacities.
Marg loves living in a small town and is very involved with the community, volunteering for Rotary, Chamber of Commerce and as a Director for Community Futures Sun Country.
Education: Diploma in Broadcasting, B.A. Communications, Masters of Education, Certified Program Planner.
About the centre
TRU Ashcroft and Cache Creek offers courses in Business and Office Skills, Computers, First Aid, Personal Development, Tourism and Trades and Technology. The MicroComputers in Business Certificate helps students to become proficient in the computer skills needed to work in an office environment. A wide range of courses are offered in Health and Safety, such as CPR, OFA Level 1-3, Foodsafe, and WHMIS. In our Personal Development area, we offer general interest courses. We have expanded our programming to allow students to stay at home while continuing their education. Programming may include academic programs, certificates, trades programs, preparation to industry programs, and first year university degree courses (upon demand).
Local courses and programs are designed to help the people of Ashcroft, Cache Creek and region develop the skills and knowledge they need for the job market, and for further education.
TRU courses are offered at the Ashcroft HUB, 711 Hill Street, Ashcroft BC.