President's Biography: Dr. Alan Shaver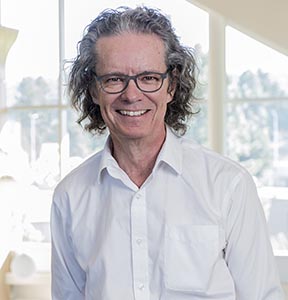 Alan Shaver was appointed President of Thompson Rivers University in 2010. Previously, he served as Vice-President Academic and Provost at Dalhousie University in Nova Scotia from 2006 to 2010 and as the Dean of Science at McGill University from 1995 to 2005. He went to high school in Ottawa and earned a B.Sc. (Hon) in chemistry from Carleton University and a Ph.D. from the Massachusetts Institute of Technology.
Throughout his academic career he has combined teaching, research and academic leadership. He is very experienced in strategic academic planning, university governance and budget management, and in the development and implementation of university strategy and policy. In addition to being an acknowledged expert in academic administration he is also recognized for innovations in interdisciplinary and international academic programming and for his dedication to the advancement of the quality of education through research informed learning. He is an avid promoter of university-community partnerships and actively supports university collaborations with industry.
Dr. Shaver has published on a variety of research topics including the chemistry of soluble metal complexes with small sulfur containing molecules which are relevant to industrial pollution abatement processes in hydrocarbon refining. He has also investigated the insulin mimetic biological activities of certain types of vanadium compounds.
---
Dr. Shaver backgrounder
Dalhousie University (2006 – 2010)
Vice-President Academic Provost (2006 – 2010)
McGill University (1975 – 2006)
Dean, Faculty of Science (1995 – 2005)
Chair, Department of Chemistry (1991 – 1995)
Professor (1989 – 2006)
Associate Professor (1979 – 1988)
Assistant Professor (1975 – 1979)
University of Western Ontario (1972 – 1975)
Department of Chemistry Teaching Fellow (1974 – 1975)
National Research Council Postdoctoral Fellow (1972 – 1974)
Education:
Massachusetts Institute of Technology (1969 – 1972)
Doctor of Philosophy: Organometallic Chemistry
Carleton University (1965 – 1969)
B.Sc. (Hons) First Class: Chemistry
Publications
Dr. Shaver has published papers on a variety of research topics including the chemistry of soluble metal complexes with small sulfur containing molecules. He has also investigated the insulin mimetic properties of peroxovanadium compounds. View a list of Dr. Shaver's publications