Frequently Asked Questions
*For any further questions do not hesitate to contact us at tru.phpconference@gmail.com.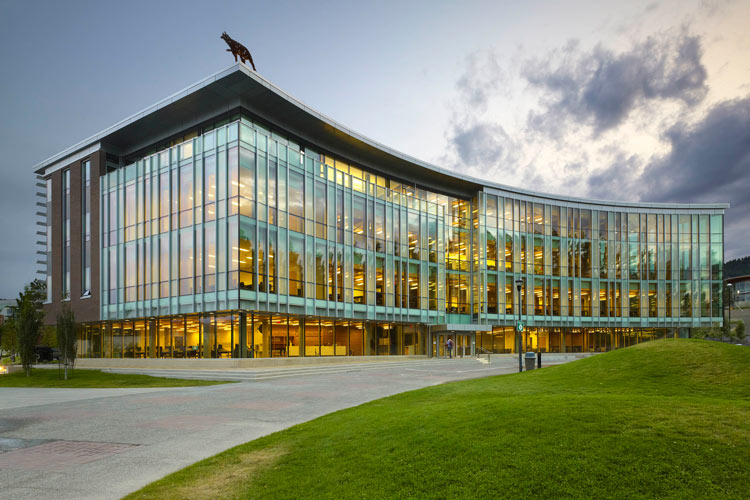 ---
Are faculty required to attend with students from their institution?
No, there is no requirement that faculty members accompany students from their institution. Faculty are welcome to register and attend the conference, and might find that their attendance along with students may enhance the overall experience for students.
---
Are there accommodations available near the campus?
Yes, there are several hotels near TRU. We have also worked to bring special rates to those visiting Kamloops for the conference. We reccommend taking advantage of the special conference rate at the Hotel 540 , located in the heart of Kamloops and the location of the Annual PHP Conference Banquet on January 20th. See our Accomodations page to learn more!
What is the Ambassador's Program?
The Ambassador's Program is a way that the PHP Conference Executive Organizing Committee offers financial aid to presenters coming to TRU from other universities, as well as a way for us to encourage out of town presenters to attend.
If a group of 4 or more students from the same university attend, the registration cost is half! Send us an email at tru.phpconference@gmail.com to take advantage of this program.
---
Do TRU students have to pay the registration fee?
No, such fees for TRU students are funded by the TRU Student Union.
Do presenting students have to pay the registration fee?
Yes. All those attending the conference (including presenters) from other universities must register and pay for the conference. We do our best to to create the most fulfilling conference experience at the lowest cost possible. Please contact your Student Union to find out about possible funding. It is still free for TRU students who are presenting.
What is included in my registration fee?
Breakfast, lunch, coffee, and snacks on Jan 19th and 20th are all included in the registration fee. As well, you recieve free food and drink tickets to the wine and cheese event on Friday, January 19th following the External Keynote Address by Dr. Michael Byers from UBC.
---
Are there bank machines and eating establishments on campus?
There are two bank machines on campus within short walking distance of the conference session rooms. The Campus Activity Center eateries and Tim Hortons are open Monday through Friday until 5pm. We also have an excellent cafeteria that is operated by our Culinary Arts program.

Culinary Arts Cafeteria
Other places to eat and drink
---
How long are presentations expected to be and will there be time for questions during the sessions?
Each presentation must adhere to the 15 minute maximum time limit. A 5 minute question period will follow each presentation.
---
What local transportation is available for those wishing to get to and from campus?
Kamloops has an extensive public transit system, as well as two reputable taxi services. The bus system runs into the evening during weekdays, though service is limited on weekends. For more information please visit the city of Kamloops Transit website.

Yellow Cab: (250) 374-3333
Kami Cab: (250) 374-5151
---
Is there parking available close to the conference session rooms and other conference events?
Yes, there is parking behind the Arts and Education building as well as the International Building. Pay parking is in effect from Monday to Friday, 8am-5pm.
---
Am I allowed to invite other people to the banquet?
Yes, you can purchase tickets for whomever you wish. But you must let us know by emailing tru.phpconference@gmail.com.