Internal Keynote and Banquet
Banquet
The Banquet is always a highlight of the conference weekend. This ticketed event includes an excellent dinner, a Keynote Address and a DJ'ed dance. It provides a great evening of socializing among peers and faculty and is not to be missed!
Our Internal Keynote Speaker for 2018 was Dr. Tracy Penny Light.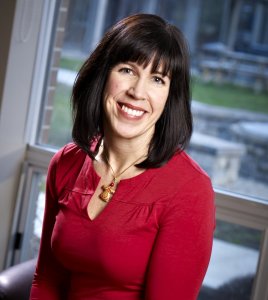 Dr. Tracy Penny Light
Keynote Address: Constructing Health: Meaning, Medicine, and the "Normal" Body
Abstract: The concept of health is not a static one. Definitions of what a "healthy" should body look and feel like shift and change over time to reflect different social and cultural contexts. In this talk, I explore the history of medicine in North America to illuminate the complex interplay of factors that shape our understanding of medical practices and procedures. Paying particular attention to the role of the medical profession, patient agency, and popular culture in constructing health I argue that documenting shifts in discourses on health enable us to make (more) educated decisions about our bodies in a world where we are encouraged to adhere to specific societal and cultural constructions of what it means to be healthy. Indeed, exploring this history allows for important glimpses into the ways that different constructions of health impact individuals' abilities to maneuver in society, their agency, their own perceptions of their bodies as healthy or not, and the ways that medical authority has enabled access to a variety of interventions for different medical and societal purposes.
Tracy Penny Light is Associate Professor of History at Thompson Rivers University, Canada and was previously Executive Director of the Centre for Student Engagement and Learning Innovation. Prior to coming to TRU, she was Director of Women's Studies and Associate Professor in the Sexuality, Marriage, and Family Studies and History departments at the University of Waterloo, Canada. Tracy is an award-winning teacher committed to interdisciplinary approaches to understanding both the past and our contemporary world. As a medical historian she is interested in the ways that medical discourse shapes gender and sexuality in Canada and the United States. Her current research explores how how gender and sexuality are represented in and constructed by both the medical profession and the media. Recent books include Bodily Subjects: Essays on Gender and Health, 1800-2000 (2015) with Wendy Mitchinson and Barbara Brookes, and Feminist Pedagogy in Higher Education: Critical Theory and Practice (2016) with Jane Nicholas and Renée Bondy. She has also written about history as a form of qualitative inquiry for social justice, is committed to developing historical thinking in students, and is currently working on a pedagogical micro-history that explores the ways history can be used to make sense of the past using different narrative genres including memoir and oral history.


In addition to her historical work, she has used ePortfolios for more than a decade to engage her students in deep learning. She regularly delivers workshops and consults with campuses internationally on integrative and innovative teaching and learning. This work includes facilitating workshops on a variety of teaching and learning topics including the use of ePortfolios for student engagement and success. She is Chair of the Board of the Association for Authentic, Experiential, and Evidence-Based Learning (AAEEBL), Co-Executive Editor of the International Journal of ePortfolio and has co-authored two books on ePortfolio implementation and practice: Electronic Portfolios and Student Success (2010) with Helen L. Chen and Documenting Learning with ePortfolios: A Guide for College Instructors (2012) with Helen L. Chen and John Ittelson. She and Helen are currently working on a new volume for AAC&U tentatively titled, Empowered and Engaged Learning: ePortfolios and Signature Work Across the Learning Career due out in 2018.