Road and Parking Closures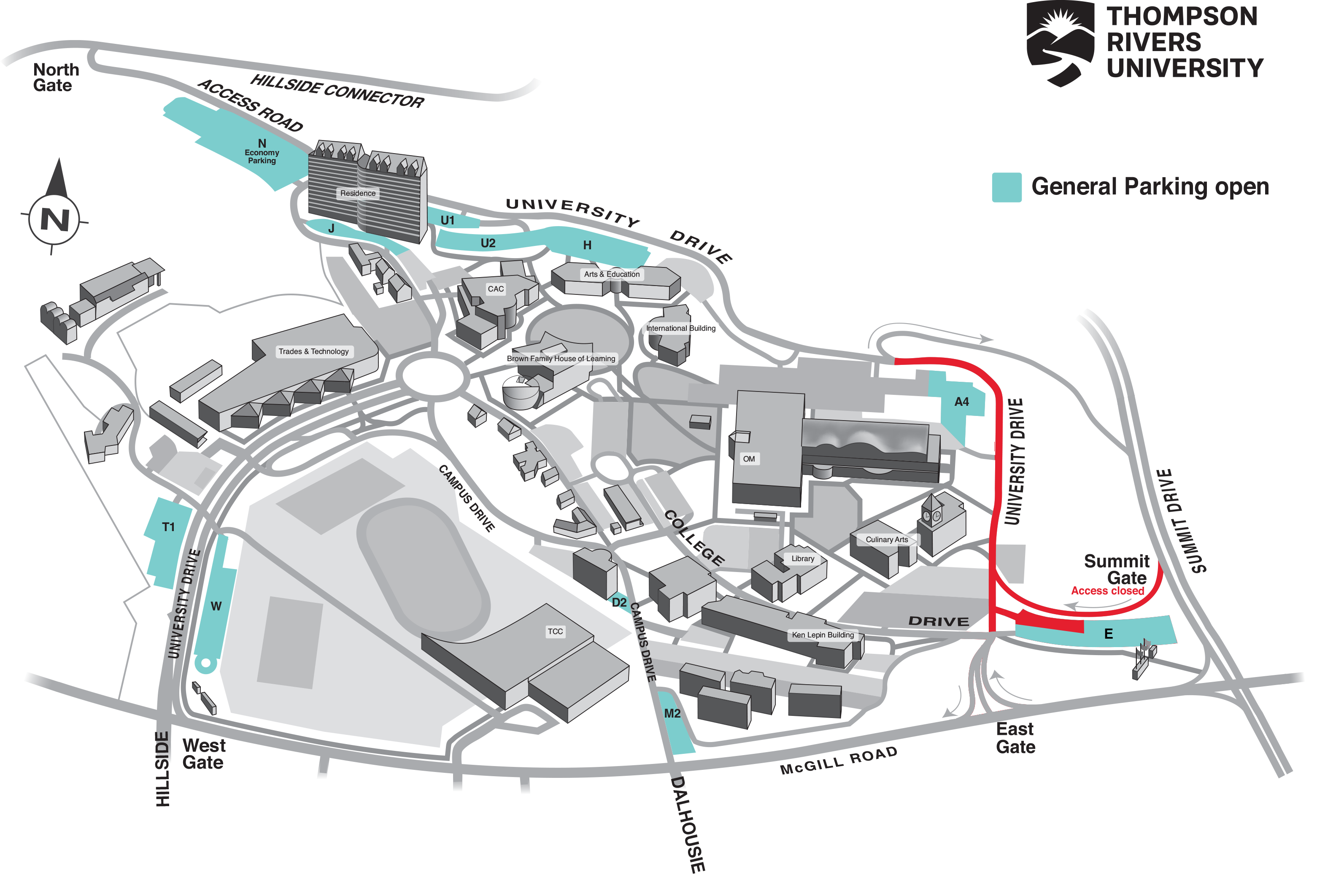 All campus entrances but one are now open
The East Gate entrance off McGill Road and the exit to Summit Drive are open again. Construction on University Drive to upgrade underground wiring and utilities has shifted to allow the re-openings. However, the Summit Drive entrance and the northeast section of University Drive remain closed.
The re-opening of East Gate should make navigating campus easier. University Drive and the Summit entrance will re-open at some point in the spring.
Along with the East Gate re-opening, 100 parking stalls in Lot E were also put back in circulation. That is taking some of the pressure off economy Lot N, but anyone driving to campus should still be aware that there are times when spaces take time to find.
Lot A4 is losing a few spaces as a result of construction on the Creston House project. Access to that lot is changing and drivers will have to go through Lot A3 to get there, but please note there will be fewer spaces available. One alternative is to park in Lot E.
Allow yourself plenty of time to find a parking spot and get where you need to go.
The upgrades are being made to service the new Nursing and Population Health building and Industrial Trades and Technology Centre, along with other future buildings, including The Reach.
Consider the alternatives
TRU values sustainability and we do promote reducing our environmental footprint. Please consider taking transit, carpooling or, when the weather allows, cycling or walking. You can always combine these options: some people pop their bike onto the bus rack and ride up the hill to work, then cycle home. Others take the bus part way and walk. Still others drive part way, find a place where they can legally park all day, then walk the rest of the way to work. Maybe there's another way that will work for you!