Road and Parking Closures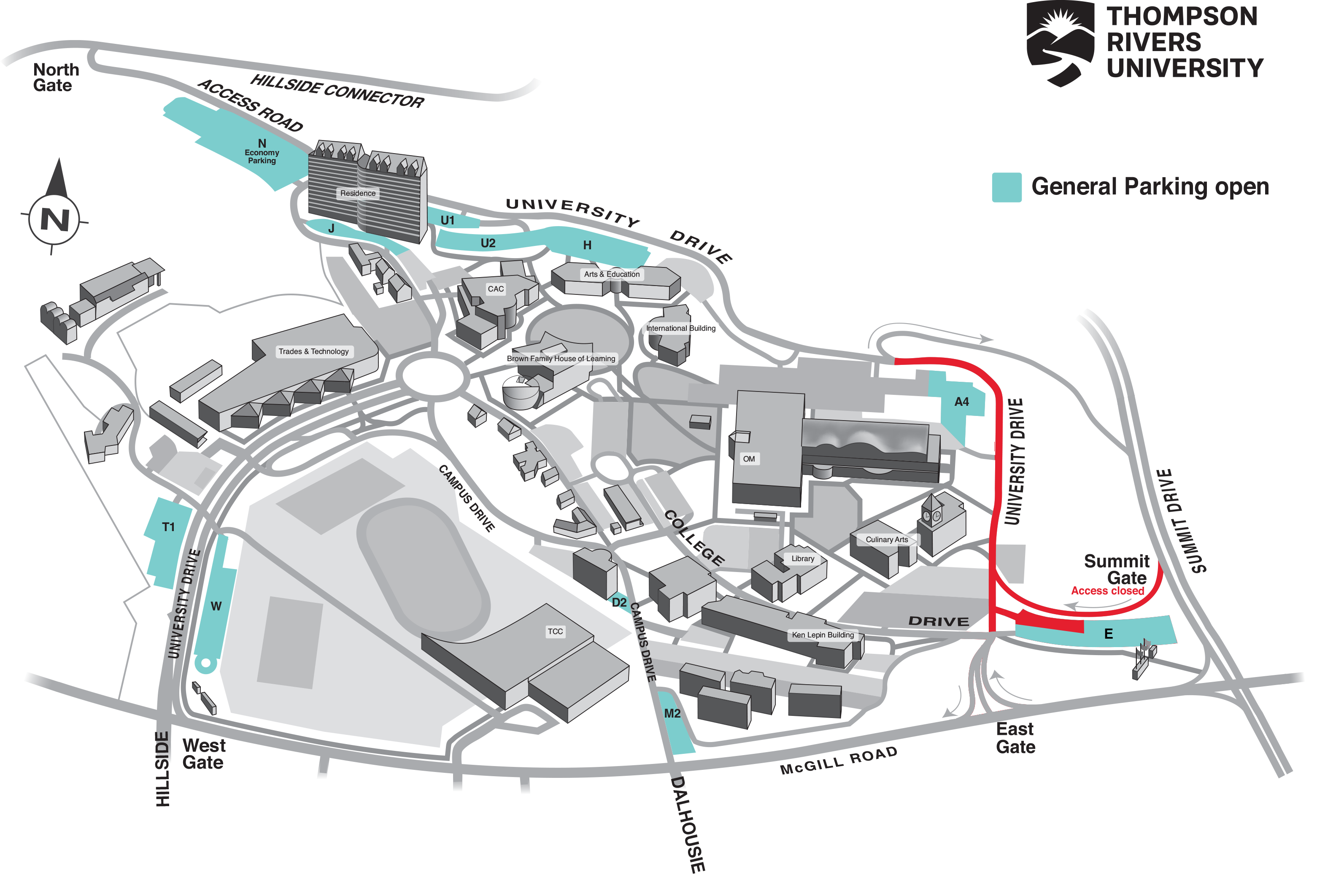 February 2018: College Drive closed for utility installation
Service upgrades are continuing in the southeast corner of campus in preparation for work to begin on the Nursing and Population Health Building, and construction is underway north of Old Main on the TRU Community Trust development, The Reach.
College Drive is closed until mid-April between the entrances to parking lots C and L2, as marked in red on the map above. Walkways on the north (Culinary Arts) side of the street are closed, but the sidewalk and ramp on the south (Lepin Building) side remain open for pedestrian traffic.
The Summit Drive entrance and University Drive East will remain closed until paving can occur in the spring.
Until University Drive East re-opens, parking lots A3 and A4 are accessible through lot A1, east of the International Building.
Due to the service upgrades, temporary lot entrances are in place for parking lots L1 and L2, and a temporary walkway allows access to the second-floor Clock Tower entrance. Please use caution.
Construction on the Nursing and Population Health Building is scheduled to begin in spring 2018.
TRU makes every effort to notify students, staff and faculty in a timely fashion when construction-related closures of roads, pedestrian routes or parking spaces is anticipated. However, due to the variety of projects, contractors and geographical factors on campus, some disruptions may occur with little or no advance notice. Please allow yourself additional time to drive or walk with caution around construction zones, and check this site for updated closure information.
Thank you for your continued patience as TRU builds for the future.