Aboriginal Pathways to Health Careers
Indigenous students are offered individual assessment that identifies their needs and strengths and they complete courses that encourage strong foundations for success. Once students are finished the program, they can apply to enter a health career degree or diploma program such as:
Nursing
Physiotherapy
Medicine
Occupational Therapy
Dietician
Medical Lab Technology
Pharmacy
Dentistry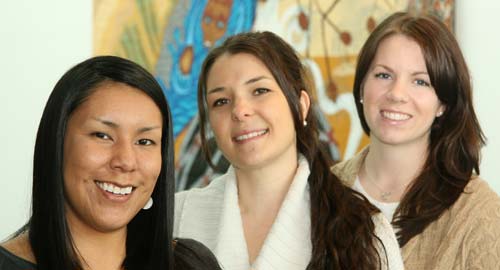 We offer:
Individual academic planning
Elder guidance
Small financial support
Tutor and peer support
To enter the program:
Students can enter the program in September and January
Students should have completed at least Grade 10 Math and Grade 10 English before entry.
If it has been more than 2 years since you attended high school, you will be required to take ACCUPLACER testing to determine if any upgrading is necessary.
To apply:
For individual assessment, please contact:
Tanya Sanders, RN BSN MSN
Coordinator, Indigenous Pathways to Health Careers
Email: tsanders@tru.ca
Phone: 250-371-5585
Office: Kamloops Campus, Faculty Annex N (FAN) 105