Nursing Menu
Keynotes
March 16, 2020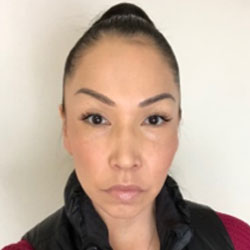 Elaine Alec
Syilx & Secwepemc Nation
Penticton Indian Band
Alderhill Planning Inc.
Elaine is from the Syilx (Okanagan) Nation and Secwepemc (Shuswap) Nation and is a member of the Penticton Indian Band. She was raised by her grandmother who spoke only the nsyilxcen language, and it is this foundation that shaped her world view and the importance of connection and relationships.
Elaine has worked for Provincial and Federal governments as both employee and contractor for the past 20 years. She has worked as a political advisor to British Columbia leadership, Chief of Staff to the BC Assembly of First Nations Regional Chiefs' and is the Union of BC Indian Chief's Women's Representative. She is an advocate for women and girls, facilitator and mediator for highly sensitive issues, and has spent over 20 years in more than 100 communities across Canada creating space for individuals to come together and plan from a place of self-determination.
Elaine is an entrepreneur of 23 years and partner in the Indigenous-owned and operated Alderhill Planning Inc., along with Chris Derickson and Jessie Hemphill, leading experts in Indigenous community planning.
Elaine lives in Kamloops with her husband Ryan Day and is the proud mom of Kyle, Phoenix and Teslin.
James Makokis, B.Sc., M.H.Sc., MD
Cree, Saddle Lake Cree Nation
Anthony Johnson, B.Ec.
Navajo/Diné from Arizona
James Makokis M.D. is Cree from the Saddle Lake First Nation in Northern Alberta. James received his Bachelor of Science (B.Sc.) in nutrition and food sciences from University of Alberta in 2004, obtained a Masters in Health Science (M.H.Sc.) in community nutrition from the University of Toronto in 2006, acquired a Doctorate in Medicine (M.D) from the University of Ottawa in 2010 and became certified under the Aboriginal Family Medicine Training Program, University of British Columbia, in 2012.
Canada's historical with regard to medicine for Indigenous peoples has led to mistrust between doctors and Indigenous patients. Furthermore, many Indigenous medicine practices and traditions have been silenced or lost due to colonialism and Canada's unfortunate past of stripping Indigenous peoples from their rights, culture, and knowledge.
Dr. Makokis has been able to reconnect with elders, his family roots and his culture to enable him to incorporate traditional Indigenous values and Indigenous medicine into his current medical practice so that he can best serve his patients. He uses a progressive approach to medicine which is patient-focused with a holistic approach. He does his own research into different treatment methods, often combining natural remedies with today's most effective medicine. Dr. Makokis teaches audiences how to provide effective treatment to Indigenous peoples and how to regain their trust by incorporating traditional values, traditional medicine, communication strategies, and cultural beliefs.
Anthony Johnson graduated from Harvard University with a Bachelor of Arts in 2008. Johnson has dedicated his career and his time to countless non-profit organizations, social movements, and councils. He also has a very dedicated career as an international business person. Johnson has recently taken time to slow down and reconnect with his Navajo heritage. Ideally, he would have found work on the reservation, but because the unemployment rate is around 48.5%, it was next to impossible. Thus, he earned money by providing whatever services he could to whoever they would help. Though this initially started as a means to an end, it turned into a meaningful life experience that has taught him the power of connecting with others. Johnson's story is one of hope, overcoming adversity, dealing with racism, activism, community engagement and success.
March 17, 2020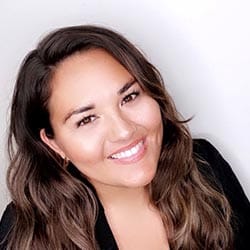 Sage Thomas
Tk'emlups te Secwepemc
Sage Thomas is from Tk'emlups te Secwépemc, and a mother of two. Sage has been a practicing Indigenous Birth Worker (Doula) and Breastfeeding Educator/ Counsellor for the last eight years and is an aspiring midwife. Sage is also a professionally trained visual artist, and is currently a full-time TRU student, enrolled in health sciences, fine arts and First Nations studies. Sage has a passion for the arts, for women's birth rights, for equality in care, for revitalizing traditional birthing practices and is continuously gaining more knowledge of her Secwépemc culture and language.
Joan Morris - Sellemah
Songhees First Nation
Cultural & Knowledge Keeper
Cultural & knowledge Keeper from Songhees First Nation. Her name is Sellemah, which was her grandmother's First Nation name as she is Coast Salish from the Songhees Frist Nation community. Her Great-great Grandparents are from the original and traditional territory of the Songhees First Nation known now as the Chatham Island and Discovery Island (Tl'ches). Her English name is Joan Morris and she was raised by her great-grandparents till she was 10. The most beautiful, loving, respectful time of her life was growing up on Chatham Island. Her mother, who died at the young age of 65, was a victim of the horrendous experiments and drug inducements at Nanaimo Indian Hospital for 17 years. On the pretext that she had TB, Joan was also sent to the hospital at the age of two until she was four. From this hospital, she was placed in the Kuper Island Residential school for a year. Subsequently, she was back in the residential school from the age of 10 till she was 16. Today, Joan works hard to assist First Nations maintain cultural traditions and teachings of her elders.
March 18, 2020
Lucy Barney
RN, BSN, MSN
Titqet Nation, Statimc Territory
Lucy is at the forefront of developing innovative and successful programming for and with Indigenous people. She works on strategies to assist existing programs and to develop new programs for Indigenous health that will enable Indigenous people to access culturally appropriate services. Lucy's own life experience as a First Nation woman, mother, and traditional dancer brings enormous commitment, dedication, and creativity to her work. Her voice as a leader is crucial. She is a model of strong, innovative leadership in the Indigenous community. She was awarded a Centenary Medal of Honour and Award of Distinction from the UBC School of Nursing, has been recognized as 'one of the 150 nurses to know' in British Columbia, received an ACCOLAIDS Award for Innovative Programming and a Langara College Outstanding Alumni Award for Community Service. Lucy completed her Master of Science in Nursing at the University of British Columbia in 2005. She was program manager of Chee Mamuk, an Aboriginal HIV/AIDS education program at the BC Centre for Disease Control, Aboriginal Lead with Perinatal Services BC as well the Perinatal Specialist in the Wellness Department, currently as Cultural Advisor with the First Nations Health Authority.
Odette Best
BHlthSc, MPhil, PhD
Gorreng Gorreng, Boonthanmurra
Professor, School of Nursing & Midwifery,
University of Southern Queensland
Dr Odette Best BHlthSc Sydney, MPhil Griffith, PhD USQ through bloodline is Gorreng Gorreng (Wakgun Clan) and a Boonthanmurra woman and through adoption she is a Koomumberri, Yugambeh woman and is currently Professor of Nursing (Indigenous Research & Community Engagement) School of Nursing and Midwifery, University of Southern Queensland, Ipswich Campus.
Odette has been a registered nurse for 30 years and is a hospital trained registered nurse (Princess Alexandra Hospital) and further holds a Bachelor of Health Sciences, (University of Sydney), Master of Philosophy (Griffith University) and a PhD, (University of Southern Queensland). Odette's PhD was titled Yatdjuligin: the stories of Aboriginal Nurses in Queensland from 1950-2005. Undertaking her PhD, Odette found her passion for delving into the history of Aboriginal Australian women and their pursuit of Western nursing qualifications. Currently Odette is undertaking research into the Native Nurses Training Schools Queensland that ran in the 1940 – 1950's, the oral history project of Australian Indigenous Nurses and Midwives with the National Library of Australia and further researches and creates historiography of Aboriginal and Torres Strait Islander Nurses and Midwives across Australia. Odette's commitments are varied and diverse such as being a board member of the Catherine Freeman Foundation, Chairperson of the Indigenous Working Party of the Australian Dictionary of Biography to being a committee member of the Northey Street Urban Farm Decolonisation Action Group. Odette is an inducted Fellow of both the Churchill Trust and the American Academy of Nursing.
March 19, 2020
Dr. Leonie Cox, QUT, Brisbane; Dr. Robyn Williams, QUT, Darwin; & Ali Drummond, QUT Brisbane, & Danielle Bourque Bearskin, McMasters ON Canada
March 20, 2020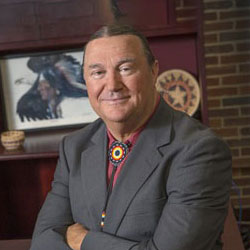 John Lowe
RN, PhD, FAAN
Cherokee/Creek Nation
Professor, Florida State University
Professor John Lowe, RN, PhD, FAAN Native American (Cherokee/Creek) and a Professor and the founding and current director of the Center for Indigenous Nursing Research for Health Equity (INRHE) at Florida State University in Tallahassee, Florida U.S.A. Professor Lowe is a Fellow in the American Academy of Nursing and one of 23 Native American doctoral prepared nurses in the U.S.A. He is also an alumnus of the American Nurses Association Ethnic Minority Fellowship pre-doctoral program and has served as the Chair of the National Advisory Committee. Lowe was also appointed recently to the National Advisory Council of the National Institutes of Nursing Research. He actively serves in elected, appointed, advisory and consultant positions such as the National Institutes of Health, Intervention Research to Improve Native American Health (IRINAH) National Institutes of Health Coalition, American Colleges of Nursing (AACN) Endowment for Cultural Competencies in Graduate Nursing, American Academy of Nursing Diversity and Inclusivity Committee American Nurses Foundation, Florida Nurses Association, Florida Nurses Foundation, Advisory Council of the State Implementation Program of the Florida Action Coalition on the Future of Nursing, National Coalition of Minority Nurses Associations, National Alaskan Native American Indian Nurses Association, Pathways into Health, United States Department of Health and Human Services, Editorial Board of Nursing Research Journal, United Keetoowah Band of Cherokee Indians Health Initiatives, Cherokee Nation Healthy Nations Programs, University of Southern Queensland Centre for Rural and Remote Area Health Research, Canadian Institute of Health Research, Health Research Board of Ireland Research Scientific Review Committee, Italian Ministry of Health Republic of Italy Ministry of Labour Health and Social Policies Research Scientific Review Committee, Indigenous Wellness Institute, Indigenous HIV/AIDS Research Training Institute, and the Indian Health Service. Lowe organized and hosted the first international Indigenous nursing research gathering in 2017.
Event Coordinators