Graphic Elements
The visual language of our brand includes graphic elements that lend a tactile, personal touch. That provide a more youthful, energetic way to call out key information. Or that add depth and subtlety in a more formal context. By effectively mixing these elements with brand colours, typography and photography, we can express our brand personality—purposeful, empowering, collaborative, open and visionary—in varying tones to suit each of our various audiences.
Try our templates
See the Downloads page for ready-to-use PowerPoint and Word templates for presentations, posters, CCTV slides and reports that include these graphic elements.
Photo overlays
Photos with overlays may be used as backgrounds or colour elements.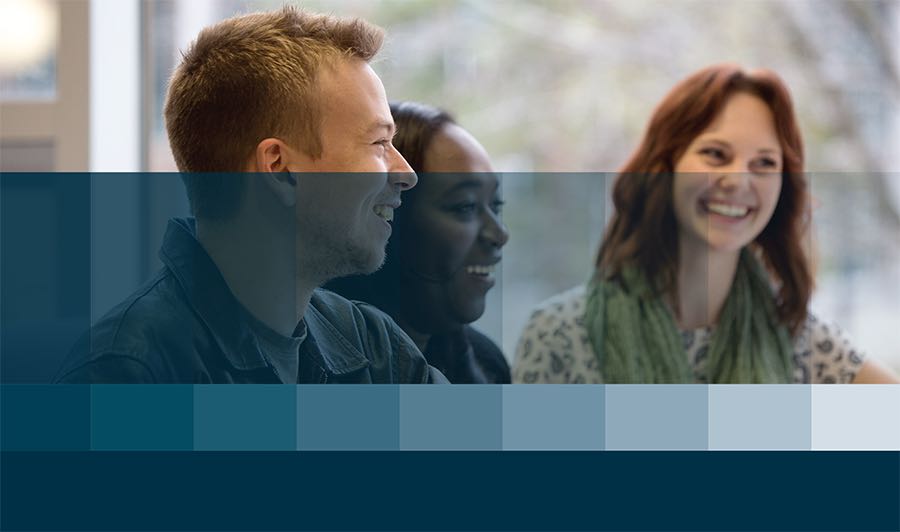 Inset overlay box
Photo overlays may also be used to hold messaging when inset on a photo background.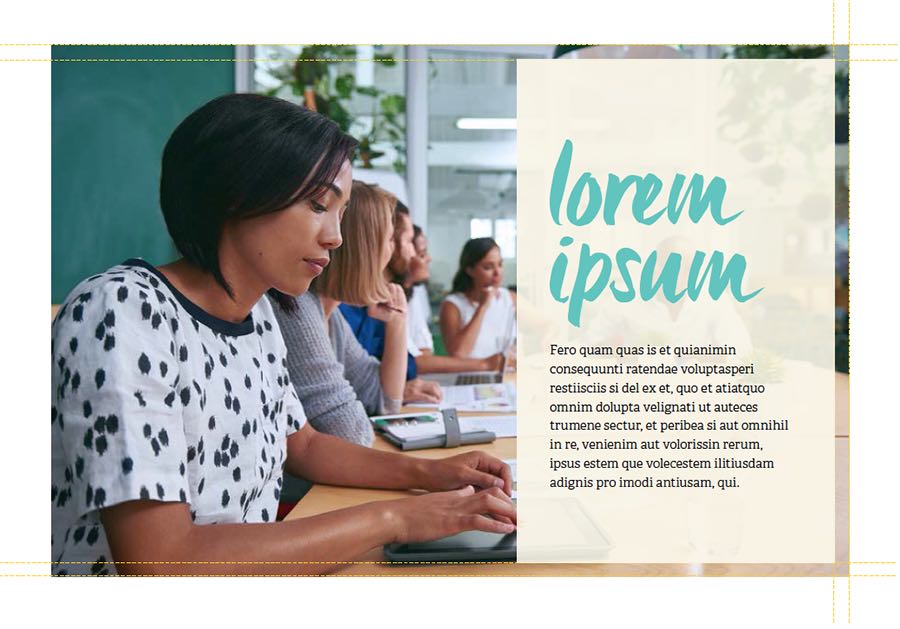 Integrating type into photographs
Voice typefaces may be used to interact with photos. See the Typography guide for more information on our primary fonts and voice typefaces.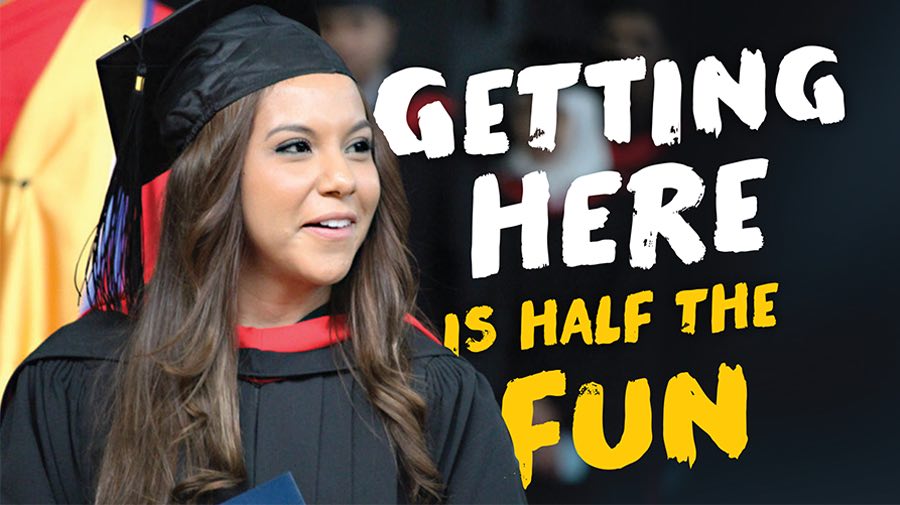 Paper tabs
Paper tabs may be used to hold the TRU logo or small pieces of information that need special emphasis. Their tactile nature brings a human element to layouts. Usage is limited to one paper tab per page. The tab bleeds off one edge of the page.
Vertical and horizontal rules
Vertical and horizontal rules may be used for callouts or emphasis.
Marker box
The marker box may be used for information that needs special emphasis. Its hand-drawn, casual look suits less formal, more personal communications. It may be used as a tab or as a background—on white backgrounds or on light photos, not on dark backgrounds. Usage is limited to one per page. When used as a background element, it bleeds on three sides.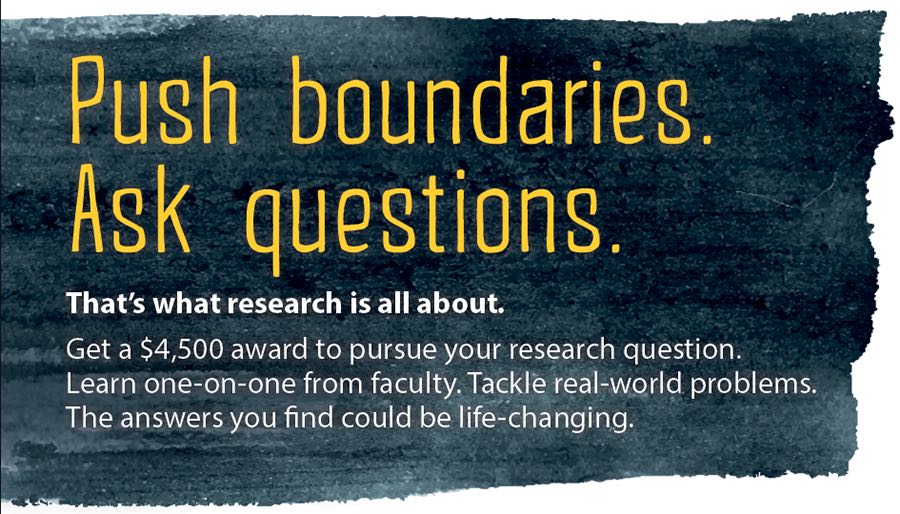 Infographics
Infographics balance informal elements (voice type, marker box, paper tab) and formal elements (overlay box, icons, Adelle).
Contact marcom@tru.ca if you are using professional layout software such as InDesign and would like access to any of the graphic elements.