Michael Purcell, MLIS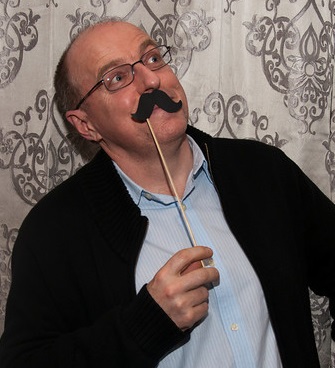 Systems & Health Librarian
Areas of responsibility
Library Systems
Reference Services
Library Instruction
Liaison areas
Nursing
Respiratory Therapy

Publications and presentations
Customized USB Flash Drives Used to Promote Library Resources and Services to First-year Medical and Dental Students Konstantina Matsoukas, Anca Meret, John T. Oliver, and Michael Purcell Med Ref Serv Q. 2011 April; 30(2): 107–119. doi: 10.1080/02763869.2011.562769.
Curriculum vitae
Major Achievements:

Columbia University: I migrated the library web site to a content management system, developed a web accessible video bulletin board system. I successfully completed a Digital Design Certificate in Graphic Design from Baruch College.

UNBC: I redesigned the library's web site and worked on the COPPUL (Council of Prairie and Pacific University Libraries) committee that selected the virtual reference software for British Columbia.

CUNY: I implemented the ILLiad inter library loan systems, created a database to streamline the publication of dissertations, helped to implement the Erie Canal digitization project and redesigned the library's web site.

Nova Scotia Provincial Library: I trained public library staff on the Multilis Library Automation system and implemented new modules of the Multilis system throughout the Provincial Library System.
Employment History:
Systems Librarian ( November 2012 - ) Thompson Rivers University.
Duties:
· maintain the library's integrated library system, web discovery layer and link resolver
· promote and develop new online resources for the library
· provide reference services through face to face or online reference tools
· liaise between the library and academic departments's IT departments

Reference Librarian ( May 2012 - October 2012) Royal Roads University Library
Victoria, BC.
Duties:
· provide reference services through face to face or online reference tools

Web Services Librarian ( August 2007 - July 2010) Augustus C. Long Health Sciences Library
Columbia University Medical Center. (CUMC)
New York, NY.
Duties:
· maintain and develop the library's web site http://library.cumc.columbia.edu/.
· promote and develop an environment for distance learning
· create graphic content for the library's video notices displays
· liaise between the library and CUMC's IT departments
· evaluate and promote existing library system resources

Systems Librarian (January 2006 – July 2007)
University of Northern British Columbia (UNBC)
http://library.unbc.ca
Prince George, BC
Duties:
· administer the Innovative Interfaces integrated library system
· maintain and develop the library's web site and OPAC
· supervise the systems technician
· work regular reference desk shifts
· liaise between the library and UNBC's computer departments
· provide software support and training

Systems Librarian (April 2002 – November 2005)
The Graduate Center, City University of New York (CUNY)
New York, NY
Duties:
· developed and maintained the library's web site
· administered the ILLiad inter-library loan system and the Docutek Eres electronic reserve system
· work regular reference desk shifts
· provided training and support for the EndNote bibliographic citation manager
· provided support and training for special online and digitization projects

Senior Librarian (November 2001-April 2002)
Queens Borough Public Library
Queens, New York
Duties:
· regular reference desk shifts
· collection maintenance
· library promotion

Automation Specialist (2000-2001)
Nova Scotia Provincial Library
Halifax, Nova Scotia
Duties:
· trained public library staff on the Multilis Library Automation system
· implemented new modules of the Multilis system throughout the Provincial Library System
· worked with regional libraries to migrate their existing policies and procedures into a new library automation system
· assisted in the development of a new web interface for the web catalog

Network Analyst (1999-2000)
McInnes Cooper Law Firm
Halifax, Nova Scotia
Duties:
· maintained a mix of Novell and Windows NT servers
· provided application and hardware support
· provided personal laptop support
· PC upgrading and custom software support

Coordinator, Computer Services (1996-1999)
Burlington Public Library
Burlington, Ontario
Duties:
· administered a Dynix automated library system
· supervised computer services staff
· administered a Windows NT and Unix LAN
· acted as the resource person for automation issues in the library

Deputy Librarian (1994-1996)
Prince Rupert Public Library
Prince Rupert, British Columbia
Duties:
· administered a Dynix automated library system regular reference desk shifts, assisted in inter-library loans, did original
· cataloguing, and occasional circulation desk shifts
· provided professional assistance to the library's support staff in the day-to-day
· operation of the library
· acted as the supervisor in the absence of the chief librarian

Education History:

Certificate: Digital Design Certificate: Graphic Design
Baruch College
New York, New York

Master of Library and Information Studies (MLIS)
Dalhousie University
Halifax, Nova Scotia

B.A. (Advanced) Major in History
University of Saskatchewan
Saskatoon, Saskatchewan <