Law Menu
Jayne Rossworn
Acting Director, Career Services
BA (Victoria), JD (Manitoba)
Jayne has unique insight into the legal job market through her traditional and non-traditional career experiences. Since graduating law school and being called to the bar, she has practised in a large Kamloops law firm, in a crown corporation, and as a sole practitioner. She also spent some time as a semi-professional mountain bike racer.
Through her practice, Jayne has maintained a strong network in the legal and business community, by being a member of the Kamloops Chamber of Commerce, and a mentor at Kamloops Innovation Centre. She has built strategic relationships with other law firms in Kamloops, Vancouver and beyond.
Jayne understands first-hand that a law degree creates many opportunities and draws on her diverse background and network to help students navigate their future careers.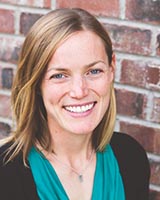 Contact
Office:
OM 4617
Email:
jrossworn@tru.ca
Phone:
250-852-7693