Law Menu
Sarah P. Pike
B.A. (Honors), LL.B., LL.M.
Sarah Pike is a graduate of Stanford University (B.A.), the University of Toronto Faculty of Law (LL.B.), and the UBC Peter A. Allard School of Law (LL.M.). She was called to the Bar of British Columbia in 1995. Upon her call, Sarah practiced civil litigation in Vancouver, first in private practice (1995-2003, at Davis & Co. and Hunter Voith) and then with the Aboriginal Law Litigation Services group of the federal Department of Justice (2003-2009). She has appeared as counsel before all levels of British Columbia courts, both levels of the Federal Court, and several administrative tribunals. She was counsel or co-counsel on several notable Aboriginal law decisions, including Haida (at the BCSC and BCCA) and McIvor (lead counsel at trial). Between 2009 and 2018, Sarah was counsel with the federal Department of Justice's INAC Legal Services Unit, primarily providing advice regarding First Nations' Specific Claims involving allegations of the federal Crown's breach of fiduciary obligations, with a particular focus on historic claims to land in British Columbia. Sarah now practices as a sole practitioner with the firm SPIKE Law, providing legal advice and services in Aboriginal and constitutional law to other lawyers.
Between 2016 and 2018, Sarah pursued her LL.M. at UBC. Her studies were supported by the Law Society of British Columbia Scholarship for Graduate Legal Studies (2016) and the U.B.C. Allard School of Law History Project LL.M. Scholarship (2016). Sarah's LL.M. thesis, Gilbert Malcolm Sproat, British Columbia Indian Reserve Commissioner (1876-1880), and the "Humanitarian Civilizing" of Indigenous Peoples, is a primary-source-based, legal-historical examination of Sproat's Indian reserve-creation decisions. Since 2018, Sarah has been the author of Chapter 10, "The Crown as a Fiduciary," in Government Liability: Law and Practice (eds. Horsman and Morley, Thomson Reuters).
In fall 2018, Sarah is teaching Aboriginal Law (Indigenous Peoples and Canadian Law) at TRU.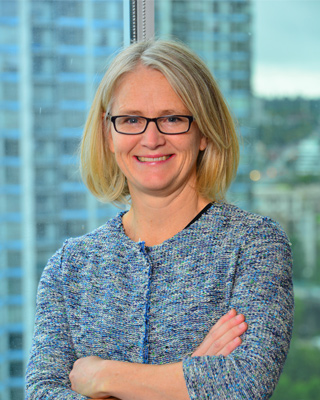 Contact
Email:
spike@tru.ca