Law Menu
Neil Brooks
Neil Brooks taught tax law and policy at Osgoode Hall Law School for over 40 years where he served as Associate Dean, founder and Director of Osgoode's master's program in taxation, and Academic Director of the Professional LLM program.
His research interests include tax law and policy, corporate and international tax, and financing the welfare state. He has published many scholarly and popular books and articles on tax law and policy issues and has been the editor of Canadian Taxation, Osgoode Hall Law Journal and the Canadian Tax Journal. Recently, he has published, with Linda McQuaig, three versions of a book dealing with inequality and taxation: in Canada, The Trouble with Billionaires (Penguin Books, 2010); in the US, Billionaires' Ball: Gluttony and Hubris in an Age of Epic Inequality (Beacon Press 2012); and in the UK, The Trouble with Billionaires: How the Super-Rich Hijacked the World (and How We Can Take It Back) (Oneworld Publications, 2013).
He has been a consultant on tax policy and reform issues to several departments in the government of Canada, and to the governments of New Zealand, Australia and several Canadian provinces. He was Co-Vice Chair of the Ontario Fair Tax Commission and has been on several advisory committees for the Auditor-General of Canada and the Canada Revenue Agency.
He has been awarded the Canadian Association of Law Teacher's Award for Academic Excellence and in 2012 was awarded a Queen Elizabeth II Diamond Jubiliee Medal by the Canadian Tax Foundation.
He is a frequent speaker and public commentator on current public finance issues.
He has participated in capacity building projects relating to taxaion in a number of low-income countries including Lithuania, Vietnam, Japan, China, Mongolia, South Africa, Bangladesh, Ghana, Zimbabwe, Sri Lanka, and Botswana.

Professor Brooks teaches Tax Policy and Corporate Tax in the upper year curriculum.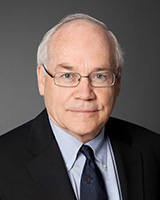 Contact
Office:
OM 4785
Email:
nbrooks@tru.ca
Phone:
778-471-8450
Courses
Tax Policy
(LAWF 3520)
Corporate Tax
(LAWF 3670)