Law Menu
David Paul, Q.C.
LLB (Victoria), BGS (TRU), LLM Candidate (Osgoode)
David received his law degree from the University of Victoria in 1986 and was called to the British Columbia Bar in June 1987. Since then he has been in private practice in Kamloops. He is the founder and co-owner of the Kamloops law firm Paul & Company. David practices in the areas of family law, personal injury, and criminal law. Additionally, he is an accredited Family Law Mediator, Family Law Arbitrator, and Parenting Coordinator. David is also on the Mediate BC Roster (Civil (1999) and Family (2003)). In 2003, David was appointed Queen's Counsel. In 2013, David was recognized as the "Best Kamloops Lawyer" by the Kamloops Daily News People's Choice Award. David is an LL.M. (Dispute Resolution) candidate at Osgoode Hall Law School and expects to graduate in the program by June of 2017.
David is an active volunteer, having served for many organizations including the two National conferences of the CBA, the General Practice Solo and Small Firm Conference (Chair between 2008-2009), and the Legal Profession Assistance Conference (Chair between 2008-2009), the Canadian Bar Association, B.C. Branch (President from 2002- 2003), and the Kamloops Bar Association (President 1993-1994). For the past several years, David has also participated as a board member and presenter for the Pacific Legal Technology Conference. Currently, he serves as Board member on the Lawyer's Assistance Program, and as Chair of the Thompson Rivers University Foundation Board.
David has written for several publications including the BC Courthouse Libraries blog, The Stream, and Canadian Lawyer Magazine (bi-monthly column titled David Paul's Field Notes). David has also been a contributor and instructor at numerous Continuing Legal Education classes around the country on topics including lawyers selling real estate, starting and closing a law practice, small firm management, law firm technology, and other niche topics. Between 2009 and 2015 he instructed a course titled Introduction to Criminal Justice Services in Canada. Since September of 2015, he has been instructing Fundamental Legal Skills to first year law students attending TRU.
Outside of his legal practice, David is a national gold medalist wine maker. His wine has successfully competed in numerous competitions across Canada. In 2014, Mr. Paul completed his Winemaking Certification from the University of California UC Davis.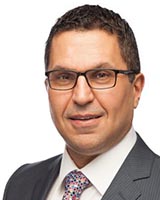 Courses
Fundamental Legal Skills
(LAWF 3060)