Law Menu
Mary Hemmings
Tenured Librarian 3
BA History (Concordia), MLS (McGill), MA Legal History (Calgary), JD (Calgary)
An academic librarian since 1980, Mary worked at Concordia University and McGill University, as Head of Technical Services, Health Sciences Library (1985-1989). At the University of Calgary's Law Library, she was Head of Technical Services in (1989-1995) with reference responsibilities.
From 1996 to 2011, Mary represented collections and instruction for English and Canadian Literature; French, Italian and Spanish language and literature; Interdisciplinary Studies; Latin American Studies; and Communications and Culture. She served as Interim Law Librarian, University of Calgary, (2004, 2007-2008) and Assistant Director (2008-2011). Mary Hemmings became Founding Law Librarian at Thomspon Rivers University Faculty of Law in 2011.
Mary's career includes a three-year role as "librarian-in-residence" at the University of Calgary's English Department and co-ordinator of the Gibson Collection of Speculative Fiction. She was also responsible for managing the University of Calgary's Library's reference collection (2000-2003) during a period of transition from print to digital resources.
Mary is the author of book chapters on visual legal semiotics examining 18th century satirical prints; the role of women in pulp fiction (1925-1945); and the role of libraries in controlling popular culture collections. She has been an active book reviewer for journals and newspapers since 1980.
Professor Hemmings has taught Fundamental Legal Skills and Advanced Legal Research.
Publications
Book Chapters
"Make 'Em Laugh: Images of Law in Eighteenth Century Popular Culture" in Law, Culture and Visual Studies, Anne Wagner and Richard Sherwin, eds (Amsterdam: Springer, 2013) 893
"Controlling the Popular: Canadian Memory Institutions and Canadian Culture" with Frits Pannekoek and Helen Clarke in How Canadians Communicate (3rd ed.) Athabasca University Press, 2010
"Weird Tales: the Role of Women in Science Fiction, 1925-1945" in

The Influence of Imagination: Essays on Science Fiction and Fantasy as Agents of Social Change

, Lee Easton and Randy Schroeder, eds., (McFarland, 2008)
Book Reviews
Richard Eakins, The Nature of Legislative Intent (Oxford University Press, 2013) in Canadian Law Library Review, v. 39 (2014) p. 137
Laurence M. Olivo and Dee Ann Gonsalves, Debtor-Creditor Law and Procedure (4th ed) (Toronto: Emond Montgomery, 2012) in Canadian Law Library Review, v. 38 (2013) p.27
Copyright, Communication and Culture: Towards a Relational Theory of Copyright Law. By Carys J. Craig. Cheltenham: Edward Elgar, 2011, in Canadian Law Library Review, Vol. 38, Issue 2 (2013), pp. 89-90
Punishment and Freedom: A Liberal Theory of Penal Justice By Alan Brudner. Oxford: Oxford University Press, 2009, in Canadian Law Library Review, Vol. 36, Issue 2 (2011), pp. 83-84
Alan Brudner, Punishment and Freedom: A Liberal Theory of Penal Justice (Oxford University Press) 2009) Canadian Law Library Review, Vol. 36, Issue 2 (2011), p. 83-84.
Constance Backhouse, Carnal Crimes: Sexual Assault Law in Canada, 1900-1975, Toronto, (publ for Osgoode Society for Canadian Legal History by Irwin Law, 2008) Canadian Law Library Review, Vol. 34, Issue 5 (2009), p. 254.
Justin T. Gleeson, Ruth C.A. Higgins, eds, Rediscovering Rhetoric: Law, Language and the Practice of Persuasion (Sydney, Federation Pr, 2008) Canadian Law Library Review, Vol. 34, Issue 3 (2009), p. 118-119.
Heinneccius: A Methodical System of Universal Law with Supplements and Discourse by George Turnbull, edited and with and introduction by Thomas Ahnert and Peter Schroder, Johan Gottlieb, Newsletter of the Legal History and Rare Books Special Interest Section of the American Association of law Libraries, v. 14, no. 3, Fall, 2008 p. 40-41. https://www.aallnet.org/lhrbsis/wp-content/uploads/sites/10/2018/01/lhrb-14-3.pdf
David Dyzenhaus, Sophia Reibetanz Moreau and Arthur Rippstein, eds., Law and Morality: Readings in Legal Philosophy [3rd ed], (Toronto: Univ of Toronto Press, 2007), Canadian Law Library Review, Vol. 32, Issue 5 (2007), p. 237.
Oonagh E. Fitzgerald, ed.,The Globalized Rule of Law: Relationships between International and Domestic Law, (Toronto, Irwin Law, 2006) Canadian Law Library Review, Vol. 33, Issue 5 (2008), p. 459-460; reprinted by permission in Manitoba Bar Association's, Headnotes and Footnotes, 2009.
Peter Wilson and Allison Taylor, The Corporate Counsel Guide to Employment Law (Toronto, Canada Law Book, 2003) Canadian Law Library Review, Vol. 29, Issue 4 (2004), p. 200-201.
Ruth Sullivan, Statutory Interpretation, (Concord Ont, Irwin Law, 1996) Canadian Law Libraries, Vol. 22, Issue 5 (1997), p. 222-223.
Linda C. Smith and Ruth Carter, eds, Technical Services Management, 1965-1990, (NY Howarth Press, 1995) Canadian Law Libraries, Vol. 22, Issue 3 (1997), p. 105.
Rosann Bazirjian, New Automation Technologies for Acquisitions and Collection Development (New York: Howarth Press, 1995) Canadian Law Libraries, Vol. 22, Issue 2 (1997), p. 73.
Maureen Fitzgerald, Legal Problem Solving: Reasoning, Research and Writing (Toronto: Butterworth's, 1996) Canadian Law Libraries, Vol. 22, Issue 4 (1997), p. 178-179
Book Reviewer
Canadian Law Libraries Journal, 1994-1999, 2004, 2007- present
American Reference Books Annual, 1993-1998
Automatome (American Association of Law Libraries), 1990-1995
Calgary Herald, 1989-1998
Cataloguing and Classification Quarterly, 1988-1995
Information Technology and Libraries, 1988-1993
Library Journal, 1980-1997
Newsletter of the Legal History and Rare Books Special Interest Section of the American Association of Law Libraries, 2008-
Conferences
Conference Presentations
Panelist, "Free the Law on the Internet", Panel D: The Court of Tomorrow Chaired by Amy Ulveland
(Panelists: Allie Laurent, Chief Law Librarian Mary Hemmings; Robert Fischer, Geoffrey Cowper, Q.C.,; Students in Law Conference, TRU Faculty of Law, Feb 8, 2013).
"Legal Research Teaching Academy", Harvard Law Library, American Association of Law Libraries, July 2012 (one-day workshop)
"Classroom Makeover", American Association of Law Libraries, July 2013, Seattle (one-day workshop)
Webinar Presentations
Copyright Excess and Access, with, Howard Knopf (Chairman of the Copyright Policy Committee, Canadian Bar Association), Canadian Association of Law Libraries, November 22, 2012, 1-2:20 EDThttp://www.callacbd.ca/en/content/2012-2013-webinar-archives
Papers and Panel Discussions
Legal Visual Semiotics: Eighteenth Century Satirical Prints as Primary Sources, Canadian Association of Law Libraries, Calgary, 2011
Controlling the Popular:

How Canadians Communicate

, Banff, 2007 (co-presenter)
Panelist, Science Fiction and Other Archives, Interaction Worldcon Association,

Interaction: World Science Fiction Conference

, Glasgow, 2005
The Gibson Collection: The Problem of the Gift,

Conference of the Book

, Oxford, 2005
Women in SF: Weird Tales, 1925-1945,

SF and Social Change Conference

, Mt Royal College, Calgary, 2004
Panelist with Liverpool and Toronto chief librarians,

Science Fiction Research Association Convention

(SFRA), Guelph, 2003
Parliamentary Presentation
Canadian Association of Law Libraries, Presentation to the Legislative Committee on Bill C-11 — Meeting No. 8 CC11, Centre Block – 253-D, Tuesday March 6, 2012
Chair
Copyright Committee, Canadian Association of Law Libraries
Convened Members' Meetings; Windsor, 2010; Calgary, 2011
Copyright Committee sponsored: Plenary presentation: Since CCH et al.: Digitized Sharing Among Law Libraries, Martin Kratz, speaker
Curriculum Vitae
Links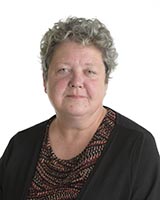 Contact
Office:
OM 3661
Email:
mhemmings@tru.ca
Phone:
250-828-5111
Research Guide:
TRU Library