Law Menu
Jeffrey B. Meyers
Assistant Teaching Professor
BA (UBC), BCL/LLB (McGill), LLM (LSE), PhD (LSE)
Professor Meyers' research is at the intersection of legal, political and cultural theory. He publishes in numerous law journals including the Modern Law Review, Global Journal of Comparative Law and Lex Electronica. In addition to his commitment to research and teaching, Professor Meyers speaks and writes for a diverse public interest audience on the meaning of the rule of law and democracy in the 21st century. He has appeared on CBC Newsworld, Global Television and CKNW Radio to comment on the Trump Presidency and other matters. He has also published OpEds with the National Post, Salon Magazine and the Vancouver Sun.
Publications
The Conversation
Fall 2018
"Ford's Fight with Toronto Shows Legal Vulnerability for Cities" (Sept. 20, 2018)


"First Ontario, now Quebec: the notwithstanding threat" (Oct. 10, 2018)
Modern Law Review
July 2010
"Rethinking Constitutional Design and the Integration/Accommodation Binary" 73(4) Modern Law Review 656-678
Australian Yearbook of International Law
Fall 2008
Jacobsen, C. Sampford & R. Thakur (eds) Re-Envisioning Sovereignty: The End of Westphalia, 27 Australian Yearbook of International Law 281-293 (book review).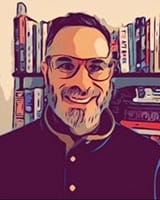 Contact
Office:
OM 4753
Email:
jmeyers@tru.ca
Courses
Constitutional Law
Jurisprudence
LAP
Comparative Law