Law Menu
Marla Billinghurst
Acting Assistant Dean
LLB (Manitoba)
Marla Billinghurst graduated from the University of Manitoba, Faculty of Law in 1999. After completing her Articles and receiving her Call to the Manitoba Bar in 2000, she carried on a successful law practice in Winnipeg. Marla joined the University of Manitoba, Faculty of Law in 2010 as Director, Career Development. In this role, she oversaw the Student Services Team. She was an active member of the National Association of Law Placement (NALP) and the Canadian Legal Career Development Network (CLCDN), sitting on many Committees. Marla served on NALP's Summer and Articling Working Group, was a member of their Diversity Working Group, and served as the CLCDN Liason to NALP for two consecutive terms. Marla was also active with the Law School admission Council (LSAC) and spoke regularly at their Toronto Forums. In 2012, Marla was appointed to the Articling Task Force at the Law Society of Manitoba.
Marla has taught Legal Methods, Real Estate Transactions, and Coached the Negotiations Moot Team to an International win in 2015.
Marla is currently a Chairperson for the Board of Revision at the City of Winnipeg.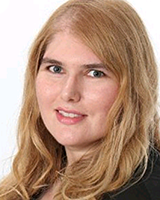 Contact
Office:
OM 4645
Email:
mbillinghurst@tru.ca
Phone:
250-852-7268